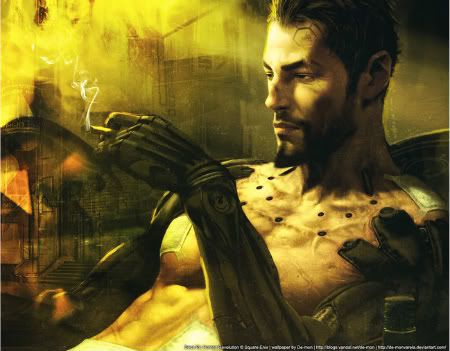 UNSS (United nations secret services) Dossier.
Subject: Ruyi Hitormori also know as Lazarus
Previous vocation: Special force task agent.
Level of Cybernetic augmentation: High
Wanted for: Treason.
Bounty: 17,000,000
Location: Unknown.
Sex: Male
Height: 6'5
Weight: 410 lbs.
Eye color: Brown
Hair length: Short
Hair color: Dark brown.
Body structure: Ripped.
Threat level: Extremely High.
Armed: Always
Psychological condition: Calm, cunning, intelligent and most of all Lethal.
Siblings: None
Martial Status: Single.
Parents: Unknown.
Religion: Unspecified.
Sexuality: Straight.
Closing Comments: We advice that all military personal and local law enforcement approach with caution. Ruyi is a dangerous killer who stole government secrets. Do not approach without backup. And contact the head of the UNSS upon locating the target. We also advice posing martial law if need be. It is important this rtaitor does not escape our net again. For the good of our unified government. If he is unarmed do not be a hero and try to take him down.
Ruyi is a master marksmen but even deadlier when it come to CQC and a knife. If captured contact us at the UNSS in order to collect the bounty. If need be you're given permission to hire mercs and assassins on the tax payers dollar. The security of our people must come first. Thank you and happy hunting.
UNSS Cybernetic augmentation report.
Muscle alloy augmentation- 310% human strength.
Neurological networking Augmentation- 340% Human reflexes and speed.
Synthetic eye transplant- He can see in the dark and through walls.
Leap frog augmentation- Allows him to jump 30 feet in the air as well as allow him to fall form great distances with minimum damage.
Snake vine fingers- Allows him to fire thin cords from his finger tips. If they connect to the targets forehead he can control their mind. Installing a chip into their brain to allow wireless control up to 300 ft. Can also be used to choke targets and tie them upp from a far. Metallic cords are very durable.
Magnetic shielding- Allows him to deflect bullets for a short amount of time. It also disable the effect of magnetism on him. lastly it can be used to cloak him. Making him invisible much like the predator from the movies.
Nanomachine 3.0- Regenerates damage over time.
Canister lung- Allows him to breathe for a while when there is no air. (30 mins at most)
Weapon morph- He can transform his arm into a pistol, minigun, rocket launcher, sniper and tesla cannon.
Sword- Two blades are hidden within his forearm and can erupt from the skin to be used as either a projectile or as a melee weapon.
Tiger claw: His toe nails and finger nails become sharp and two inches long. Great for hands to hand and can be used to scale up walls.
Barrage 2.1- Fire tiny explosives from his arms and legs. Each with enough power to blow a small hole into the human body.