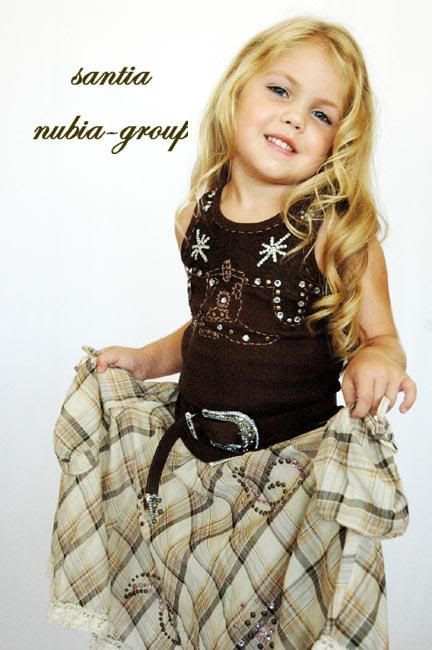 When found, Ry looks nothing like her picture there, right now. Her skin and clothes covered in dirt, and possibly blood, making her looked tanned when in fact she has pale skin. She is of average height, standing at about 3.9 ft at the moment but is slightly underweight. Her long blonde hair looks more brunette while covered in dirt, and her blue eyes almost look haunted when she's first found, though upon cleaning her up, she looks almost like the picture again.
The clothes Ry is found in are the clothes in the picture. They have gone through a slight change though with the top slightly darker in colour due to the dirt and there seem to be no sequins on the sleeveless top. Her skirt looks the same in colour as the top, but is torn and looks almost like dirty rags now.
On the palm of her left hand, she has what looks like a scar from some sort of burn mark and a few small scars generally that look like they've appeared from knocks and cuts.
With her, she carries a small dirty pink teddy bear, something she's kept in a hidden place and hasn't talked about once to anyone.