Sennen T. Noel - Kid Mercenary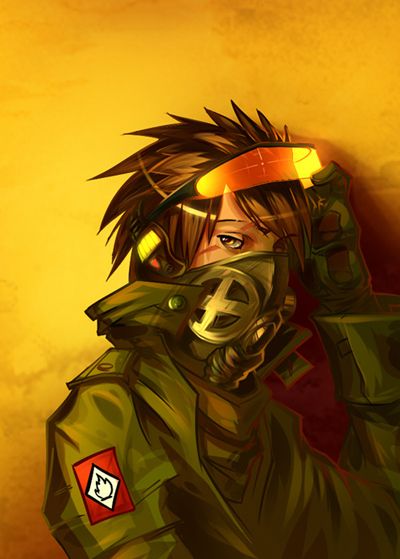 Age:
19
Gender:
n/a
Species:
Human
Race:
Chinese Caucasian
Nationality:
Terra
Place of Birth:
N/a
Current Residence:
N/a
Occupation:
Mercenary
Appearance:
With brown eyes, brown hair combed back in spikes, and pallid skin, Sen looks like your usual just-out-of-those-teenaged-years kid. That is, if it was not for the gas mask upon their face, worn at all times with minimum exceptions. Usual apparel consists of a large army coat and baggy pants.
Weapons:
-A .45 usp and a UMP45
-One KABAR knife
-Two M67's
-One M18
Other:
The gasmask has an inbuilt voice synthesizer that Sen uses to communicate. It goes between the voice of Microsoft Sam and Microsoft Mary.
Sennen T. Noel - The Early Days