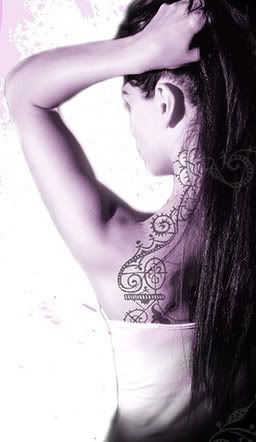 Tattoos on her back
These on her arms... Though the facial ones are different..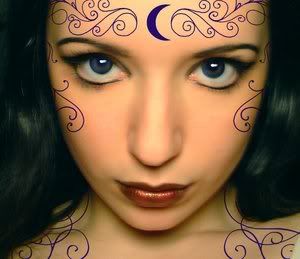 Something like this on her face.. There are more circular seals all over her body.. Each glowing with the emotion she feels most..
How she actually looks.. Just add marks/seals.
Tattoos: Since losing the love of her life again, her marks are now blood red, her eyes too
Build: small, but curvy
Height : 5'8"
Hair : Very long, and black.. usually worn loose
Eyes: Her eyes are a pure violet, though when extremely emotional they turn black
Sexual Orientation: Bi
[URL=http://s408.photobucket.com/albums/pp167/DNArkangel/all%20the%20hot%20anime%20guys/?action=view&current=11eea1141.jpg]
[/URL]
Adam:
Build: Muscular
Height: 6'4"
Hair: Violet, although when emotional black..
Sexual Orientation: Straight, well.. It ends up being straight because he loves what ever Amanda does..