Age/origin: 19 years old, born in Brasov, Romania
Date of birth: July 23 1992
Height: 5'3"
Eyes: A deep and beautiful sapphire blue, changes to a bright ruby red when she enters her crazed state.
Hair: Black
Physique: fit like a runner though still has the smooth beautiful curves of a young woman
Race: Werepyre
Notable traits: 4 meter long bat like wings protruding from her back, are sometimes in a state of hiding, as if not existing.
Personality: Tabitha is what one would call a loner. She prefers solitude and avoids contact with strangers. She has grown rather fond of a specific dragon, however, and enjoys spending time with him, eventually developing feelings beyond that of friendship. However, due to an extended leave of absence, she lost her chance to become the dragon's bonded.
Tabitha was once a normal child, though a loner through her life. She hardly spoke a word nor involved herself in extracurricular or group activities. Her parents were average, her school life was average, save for the torment of other students due to her preferred loneliness. The other students teased, mocked, and even physically abused Tabitha over the course of her primary school years. It was not until Post secondary that Tabitha began to show signs of strain, having bottled up all her emotions and the abuse over the years. This lead to the eventual breaking of the girl's sanity, casting her into a dark state of mind the drove her to commit unspeakable horrors. One such event was the murder of an entire class and the burning down of her school. This earned Tabitha a placement in a women's mental institute.
The institute seemed friendly enough at the start. Dedicated to helping the mentally frail minds of the insane. However, what went on behind closed doors was far more insane than any of the occupants. Deeming the patients to be beyond help, the doctors and assistants often drugged the patients and used them to fulfill lustful desires. Tabitha was victim to just such abuse. A doctor by the name of Alfred Banes seemed overly fond of the girl and often sought her company in his yearning for a meaningless bedding. This lead to both Tabitha's distrust of all beings, as well as her terrible fear of needles, the doctor often using in ways a needle should never be used.
Over the course of 2 years of brutality and torture, Tabitha formulated a plan to escape. In the night, when the doctor came for his nightly lay, Tabitha put on a sort of play, acting as though she truly desired the man and was no longer in need of the sedatives. Doctor Banes bought it, as he grew tired of laying with a drugged up teen every night. However, to Alfred's dismay, she had not grown to enjoy his company, as in fact she had built an overwhelming hatred for the man as one would hope. When he'd tried to bed with her for the last time, Tabitha pulled a makeshift shiv she had created with a shard of glass and slit the man's throat when he layed for her to 'take the helm'. Afterwords, she'd made her way to the nearest fire alarm. Activating it unlocked all doors for emergency evacuation. Once free, Tabitha ran as far as she could as fast as she could, hoping to never again face a horror such as the asylum.
Tabitha met a strange vampire woman whom gave her a choice of either dying or becoming a vampire. Of course she chose to walk the path of the draculina. After a rather terrifying encounter with Enigmas that nearly killed her she decided she wanted to be stronger, a werewolf may have that strength. Tabitha searched for a werewolf that would accept her offer, considering both immortal races were enemies it made it hard, but was able to convince one into doing so, thus now being a werepyre. In Tabitha's human life she was a loner for the most part, she was harassed and tormented throughout her school years until she...snapped. Tabitha escaped from an asylum of abuse, torture, and death.
The young werepyre met a man known as Rabid Tom, a lieutenant of the Crimson Mercenaries group. When they first met Tom made Tabitha to drink his god-like blood, which put her into a state of paralysis for a couple of days. In that time she observed Tom and noticed that his demeanor changed when he was around her, he was softer, kinder, and all around a better person.
Tabitha has the ability to move at speeds faster than sound itself. When she uses this ability it creates a notable sonic boom due to her speed allowing her to break the sound barrier. Along with the supersonic speed, Tabitha has gained the ability that very few vampires receive, a strange black energy that she can solidify into weapons, create barriers, consume solid objects, or even coat her entire body to create a dark armor. After drinking the blood of the Spear of Ares (Tom's blood) she gained the ability to control the element of fire though hers doesn't appear the normal color as most of the mercenaries, instead her fire is blue when shes in her normal state, a bright red when shes in her feral state.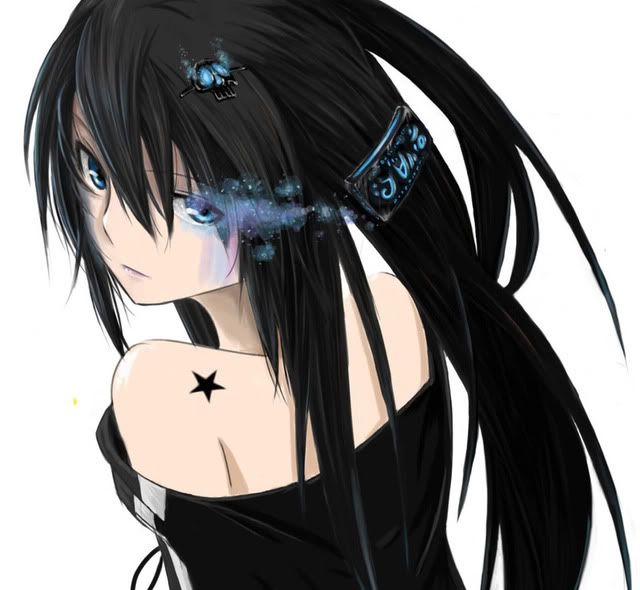 Werepyre Form
not drawn by me
A sapphire gem, that matches her eyes, which was given to her by a very close friend she made in Gambit's Bar a long time ago.