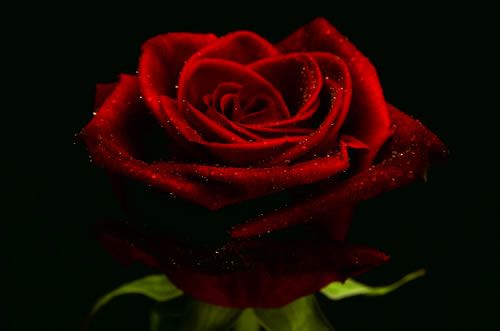 The Crimson Legion, an organization that is rather new to the multiverse, has a history paved in blood and glorified in coin and carnage. What can be said about the Legions style of doing things is said to be not only horrifying for those who are not accustomed to war but down right cruel. Let it never be said that the warning that are given before a job is accepted are simply for those of the faint of heart. The Legion follows a simple code of conduct and a wisdom that goes a long way in acquiring what they need to survive and keep themselves going for many years.

The Primary Scourge:
The Emperors First Thought and Troops.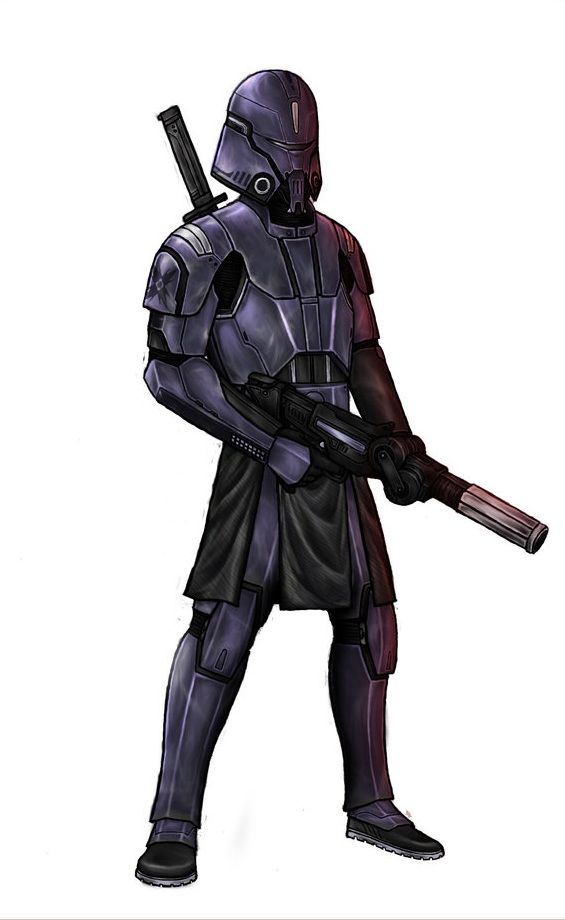 A written log found in an old Council Base on Planet 1A23:
The Emperor had once asked me if the cloning process would be able to produce the ultimate warrior? A soldier who was unswayed by those who would beg for mercy and capable of finishing any job that was presented to them even if it would eventually mean suicide. It was that very question I asked myself for generation upon generation as I cloned myself once more in order to complete the Emperors Will and when I was finally able to complete the task at hand I was granted a rather prestigious reward. I was granted an audience with the Sith Lord, our emperor himself, and a few of his followers. All wanted to see my progress and when I showed off my finest soldiers my Lords and Ladies were very pleased with me. I had explained to them that these troopers were the best at what they could do and in all rights it was simply true.
Commander Havel S. Thorn
, one of my clone troopers, was given his first assignment to defend the Emperor as there had been several attempts on my lords life already. When the threat arrived Thorn ordered his men to take up the following positions while the Emperors Guard escorted their master to safety allowing for Thorn and his men to do their best to prevent the enemy from getting past. A bloody battle ensued from what I am told and all that was said to me on the subject besides that I was hired to create more clones was that thorn impaled the assassin with the custom Vibroblade and was not scathed during the confrontation. Later reports I picked up said that it was not a lone assassin but a small group of Jedi who had infiltrated the inner sanctum of the Emperor's meditation chamber. To think that as of right now I am going to be considered a rich man in the end.
The Armor and Weaponry :
Much like that of the clone troopers during the era of the Galactic Republic and its Later Empire era the technology is mostly based upon the Phase II clone trooper Armor yet is highly reminiscent of the old Sith Trooper armor. The armor like its predecessor was designed specifically to induce fear in opponents. The armor casing, made up of several plates of hard material over a black body glove, was emphasized; the trooper's face was completely obscured from view by a polarized one-way visor, creating the impression of a faceless enemy (a disturbing attribute when the wearer spoke). The Scourge armor incorporated a more advanced air filtration and oxygen supply system, and an annunciator to make speech more comprehensible. In addition, the boots are magnetized and incorporated a grav-field alternator to ensure stability. Another useful feature is that the armor and the bodysuit can be pressurized, allowing the Emperor's troops to fight longer in a vacuum environment than its predecessor. The Scourges standard issue arsenal consists of either a DC-15S blaster or the larger DC-15A blaster rifle. It was this combined with thermal detonators and a vibroblade that provides these troops with the much needed firepower to survive on the front lines of war.
The Primary Shadows:
The Emperors Second Thought and Troops: Continued.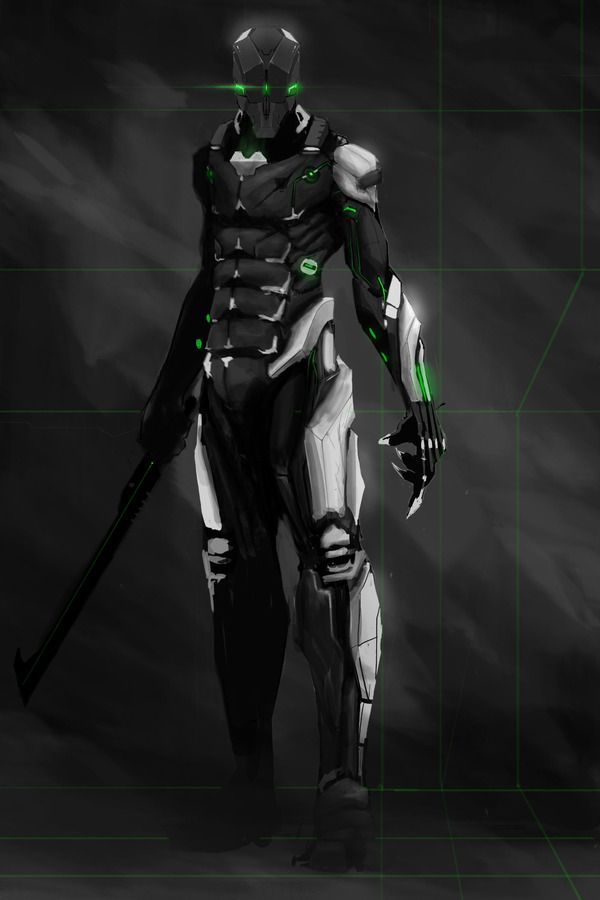 A note on the new Gamma Troopers and evolution:
Though many of you will recall how those who were part of the Gamma Squads were in all rights nothing more than human creations it could be said that even though they were not the first meta-humans they were indeed a new breed of human kind. Much like the Scourge the Emperor wanted clones of his finest acolytes yet many of them became failed experiments and though it was through a cover by the council to use these failures to guard the old long forgotten bases they left behind the process was finally refined. Now The Gamma troopers have taken on a new appearance and now are simply called the Emperors Shadow. Using force techniques to hide themselves from sight and mind these members, of an elite caste, guard Darth Mor's most precious secrets and only move in total darkness as it is their way. The armor that the Emperors Shadow wears is a reminiscent variant of the Cyricept Personal Concealment Systembend which has the ability to bend different kind of waves, including light, sound, and electromagnetic, around itself, making the suit and its wearer essentially invisible. The suit and mask were also able to raise or lower the emitting temperatures to match those around it, making the suit invisible to thermal sensors and preventing the water vapor in the wearer's breath from condensing in cold temperatures. The suit often included a similarly cloaked pouch, which was large enough to carry a blaster pistol and any other personal weapon.
Though the Emperors Shadow has been known to act as assassins and spies for the Sith and even are known to torture if it is necessary. It is not an everyday blessing to hear the voice that is hidden behind the mask that each of the Shadows wear but normally if they are chattering it can almost be described at clicks and chattering of sorts. What skills the Emperors Shadow do carry would sit in the area of martial combat and stealth kills but many more are proficient with blasters of all kinds and lightsabers of many kinds, if they can get their hands on them that is.
The Fallen and Renewed:
The Emperors Third Ideal about the Troops: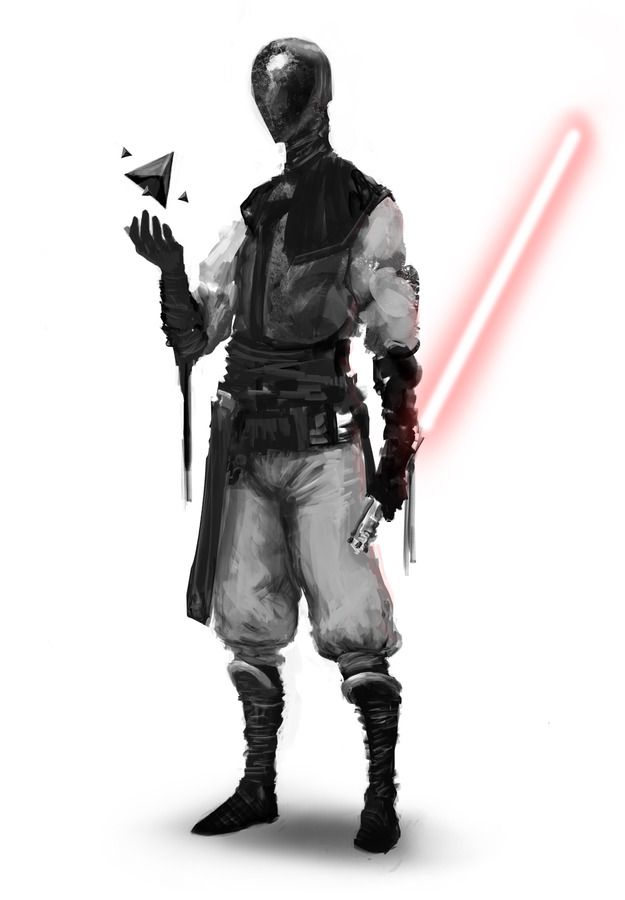 Though what many would considered a failed experiment, Mor found use, many more would find the profitable use for weapons of war and a stable echelon of highly trained adepts at the ready. The Fallen, as they have become known, are part mostly the failed experiments who could not control their emotions or even their state of being. On further research however it was with great success that Mars Corp. was able to lend its expertise on the cloning process that the Emperor has at his disposal a large group of force adepts based on old bloodlines from long forgotten families or fallen heroes or villains. Furthermore it is thanks to the suits that these pour souls were that they are able to maintain their sanity.
Their primary use is for record keeping and to act as conduits for the living force and therefor are normally seen while in the company of Sith Sorcerers or Alchemists. Though they are capable of using the force any duration is taxing on their bodies and so many of the Fallen tend to keep to more diplomatic mission allowing themselves to rely little upon the natural gifts and more heavily on what talents they can pick up from anyone they spend enough time with. In theory according to what is known about The Fallen they could pick up how to wield a lightsaber using one of the many forms that are out there in a matter of days but if it came down excessive use in the Force they would fall to temptation and usually without fail fall upon a self destructive path that would overload their neural systems and put them into a deep coma.
The Armor and Weaponry :
Much like many Jedi and Sith in the past the Fallen and Renewed find themselves either leaning to wearing robe like garb or bits of armor. What is common amongst them is the mask they were to hide their face. Many carry blades or lightsabers but you will find few that actually use a blaster of any kind.
The Past of Sins:
The Emperors Fourth Ideal about the Troops: A proxy for fallen comrades and revived survival.
The New Revival of the Fallen Council: Subject matter classification code 3CZ-00938 A:
All in all the real truth has never been fully disclosed to the public about the location of the Council or even if it still exists. History will have noted that once the Star Base that surrounded the planet of Terra was destroyed all surviving members either fled to the surface or escaped in what ships that still lived. For those that do not understand Darth Mor, a Sith Lord as he so calls himself, was one of the thirteen primary seats of the Council and as such held a considerable amount of leadership among those who served loyally. It was when Mor contacted the remnants that he asked for a suit of power armor from a long dead program that we could only serve him and smile at the profit we made back in return. What we offered Mor was a set of power armor that we called Titan.
The Armor and Weaponry :
The Titan is a miracle of Council Science and a culmination of the organizations final days before they became exiled from Terran Space. The Titan Powered Assault Armor is a technologically-advanced combat exoskeleton system designed to vastly improve the strength, speed, agility, reflexes and durability of any super soldier in the field of combat. This of course was originally meant to be used by genetically altered humans created by the Council though the program initially failed. The Titan battle suit is constructed in overlapping layers. It is a sealed system, capable of extravehicular and submersible activity or operations in toxic atmosphere. It is hardened against EMP and radiation, and has filters that are completely effective at removing toxins and bacteria from local atmosphere. The armor's outer shell is composed of a multi-layer alloy of remarkable strength and has been augmented with a refractive coating capable of dispersing a limited amount of energy weapon strikes and even assault from a majority of weapons that can be considered slug throwers. The suit contains a gel-filled layer underneath a thick black armored bodysuit. The gel layer regulates temperature and can re-actively change its density. The inner skin suit is made of a moisture-absorbing synthetic material linked to an environment control computer that once was up-linked with the main hive of Council super computers but is now apart of something else entirely. The suit also possesses other features that enhance its wearer's abilities. It has numerous clips, belts, and magnetic holsters for the attachment of additional weapons and ammunition; an advanced Heads-Up-Display(HUD) linked to sensors in the gloves detects the type of weapon and devices held, and to project shield strength, ammunition count, a targeting reticle, way points, a radio up-link for communication, health monitoring and other helpful data.
The Titan battle suit weighs a little more than half a ton and is a fully neural-linked system. With an on board AI using the human mind for parallel processing the Titan battle suit is designed to be the most devastating intelligence tool ever created. Every suit is outfitted with nano bots for automatic repair of both the suit and the user, a next-gen fusion-plasma hybrid power system with an atmospheric insertion systems, slipspace de-insertion capability, and finally limited shaping of the energy shield (partial overlaps, airfoils etc.).
The weapons that are outfitted to every Titan Battle Suit is not always the same. Mor believed that a uniformed Legion of terror machines would be wonderful if they could strike fear into the hearts of their enemies by being a mixed calamity of death and destruction. Every Titan however is usually outfitted with a heavy quick firing pulse or plasma rifle and even some or outfitted for more destructive reasons for just wanting to make sure that the target is nothing more than a mess on the wall.