Name: The Emperor Of Mankind
Race: Human
Age: Ageless
Gender: Male
Appearance: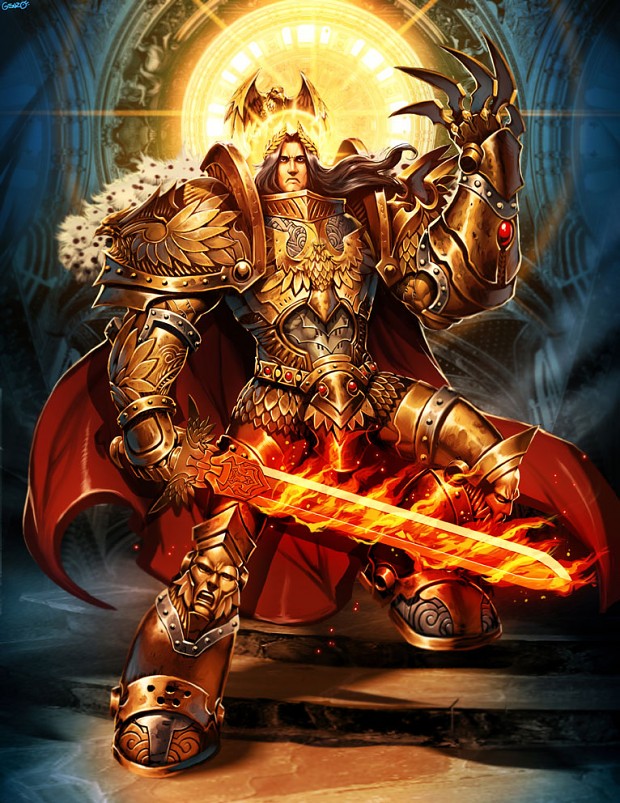 Equipment: A set Of Master Crafted Golden Armor. Nigh Impervious to weapons and magically resistant.
A golden flaming sword capable of turning entire legions of demons to nothing but cinder.
Powers: Not Much is knows from his Powers, But it is noted that he has the power to beat gods by himself with little effort.
Background: The Emperors history goes back to the dawn of humanity. His history was filled with bloodshed and strife, but he managed to lead humanity to a golden era until it all came crashing down. Currently He is mortally wounded and stuck on a Golden throne, a life support device designed to keep him alive. If he were to die, then he would turn into a chaos god that would never be beaten. But legends say if he were to walk with man he could be seemingly unbeatable.