The Pokken Club is a group of five friends bonded together through the unique style of Pokemon combat they've developed, a type of battle they refer to as Pokken Battle.
Below are the names and descriptions of each of the trainers in the Pokken Club:
---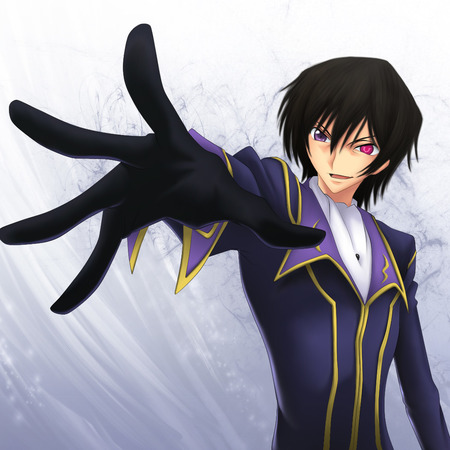 Age: 15
Gender: Male
His smile always turned up into a confident sneer, Lucian is a hard boy to read. Unlike other boys at the age of ten, Lucian had no desire to go out and take on the gym challenge when he got his first Pokemon. Instead, he immediately found a partner and began to bend the rules of Pokemon combat. Many traditional trainers refused to fight him, claiming he cheated to win. By technical rules, he did, but Lucian didn't see it that way. He saw through the boring guidelines of the standard battle and ultimately left the circuit because of it. He developed an entirely new way to battle and sought other trainers who would also appreciate the change of pace.
Pokemon:
Espeon- (Morning Sun, Power Swap, Psych Up, Sand Attack)
Umbreon- (Snarl, Confuse Ray, Guard Swap, Pursuit)
Gengar- (Shadow Ball, Shadow Punch, Astonish, Hypnosis)
Chandelure- (Will-O-Wisp, Flame Burst, Incinerate, Overheat)
Weavile- (Ice Punch, Fury Swipes, Fake Out, Night Slash)
Hydreigon- (Focus Energy, Scary Face, Dragon Rage, Outrage)
*Note: His favorite pair to use for Support is Espeon and Umbreon.
---
Age: 12
Gender: Female
Chloe is the tag-a-long sister Lucian eventually had to let join because his parents wouldn't stop nagging him about it. A light and carefree soul, she has that standard cute girl facade on the outside with a brutal tactician laced within her frilly dress and girly colors. A naturally-talented Pokemon Trainer, she has the most experience in the Pokken Battle style besides her brother, making her one of the toughest opponents to face against. Do not let that smile fool you!
Pokemon:
Jirachi- (Wish, Helping Hand, Refresh, Cosmic Power)
Sylveon- (Reflect, Disarming Voice, Light Screen, Moon Blast)
Togekiss- (Tailwind, Mirror Move, Extrasensory, Stored Power)
Gardevoir- (Magical Leaf, Future Sight, Teleport, Dazzling Gleam)
Braixen- (Psybeam, Fire Spin, Light Screen, Sunny Day)
Slurpuff- (Energy Ball, Thunderbolt, Surf, Flamethrower)
*NOTE: Her strategy lies in her Support, not necessarily her main Pokemon.
---
Age: Unknown
Gender: Male (They're pretty sure, anyway.)
No one really knows where Willow came from or why he got interested in Pokken Battle, but he did and here he stays. The only thing you can tell about this guy is that he's very quiet. He has been known to go days on end without uttering a single word. Other than his name, no one really knows anything about him or his past or even what his first Pokemon was. Nevertheless, he shares the same love for Pokken Combat that the rest of them do...at least they're pretty sure anyway.
Pokemon:
Magneton- (Tri-Attack, Flash Cannon, Metal Sound, Lock On)
Quagsire- (Mud Bomb, Yawn, Earthquake, Brick Break)
Lucario- (Aura Sphere, Extreme Speed, Swords Dance, Bone Rush)
Pikachu*- (Discharge, Flying Press, Thunderbolt, Agility)
Mawile- (Play Rough, Crunch, Sweet Scent, Iron Head)
Virizion- (Helping Hand, Magical Leaf, Close Combat, Leaf Blade)
NOTE: Willow has earned the Wild Card slot for a reason. He is notorious for using a random strategy every time he battles.
Pikachu*-
Libre
---
Age: 13
Gender: Female
As the outcast who only wanted to make new friends, Sarah joined the Pokken Club to do just that. She's not exactly a talented trainer or a natural strategist. In fact, she's fairly simple minded and doesn't exactly plan moves accordingly. But she doesn't Pokken to win...she Pokkens to have fun with others. A very down-to-earth girl with a massive heart and soul to her face, she may spend a majority of the battle she's in just singing along. She enjoys cute foxes and birds.
Pokemon:
Fennekin- (Ember, Howl, Safeguard, Flame Charge)
Fletchling- (Peck, Agility, Fly, Growl)
Jigglypuff- (Disarming Voice, Sing, Disable, Pound)
Victini- (Focus Energy, Endure, V-create, Searing Shot)
Starly- (Growl, Wing Attack, Whirlwind, Aerial Ace)
Litleo- (Leer, Work Up, Roar, Ember)
NOTE: She has only won when she gets Victini involved in the battle, which doesn't happen that often.
---
Age: 14
Gender: Male
As stubborn a bull as they come, Garret is actually the second member to join the Pokken Club. So why is he still called noob? Well, he has yet to win a match of Pokken against
anyone
, even Sarah. The reason? He believes his team of three he's put together is destined to be his champion team and thus refuses to get any more Pokemon. It's the same strategy every time for him...literally every time. And thus he gets beat every time. He gets frustrated easily and often sulks every time he loses a match. If he wins...well, that never happens.
Pokemon:
Croagunk- (Toxic, Taunt, Swagger, Nasty Plot)
Diglett- (Dig, Growl, Sand Attack, Hone Claws)
Nidorino- (Venoshock, Double Kick, Horn Attack, Poison Sting)
NOTE: ALWAYS has Nidorino as his main Pokemon with Croagunk and Diglett as his support.