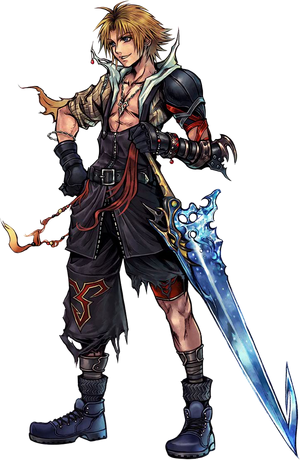 (Credit for this artwork goes to Square Enix / Dissidia.)
---
Race: Hume (Formerly a Dream of the Fayth.)
Class: Guardian
Titles: "Star Player of the Zanarkand Abes".
Occupation: Blitzball Athlete.
Age: 19.
Eye Color: Blue.
Hair Color: Dirty Blond.
Height: 5' 9"
Weight: 138 lbs. (Athletic.)
Build: Thin, yet well-muscled. He's got the body of an athlete, because he is one.