Basics - 15 levels of Bard/ 5 levels of Rogue.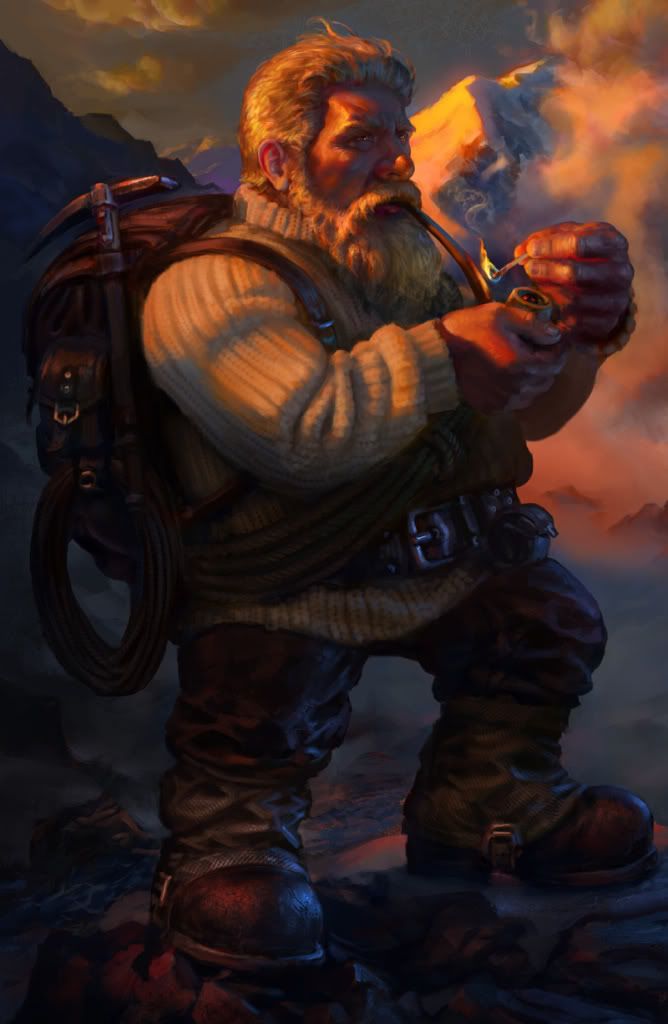 First name: Torggrim
Middle name: Har
Last name: Argaald
House Name: Klordium
Gender: Male.
Species: Dwarf.
Race: Hill Dwarf.
Nationality:
Date of birth: 12 of Ironhall
Age: 198
Birthplace: Krignier
Current residence: Wing City
Appearance -
Height: 4 ½ feet tall.
Weight: 248 lbs.
Build:
Handedness: Right handed.
Skin color: Slightly Tan.
Blemishes/Birthmarks: There are no Blemishes but the only birthmark that can be listed would be one that sits
Scars: upon his right hand. It appears to be in the shape of a circle but nothing sits on the inside or outside of its ring.
Bodily flaws/disfigurements: None.
Tattoos: The only tattoo that Torggrim has is located upon his left forearm, which is normally covered by a shirt sleeve or something else. The tattoo is of a symbol used by several nomadic tribes to show friendship and trust.
Piercings: None.
Hair color: Blonde
Length: kept long for the most part but has been known to keep it short.
Wear: None.
Eye color: Green.
Changes: None.
Disabilities: nearsighted.
Wear: On days that he feels that he needs his glasses he can be seen wearing a thick black pair while going over transactions.
Usual attire: When at home he can be seen wearing simple outfits of greens and browns, nothing to fancy.
Secondary attire: When out he wears more noble looking outfits as to compliment his status.
Occasional attire: When adventuring he can be seen wearing clothing like the image shows him. He does have a set of armor he can wear but he prefers to keep himself light on his feet.
Armor: More of an occasional thing when he is back at home and has to keep up appearances. Torggrim can be seen wearing a full seat of armor made from the rock that he had walked on sense the first couple of days of birth.
Gear/Equipment: Whatever he carries on him when he is out is that of what any adventurer would take with them. Rope, scales, chalk, and food you name it he has it on him.
Weapon preference: Though Torggrim would rather try to talk his way out of anything he has come to favor several types of blades.
Main weaponry: A single sword expertly crafted by dwarven smiths.
Secondary weaponry: None but when adventuring Torggrim carries with him a repeating crossbow.
Jewelry: Sitting upon his right hand is two rings, each band made of gold, one with three diamonds and another with a rather large emerald. His other hand contains a single ruby ring that almost seems to glow when in direct light of a fire. Sitting around his neck is another story as it is a sapphire sitting on a silver chain, this one piece of jewelry has its own history.
Accessories: three books normally sit upon his side. One listing all the divine prayers he has heard while another keeps all of the arcane spells he has practiced throughout the days he has been alive and yet the other almost seems to appear as a ledger of sorts.
Health –
Diet: Consists of anything another dwarf would eat and drink.
Exercise: Traveling from one point to another that is not accessible by trains or planes but requires a lot of hiking.
Physical disabilities: None.
Mental disabilities: None.
Habits: Smoking.
Bad habits: Smoking.
Personality Description –Torggrim is a little old fashioned for arriving to the city to due business with all of the other merchants. He can be as sly as he is kind and is always willing to see what his angle could get him within life
Personality traits: Quick, deceitful, business savvy, clever, intelligent, and charming. Those words describe every aspect of Torggrim to a 'T' and anything other than that is not him.
Patience level: very high considering that he has had to deal with a lot within his lifetime.
Self-esteem: He always looks well on himself but is very reasonable.