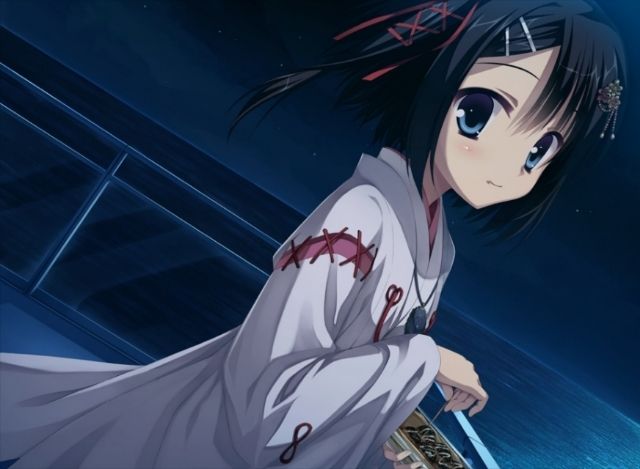 Personality:
Tsukibaiacchi tends to be quiet, overly cautious of those around her, and leaves most the talking to Vexal. She hates her full name and tells people to just call her Tsuki. Oddly, she's deathly afraid of water.
Equipment and Abilities:
Tsukibaiacchi is almost always seen carrying a tome and wearing a disk for a necklace. The tome, named the Book of the Endless, is incosistent in what types of formulas and spells it contains, the text in the tomes pages constantly shifting, and even self-updating with spells Tsuki witnesses firsthand, though certain formula's are always available at specific times throughout the day. The disk meanwhile, is detachable from the necklace she wears, and is capable of turning into a floating "mirror", which moves based on how Tsuki moves her arms. Magic-wise, Tsuki is proficient in 3 types of spells: Lightning-based Elementalism, Life Magic, and Spatial Manipulation, the last of which is normally used to alter the location and the creation of portals. Her life magic manifests in the form of a flame and has two different types, identified by color; Green and Purple. When the flame is green, the flames are harmless for the most part, often used to accelerate healing to anything it touches, including the environment, and is even capable of energizing a person that is currently exhausted. A purple flame however, is the exact opposite, constantly harming whatever it touches.