fun. wrote:Some nights, I stay up cashing in my bad luck
Some nights, I call it a draw
Some nights, I wish that my lips could build a castle
Some nights, I wish they'd just fall off.

But I still wake up.
I still see your ghost.
Oh, Lord. I'm not sure what I stand for.
You know, you just can't find a story like Tycho's. He was once an indentured servant to a powerful lord, taken in and punished because of his sticky fingers and fist-clenchingly frustrating attitude towards the general public. He was flippant, hyperactive, and boy did he love the ladies.
That all changed one day when he was sitting in the bar, minding his own beeswax, when he was suddenly and brutally killed in a bar fight that got completely out of hand. In the ensuing melee, he had his skull caved in and went to the underworld.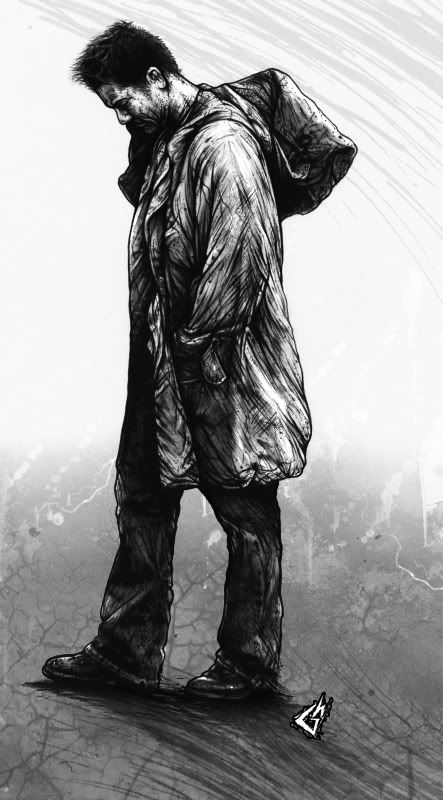 Now, he's back.
To make matters worse, he was thrown into a whirlwind of activity, involving swords and spirits and a great evil - he hasn't understood a lot of it. But when thrust into the spotlight, he's discovered that he shrivels and whithers, not able to handle the position he's in. Thrown on top of that his sudden interest in talking to himself - heatedly and animatedly - and the slow realization that maybe the life he's living isn't quite his own. Maybe he's someone else entirely. Maybe his death had shaken who he is more than he could've ever imagined.
Only one real thing to do, he supposes; hit the bottle harder.
fun. wrote:This is it, boys, this is war - what are we waiting for?
Why don't we break the rules already?
I was never one to believe the hype - save that for the black and white
I try twice as hard and I'm half as liked, but here they come again to jack my style.