Normal Appearance: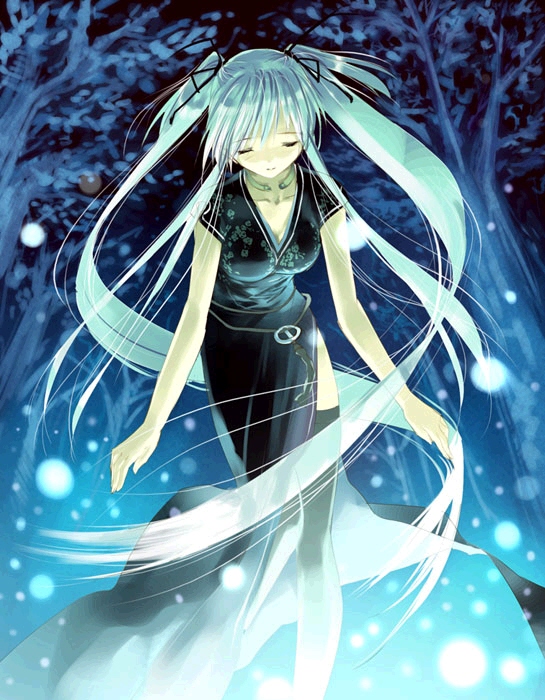 Demonic Form:
Name: Ula (Uh-lah) Siofra (Seeo-frah)
Age: Appears in her early twenties (Countless centuries in reality)
Gender: Female
Basic Description: A descendant of the Celtic "Asrais" line of fairies, Ula is lithe and tall with an extraordinary air of grace and beauty hanging about her. She is also found to be dripping constantly, her clothes and hair always soaked full of water. It's easy to tell where she's been, as her foot prints leave small puddles. Her toes are slightly webbed, but she hides this when in her humanesque form.
Major Abilities:
Water Mastery: Her kind are rumored to be simply sentient water, and as such, any body of water that is touched is under her command when she is in a "pure form".
Minor Abilities:
Attract: Male Humans (and to a lesser extent female humans and humanoids) find themselves with an insatiable urge to capture or touch the Asrai. However, either would be fatal to the Asrai herself. It is an innate "ability", though acting as more of a curse, and is in no way under her control.
Chill: Another innate ability is that her touch can permanently chill the skin of humans so it never feels heat again. Too much exposure to this ability may cause death, as any exposure to extreme cold.
Personality
Personality: Understandably timid towards people she doesn't know, very shy and quiet. She tends to be compassionate and protective of those she does know well, but those are few and far between.
Warnings: Direct sunlight or being captured cause her to die and her body to dissolve into a pool of water.
History
She lived most of her youth with her sisters, hidden in a grove deep within Ireland. However, as humans began to become curious about them and encroach on their land, they fled in all different directions. She's had no contact with another Asrais for more than a century, though she may have found haven...