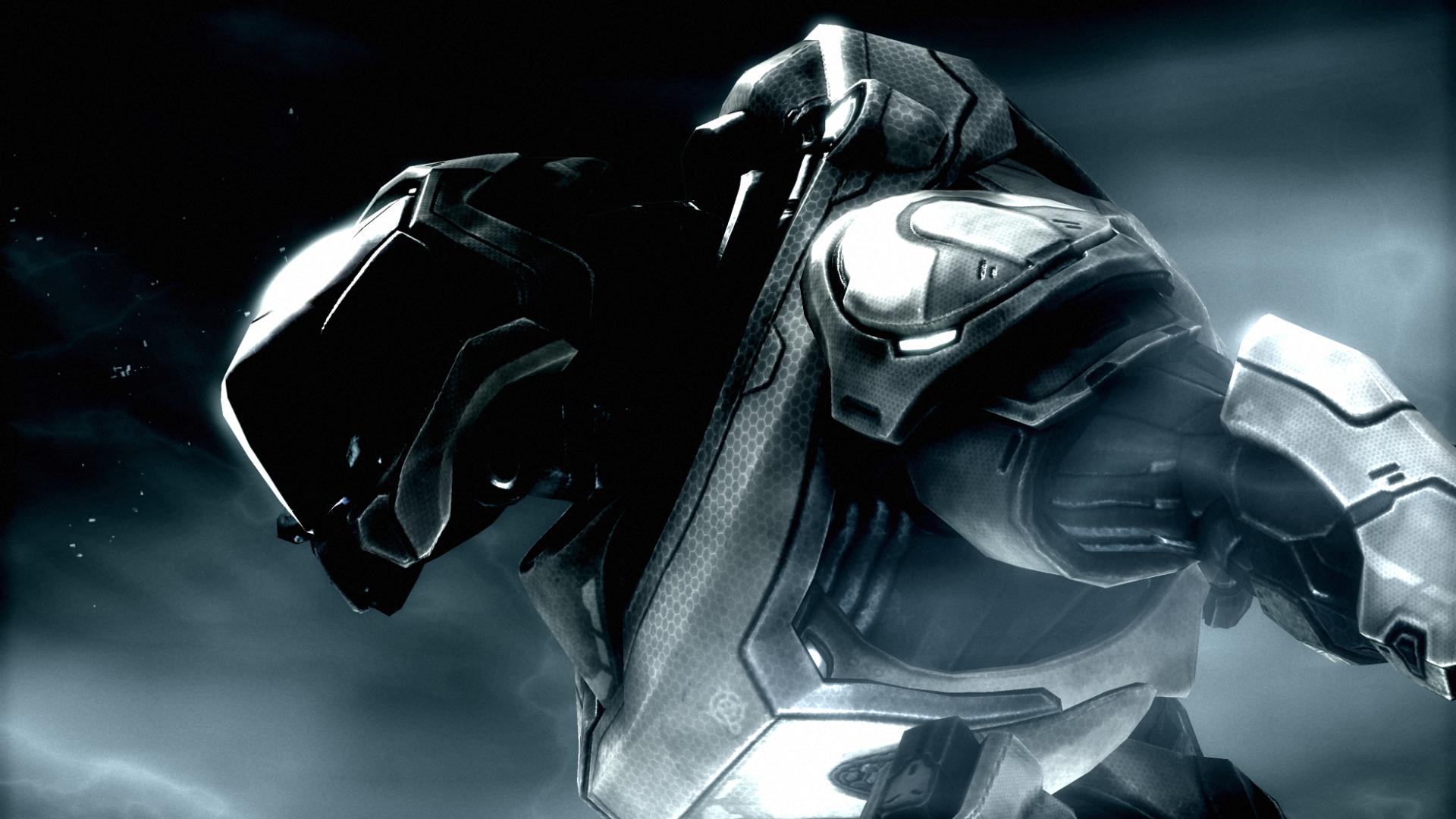 Physical Description:
Vengelixo stands near eight feet in height. His armor is was developed by the AI of Pito IX. With state of the art shielding and weapon stashes, this armor is a dandy. Latched to his back is usually an assault rifle that varies depending on the job and a shotgun. On his right hip is a pistol that also varies depending on the job. On his left hip, he has a handle of some kind. His helmet is elongated to fit his head and his body is slightly hunched. One can immediately tell this mechanized warrior is no human.
Skills and Natural Abilities:
He is very strong, agile, smart, and has one hell of a shot.
Clothes, Armor, and Defensive Equipment:
The P-IX Sentinel Armor v5.3 was is an amazing advancement in technology. The armor has what is considered a 'Safe Storage' program installed. Instead of carrying excess ammunition, grenades, or other small weapons, the armor has 'Safe Storage Pockets' that extend from the armor. When your stuff is deposited, it shrinks it to micro levels. The system them uses a Psionic based technology that places what you're looking for in your hand(this takes lots of practice to mentally bond with a machine). The P-IX Sentinel Armor v5.3 also has a Cloaking Programming the cloaks visual and thermal for a short period of time. Needless to say, this armor makes bounty hunting a lot easier.
Weapons, Tools, and Offensive Equipment:
Assualt/Battle Rifle at any given time. A shotgun at any given time. Minimum of one pistol. One energy sword. Plenty of extra ammunition for his weapons and a minimum of two kinds of grenades/explosives within the 'Safe Storage'. Other than that, he may have a few drugs for fun or combat, a first aid kid, and a few things for health and healing. Energy Shield system that has a strong resistance to energy/plasma weaponry, the metals do the job against the bullets. This armor could also sync into most any system and even give a Supercarrier AI a run for it's data. Underwater the armor can produce oxygen. Vengelixo was fit to take on near any kind of enemy is this unique armor. And through it all, the armor was fit to his body to optimize and give him extra strength in CQC.
The Sensor system has Night, Thermal, Sunlight, Cloudy, and Subthermal(for vampires and such that have little or no body heat, thus pointing out the anomaly). There is a Network programmed into it that Bounty Hunters use to keep track of each other and new bounties. With this network, they can also connect to the public networks through a series of proxies and IP scrambling to prevent intruders(usually used when communicating with ships or other people in armor with communication systems). The technological details of this armor could go on, but such minor things will be played out in rp.
Personality and History:
Depends on the moment.