his skin is the exact same color as the moon, minus the craters the moon has, his skin was pale, smooth, and almost irresistible if more of it was able to be seen. his hair med-length and black covering his neck but stopping their, not real long but not real short, his eyes are yellow and with a sense of almost pride, though his own personal goal is not that of which his eyes perceive, it still stands that he indeed looked like a proud prince of darkness. his body is muscular, a large scar can be clearly seen going diagonally right on his torso, and in the exact opposite spot on his back another scar could be seen going diagonally left, making a half-x on each side, as if he was cut in half one time.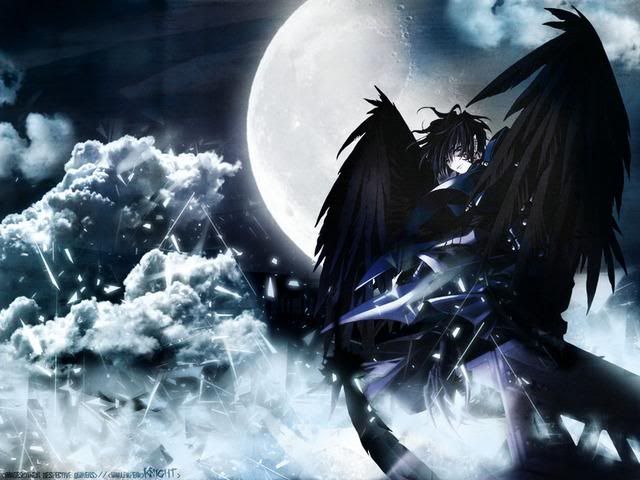 Height: 6'1
Weight: unknown
Age: 100 or more.
Eye Color: yellow.
Hair: black
Bloodline: Very rare type of shadow demon, one could say death itself.
Gender:male.
Birth Date: Unknown
Known Family: Riuku Atsuma, Clown, Animal
Hobbies: Scaring, and giving hints
Likes: His kingdom.
Dislikes: Idiots.