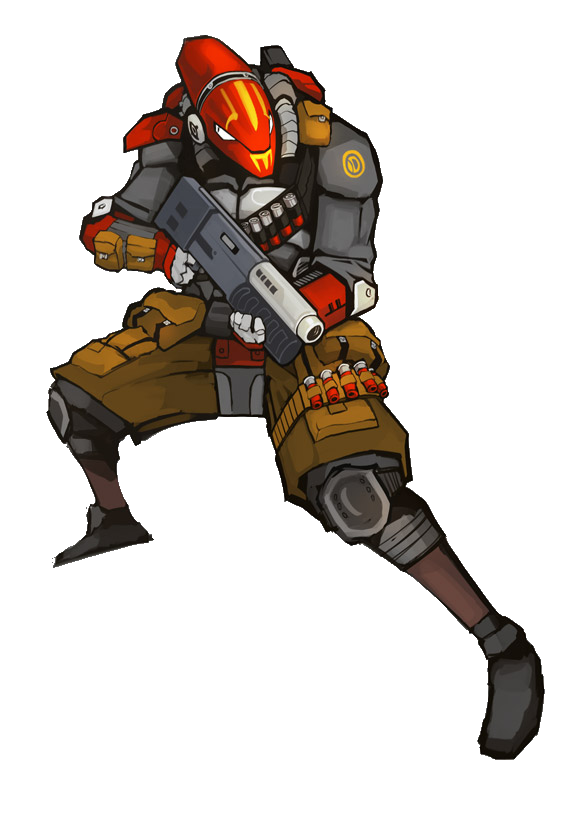 The Voya shotgun is a pump-action, shell-fed support weapon that supports varying shells. Buckshot, beanbag and flachette are all included.
Yaw Launcher
A disposable rocket launcher that functions almost exactly like a SMAW. The Yaw shoots a large rocket that on detonation sets off a ring of red smoke and leaves a smoking crater.
Sunbird Pack
The Sunbird is a small backpack that doubles as a jetpack, the middle is hollowed out to contain a few kilograms of weight and either side is adorned with tiny aerodynamic wings. The bottom houses the jetpack itself that allows most of the Uduak to traverse urban, plains and water with remarkable ease.
Zola's Hounds
Zola has trained two dogs to accompany her on her hunts since they were puppies. They are both equipped with composite plate vests and carry extra sidearms, small medkits and trickster grenades on standby.