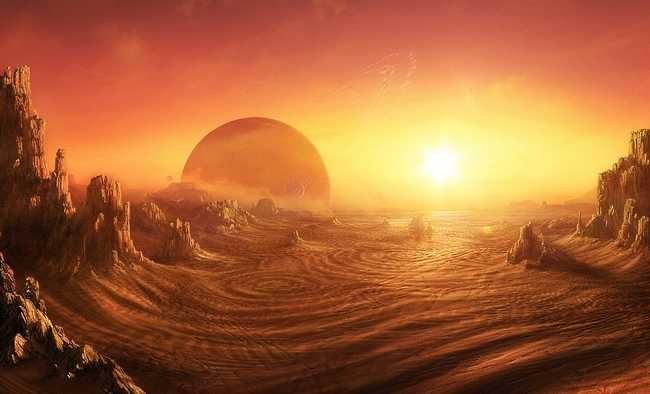 New Dev Eru
New Dev Eru, chosen for its centralized location, and rare in the inner ring uncolonized status, is a desert planet in a fairly small solar system with only two other planets. It is about twice the size of earth, and has about 3 times the gravity.
A single day lasts 29.27 hours and a year lasts 390 days. The planet is made up of 11 continents, which make up 81% of the planet's landmass. Water is plentiful in underground reservoirs, though little water or life is apparent form the surface, with much of the Erutin infrastructure and people living underground.
The plantlike organisms on this planets are largely low to the ground, with trees and wood being rare, though some forests do exist nearer to the poles. Native animals tend to be small in size as well, though some larger ones are found nearer to the poles.
The New Palace is in the northern hemisphere, and while it still lies in the desert, it is in a more habitable region. Much of the above ground life occurs closer to the poles, though there are no settlements in the trees, due to the need to maintain the forests of the planet.
Major exports from this planet include sand, diamonds, and quartz, along with more synthetic materials in the form of nanocloth, which the underground communities produce in abundance. Imports include food, though thanks to advanced hydroponics systems, the planet is largely self sustaining.
Major cities are: Rautuin, Kalkola, Niskos, Helingby, and Hevosoja.