Draco's Fortress is a monument to his power. Built of Black stone and towering into the Mountains themselves, it spans out across the entirety of the valley, a Dark Labyrinth spans beneath it, meant to confuse enemies trying to assault the Citadel'd walls of the Palace, leading to many dead ends, traps, loops, and more.
Over the Mountain Range hangs a dark cloud, blocking out vision from above, and also preventing projectiles and small ships from safely navigating through the cloud, as it is infested with Dark Magic that will erode anything within it down to nothing.
Massive Gun Emplacements litter the Labyrinth and the walls of the Palace, firing Corrupted Light-Fire shells into the air and onto the ground. The fortress was designed to withstand assault from all of Dragon-Kind for Ten Thousand Years, and by the Gods, it will do so.
Deep within the bowels of the Catacombs and tunnels of the Palace in the Mountain, a great inner fortress room had been built. The room contained Draco's Flag-Ship, the Drakon-Class Air Ship, his pride and his most powerful weapon. The forty-inch gun batteries sat ready to be loaded, the twelve inch secondary, and the newly added six inch tertiary guns also sat ready.

"My Lord, Draco, the Portal Projector is ready. All that is needed is you, Sir. Your magic." A Shadowling knelt behind his master, who in the chair on the Bridge of the Drakon, nodded, taking the information into account. The Dragon in Human Form slowly stood from his chair and with his Dark and Shadowy Magic, phased through the hull of his ship to the bow, the railing a mere foot before him now as he raised his arms, hands opening into claws as he channeled his magic.

Gritting his teeth, Draco focused his magic out of his palms, the beams of black and purple magic extending to the frame of what would be his portal. The portal was wide, as he must fit his ship through, and it was tall as well. As the Drakon began to raise from the ground, and the portal's frame was complete, Draco brought his hands forward, the energy spiraling towards the center as the portal opened, the machine around it keeping it stable.

His destination: Gaia.

A planet without the cursed Imperium. A planet ripe for the taking, where he could build a grand empire and harvest fresh souls for his legion. However, he would travel back and forth through this portal, and this portal alone, until he was powerful enough to do so without the need of the planetary Portal Projector, or until he could miniaturize it for his airships. With a snarl, Draco cut the energy tethers, and the Drakon lurched forward, through the portal.
---
Another Portal opened, and through it the Drakon appeared, stopping within its place within the mountain Fortress. The great air-ship was successful in its mission: Go to another Planet, and Return. Draco appeared upon the concrete dock, his coat flaring out as he manifested, and then surrounding his body once his form was fully manifested. He took in a deep breath before opening his eyes, turning to walk towards the great doors leading to his Palace built into the mountain. He paused however as the doors opened, and he lifted his chin slightly, raising his eyebrows and smirking slightly.

His Beloved Wife, bearer of his children, Kethend. His Shadow Queen. She approached him with a grin on her own face; one of accomplishment - his own grin one of curiosity and slight pride. If she approached him like this, so openly, no less, she had good news for him. This would be excellent to hear, especially after his successful Portal utilization.

"My Dear Shadow Queen. I see you have news of some sort for your King?" he asked as he opened his arms to embrace her slender body against his own; arms and hands gentle with their embrace as he smiled and gently nuzzled his love before planting a kiss upon her cheek. "Come... speak. What news do you have to offer me?" he asked gently as he took her by the waist and strolled to the palace as if strolling through a park. Leisurely and at ease; Safe within their mountain home.
---
Kethend embraced her beloved, In the months since her arrival she had healed only so far, her slender frame still sported black burns on her back and hips as well as her legs. But thanks to his magic merging with her own and her own shifting it to her colors her healing had begun. She pulled him into a deep kiss when he aimed to kiss her before they began walking.

A bright and happy smile. "I do indeed have good news.Our daughters, Sutri and Nasty, have discovered something you seek..... that we seek." they stepped to a balcony overseeing the massive fortess. She turned to him "She is alive.... the child, the offspring of that wicked dragon.... is alive.... and what is more, she hates her true name. Apparently triggered at anyone who mentions her name... Her full name."

At his unasked question she smiled "The girls are learning how to use their torture techniques you taught them. Their magic combined overpoiwered the Second Daughter, and from her got the information on the wayward princess.... TheDragonWatch also hunt her.... And her mother also lives" But Draco already knew Xeir was alive, and he also saw clearly that the dragon when in human form couldnt fight with a single blade

But the good news was the house was in order and she had his favorite meal ready for him in the grand hall. The best news was, they could possibly capture Princess Elizabeth, the daughter of Xeir Zith

Kethend then took Draco by the hands, her soft skin against his own scales and pulled him to the Grand Hall "Are you hungy ? You look thin, I had Winstin cook your favorite dishes!" She said

Yep, Kethend at times could be the model housewife..... err.. houseDragon
---
Draco was not expecting Kethend to pull him into a deeper kiss than what he had intended, but he did not stop her. His eyes remained open, examining her body closely, but with an eye lacking scrutiny. "I see you are healing well... soon your flawless skin will be mine to touch uninterrupted..." he murmured to her, chuckling at the slight blush it brought to her cheeks.

His lips tugged into a smile upon hearing of good news, the walk to the balcony long, but smooth and quiet. "I knew she was alive the moment I reclaimed my body... I can feel her purity..." he stated calmly. "... However, this news of the Second Daughter being captured.... overpowered by our daughters..." his smile grew into a grin, "Yes.... yes this is good news, my dear.... See that they are rewarded appropriately." he stated.

At the question of whether or not her was hungry, he nodded, following his wife eagerly to the dining hall to feast upon a multitude of everything on the food pyramid, as well as fine wines. As they finished, Draco smiled, wiping his chin before standing and taking Kethend to their throne room, where Draco sat upon his Obsidian Throne, the extremely comfortable padded surface sinking beneath his weight as he made himself comfortable, leaning back into the seat with a yawn.

"I am able to cross entire worlds with my portals..... this new world I have traveled to... Gaia... It shall be the location of another grand extension of our Glorious Power." Draco declared, raising a hand into a fist as he envisioned taking Gaia under his rule easily. "There is a lot of magic there... It is more naturally flourishing upon that planet.... resistance will be expected... but with such rich supplies... there's no way I can be stopped. Not for long." he nodded.

"And this new town to our border... Ridgecrest... its inhabitants may have given up and left.... but those who remain will make excellent slaves... excellent soldiers.... their town will likewise prove a great staging ground for our expansion on Terra." he nodded... closing his eyes to envision his rule over everything around him. No Imperium to stop him; nothing. The World of Terra would be his....

And with it, all the Glory.
---
"Yes,Soon I will be healed again. When that happens we can once more be what we were to be when we joined" Dragons, even Black Dragons at the time, mated for life. If Draco were ever slain, Kethend would never go seeking a new mate. But she knew that life with Draco was a experience to be lived through, every hardship, every pain, all of it.

But that didnt matter. As they ate she was quiet and then they went to the Throne Room and took a seat on the throne. "Yes, the information the girls have gained also pointed a path. Apparently the Second Daughter was sent to retrive the girl as well. It seems our lure of letting our captive go works as we had hoped. Apparently some of our old enemies whish to save him. So they send another to find the wayward princess." Kethend explained She rattled off a few things on the list

"The girls got the name of the Princess, Elizabeth. Apparently according to the Second Daughter she hates her name and refuses to let anyone call her that. Hunted by ThedragonWatch, and others alike for her sheer skills and possibly her scales as well. The girls were able to take down the Second Daughter using Obsidian Chains. Exactly has you had taught."

Kethend produced a black crystal as big as her fist and half as long ass her forearm Activating it the reply showed Sutri and nasty using whips made of the Obsidian Chains, and Sutri made the mark on Shades face dead on, knocking the Light Dragon cold. Allowing Nasty to use the barbs of the Obsiadian Chains to attach to the Second Daughrers wrists and quickly strung her up onto a cross to get her to their torture room

The video feed faded into mist "The girls learned much, Another, a Mortal, seeks the Princess, as well as the Second Daughter. the only thing they could not learn, was where to begin searching. I have rewarded them already with a place to hunt for a meal for themselves before seeing you when you were ready." Kethend was quite proud of her her children were doing in their missions recently since she returned to them

At the mention of a new planet it made Kethend wonder "What of the ships in the Aaetherspace ?" She had told her beloved about her home when she was banished to the Aaetherspace, a strange ship to be sure, she had no real idea how big it was, or if she could find it again for that matter.
---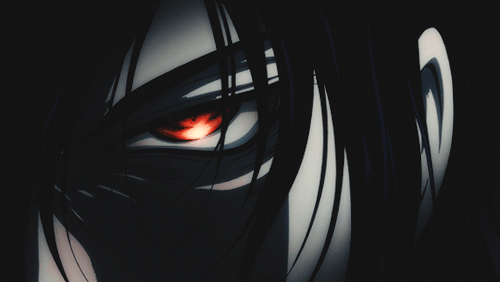 Crimson eyes opened. Draco was tired, but he was alive, and his wounds had healed. He had surpassed his previous limits once more, and though he wasn't going to be causing wide-spread destruction and chaos for a while yet, he could continue to spread his influence one person at a time through his Corrupting presence and abilities. New abilities that developed out of his pain and suffering. Abilities that allowed him to corrupt an area and its inhabitants with his mere presence. To create illusions on a whim and bend people to his will.
The true essence of Darkness and Fear.
Closing his eyes, Draco let the power flow through him as he rested on his Throne. Draco stirred on his throne, his Pitch Black Draconian-Metal hand-forged and blessed armor forming on his body with the shifting shadows as sun-light cascaded in through what scant holes in the walls of his fortress had developed recently. A crown of Gold Glowing Shards of Metal formed around his head, and those Coal Red Eyes opened, and then faded to a brilliant glowing Amber. His Jet Black hair stained itself white, and the Dragon in Human form shuddered as he breathed in slowly.
It was time for this world to kneel to the Draconian King of Shadows. First, however, he would need to gain his last remaining bits of power back. Memories washed over the Elder Dragon of Darkness. His hellish childhood. Daily Torturous trials given to him and his siblings by their deranged mother - watching his siblings die off in those challenges. Hatred building as only he survived due to his strength and cunning. His ability to think ahead and to see the way through. Once he was the only one left, the abuse only grew worse. In the name of her own twisted love, Draco's Mother began to systematically torture him daily, driving him to the brink of life and sanity every time. Turning him into a Monster.
Once the Necromancer found him, she granted him the power he'd need to kill his mother, and he took it. With it, he avenged his fallen siblings, but fell only into a darker trap: The control of the Necromancer. Metaphorically chained to her for the next 3.4 million years, it was only after he had had his soul torn from his body for a million years, reclaimed his body, and almost died too many times to count before he broke his chains, and killed the Necromancer. He wasn't done, however. Immediately following his freedom, a crusade of Light-Loving humans approached, and he battled with them and their Emperor, nearly dying once more to the purity of their magic and the might of their leader. Licking his wounds, the Dragon had taken to hiding within the Mountains he called his domain for a few years. Terra knew peace and tranquility, and life even returned to the Collenham Mountains.
After the events at Ridgecrest, Draco had fallen into a sort of Coma for a while. Just how much time passed was up to the interpreter, but it was enough for Draco to heal, and to gain another small boost in power. Enough to accomplish his next goal: Find and Kill his reborn mother, and then move on to conquering Terra proper. All in due time, he reminded himself as he blinked slowly, straightening his back before opening his eyes, exhaling slowly as he looked out over his Valley of Shadows.
Darkness would soon fall once more.
---
The moon crested the mountains.

The crown shifted and rotated, growing and falling into place on his head, awakened by the moonlight. Nostrils flared and his chest rose. His chin lifted as his throne began to glow with Violet Magic. The Castle had been repaired by the legion in the time he'd been asleep. He opened his eyes. Burning Crimson filled the room under his gaze.

Four pairs of alabaster eyes opened from their spots on either side of the great hall, and turned to face their Master in his throne. Draco blinked slowly and took in another deep breath. Blessed Draconian Duradaeden metal morphed and lit aflame with Shadowfire, burning away to reveal his sharply pressed, perfect military uniform. High-collared, with red trim to contrast the black fabric. He'd already extended his reach to the Vampires of the Cursed Forest, his influence spreading slowly but surely through Daemala and her Shadowling.

He opened his eyes once more and sat up a little straighter. How would he bring Ruin the world of Men next?
---
Terun Veillon drops the Golden Invitation off for Draco. This place unsettled him, and he looked to be on back to Lutetia to deliver the next one soon.
---
10 posts here • Page 1 of 1