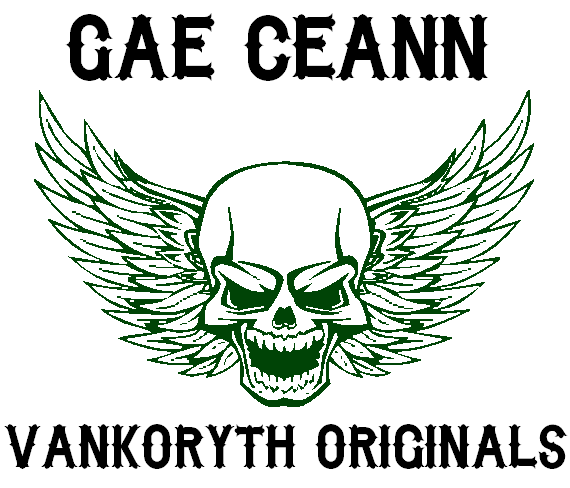 The Clubhouse features a fully stocked bar, free board for members and miniature armory. The flags bear the irish flag, numerous coat-of-arms and brands of alcohol and motorbikes.
A scarred, broken and battered Harley Davidson hangs from the roof on swaying chains, decorated a bright green with black outlines and diamond patterns, bearing a bright green skull on the left side.
The bar features hundreds of alcohol tabs, enough for a few hundred men and women and a dozen bartenders. An M14 is mounted above the counter with a large bayonet, numerous chicken-scratch markings on the stock.
The free-board hotel is filled with bunk-beds, two men per room with enough room to decorate how the current owners of the room wish their rooms to resemble. It can accommodate a large amount of people.
The armory is locked with several locks and chains, filled to the brim with conventional arms and non-conventional. The walls are mounted with assault rifles, shotguns, pistols and enough ammunition to wage a world war.
There is also a large shed filled with motorbikes and other vehicles next to the clubhouse. The shed is painted a vibrant green, and can hold several hundred motorcycles.