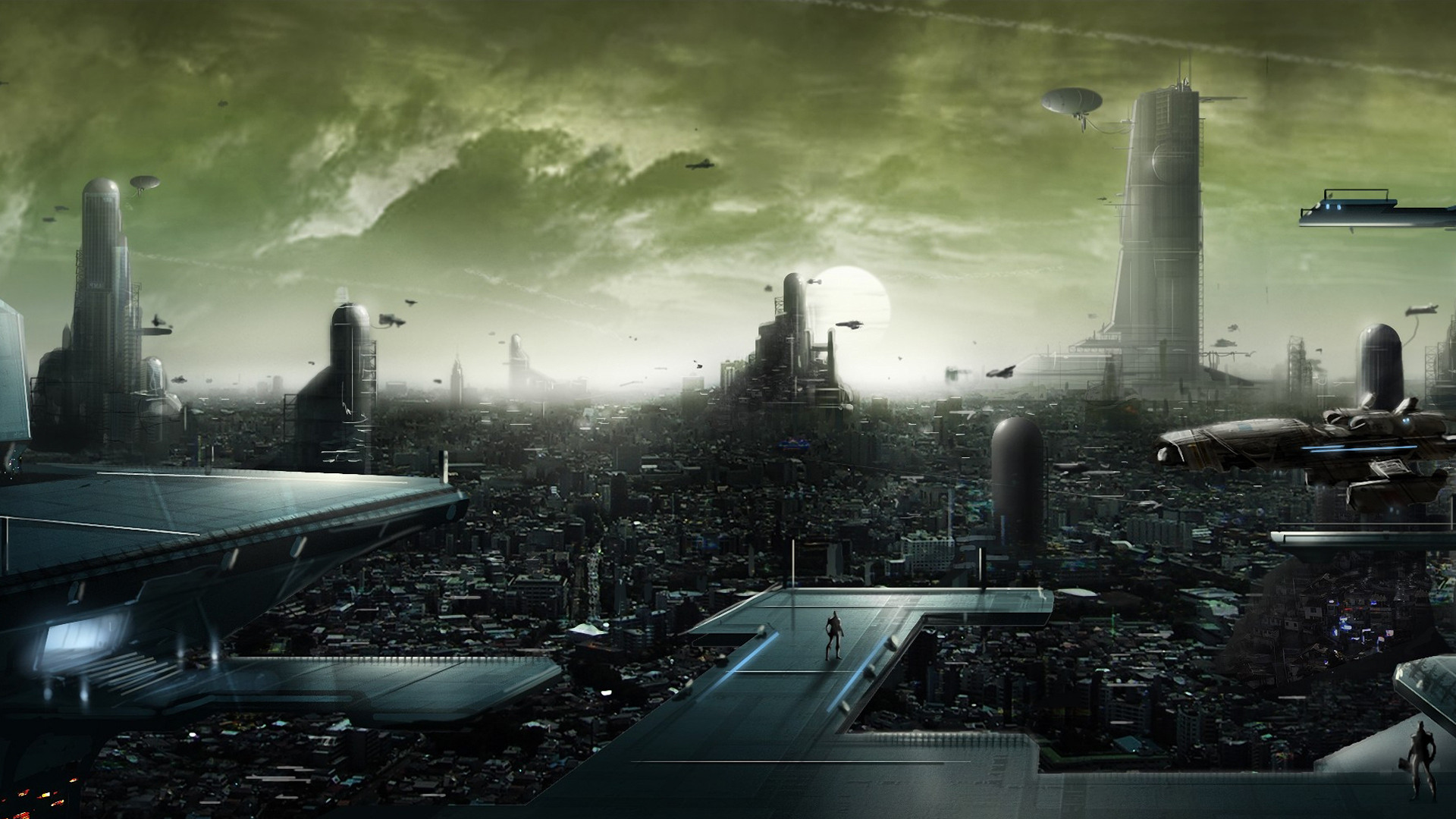 The City of Griasfrask, the capital of the Casgrax System. It is a wonder to many how the government could have created a city of the size of Griasfrask in a matter of ten years. It all seemed to start after the research of Industrial Ink being able to create a building. The tall towers of the East, Hiskaoi District, started it all. And after twenty years the city has become the way it is. A populated hive of activity. The Space docks in the West were already there but soon after the new population set in, the government had to find new ways of creating space docks, so went to the skies.
The Planetary Government offices are located in the centre of the whole City, and standing at over three hundred floors into the sky, it is still one of the smaller building in the city. A mass of business centres and exchange buildings are located around the Government Building; the tallest building in the entire City is located three hundred meters down Hiscott Street from the Government building. The city is a landscape of structures, many masterpieces in their own way.
There is normally a mass of traffic flowing around the city, and trains leaving the stations every few minutes. There is even a hot air vehicles, hovering over the city. But that is just the civilian traffic, the Military also has a small of vehicles going in and out the city, mainly going into space or into the military bases nearby the city. Every so often a strange object will crash into the ground and a mass of soldiers will appear within a few seconds to act as aid, or take the remains of the wreckage to the nearby Heer base, Fort Armsil Military Heer base.
19 posts here • Page 1 of 1