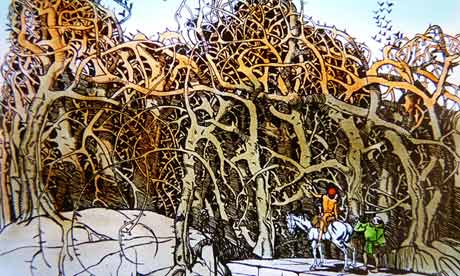 The trees give way to a thicket of thorns, dangerous vines, and spiny trees. Darkness lurks beneath every bramble, eyes seem to pick at wanderers like the thorns in passing.

What could be deer paths weave through the wiry scape, all eventually crossing through a small clearing. In the center of the clearing is an odd statue, that of a woman lying asleep.

One could roam the Grove of Aurora for days, and still be lead back to where she sleeps. Many have died at the site of the monument, draped across the beautifully carved woman or lying by her side, having had lost all hope of ever leaving here.

Many stories surround the strange stone woman, who sleeps eternally in near perfect beauty. Who was she? Nobody had ever investigated the sculpture, and so she passed through time. Collecting corpses, she was the angelic vision of beautiful death to the lost, dying men.