This is a lustrous area that was barren a few hundred years ago. Having been a small part of a larger expanding and ever changing landscape. IT was scorched by battles, beast, settlers, travelers, and magic. This a wondrous piece of land that holds many mysteries. Some of which have been discovered in recent times, by the one who has built an entire village/town here. The person who now owns the land,
Nexus Ver Leth
, had a vision of using the land as a place for healing, safety and comfort. There is much to be had on this small fertile piece of land, much to learn and gain. But to those looking to abuse it, as it once was being used for. They will no longer be able to find it. As it now resides between dimensions in a place completely hidden and forbidden from entrance, unless allowed in, or found by secret passageway. Only one way in, though many ways out. Normal conventional ways out are not what I speak of, but rather, multitudes on unconventional paths out. All magical by nature, though never by sight or sensible in normal respects. This land is now called Oakwood Landing, and this is a piece of history that will never again have a bad rep.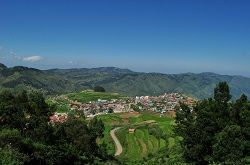 Oakwood Landing rests inside the Multi-Dimensional Pathway, though it is debatable on weather or not that is true. Nexus is the one to talk to about that. Oakwood Landing has many different attractions to offer. The prime purpose however, is the point of its existence. Nexus Ver Leth wanted a place that waywards, runaways, homeless, wounded, weak, and stability searching denizens and creatures to be able to have such commodities. It was supposed to be a place for healings, and that meant mentally and physically. Somewhere, where there was absolutely no judging, just trust and community. Everyone was apart of a family, like a village. There are bi-monthly gatherings for village dinner. There are weekly training sessions on combat, hunting, surviving, magic, and all sorts of other classes. There are training grounds, for those wishing to improve there skills. The training grounds are warded, to keep powerful spells and attacks, condensed into a certain area. Everything else that was built after those goals were met, is a after image of this place being a great destination for travelers and the like. As well as serious journey oriented citizens.
There exists a place in the village that is completely connected to the outside, this is a place that actually connects separate from the normal realms of the dimensions in which the village exist in. Rather, it is better to say, the Billiard Multi-Dimen Bar is somewhere that is accessible without ever having to come through the Landing, nor the pathway. It's located near the entrance of the Multi-Dimensional Pathway. It
is
accessible through the Multi-Dimensional Pathway and the village, but realized, you could also get there by way time/space teleportaion and warp spells. You just need to add the specified invited Tracker to it. The Tracker is a small pink element that was created by
Tierge Di Grun
. It serves as the invitation and source of access to this exclusive place of fun, games, meetings, greetings, assassinations, and plotting when you are attempting to access without permission or by way of accidental discovery. It is much like a hotel/billiards bar. It has one thousand rooms, that allow for sleeping, dinning, meetings, transport, haven, safety, fun, assassinations and everything in between. Just remember, there is only one way out of the place, through the front door. Exiting through the front door is the only way out, and leads you to wherever you need to go afterwards. Just walk out, and think where you need to go, and you're there. Just be careful, if you walk through, without a destination in mind, you will end up at the default location, wherever you came from.
The location of the entrance, to the Landing, is between a set of mountains that is covered in lush forest. The area outside the borders of the Landing is dangerous, on multiple levels. The first reason is that there are dangerous creatures surrounding the area, from Red-Rimmed Trolls, to Duster Jacket Bees. You might even find a Jackel-Rabbit or a Green-Horned Dragon. Just be careful, if you slay a baby Green-Horn and it
happened
to be Nexus's. You might end up a very tortured soul before dying, and moving on to the afterlife. Another reason why the borders are dangerous, is because they harbor the outlines of the multi-dimensional border. Which is to say, you will end up on the
Twisted Path
closely followed by the
Dark Woods
, or another forest of particular nastiness by default. It is meant to keep people inside the village from harm, and keep warriors strong who wish to train and/or gain experience. If you wish, you could always just take it easy and have the town's market just help you long, asking any of the warriors, or merchants, to help you in any endeavor you may have, on getting out of the village. There is a market street near the entrance of the village as well, south of the assorted houses, homes, and cottages. The market street houses all sorts of goods, and vendors, from food all the way to weapons and armor. Take your pick, they have rare crafts of everything, and can make just about anything you may need. If they cant make or find what you need, they will point you to someone who can, Nexus, owner and establisher of the landing. There are also travelers who come in and out of the village who have once lodged there, or people who just wanted some rare crafts. You'll find assortments of different folks coming in and out of this place of peace and prosperity.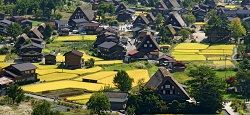 The landing houses around 30,000 people, with a population size of around 10,000. But there are never that many people residing home at once. Many houses, and cottages are up for grabs, but the population wanes and spikes due to the success of the individuals. Even those who don't leave, find ways to spend months on end outside of their respective homes. So, no matter the time you stay, you will always find someone who is on the go, and someone to talk to about settling in, or travel. There is a maid service on most large and medium cottages and homes. They are called the Holly Servants. The Holly Servants or Holly Maids as they are commonly referred to, are maids that either live on site to maintain the home, or are called upon request for a guest or a citizen, for specific living needs. These maids are well equipped with the necessary sklills to fend of three entirely different armies at once. They are trained in assassination, hunting, cooking, maintenance, blacksmiths crafts, 17 different languages, magic and healing. You'll be taken care of no matter what. The one thing everyone should know about the village, is that you have to fend for yourself, for the most part of what the maids don't do. That and gather your own foods. Unless you wish to pay a small fee for the Holly Maids to handle that for you. They will cook, clean, and gather necessities upon request. There are many houses that are sectioned close together for a very village like feel, as well as modern day houses and mansions that are surrounded by fences and gates. Depending on where you might stay, there are several different protections and coverage offered for you to take. Your home can be built for you, however you like, just ask,
IF
your even invited to live here, or decide to stay.