[Accessing Poseidon Resident Data Base]
Username: PoseidonEmployee51
Password: *********
[Access Granted]
[Opening File: VeyAshna]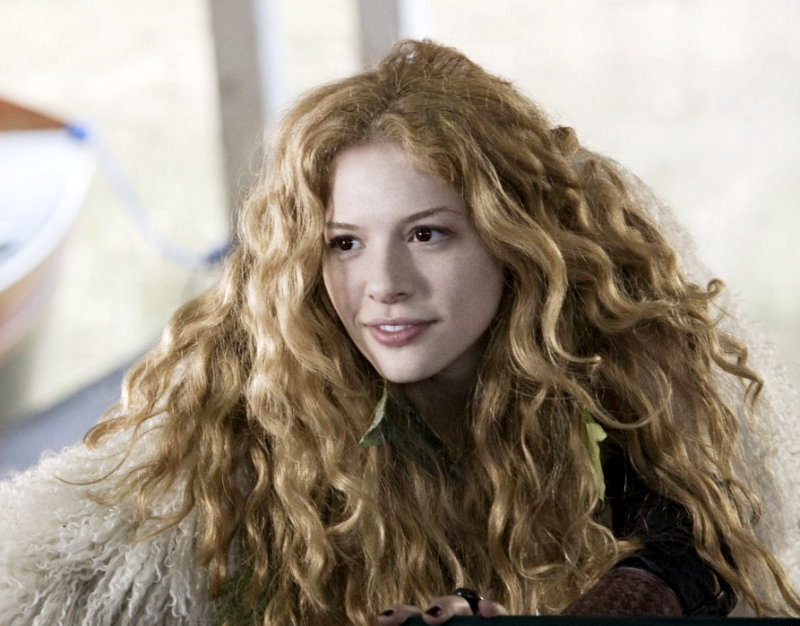 Name:
Ashna Mottle Vey
DOB:
August 3, 2017
Place of Birth:
Halifax, Nova Scotia, Canada
Sex:
Female
Irrelevant as she can change her appearance
Height:
5'2"
Irrelevant as she can change her appearance
Eye Color:
and unsettlingly dark purple.
Irrelevant as she can change her appearance
Hair Color:
Strawberry blonde, curly, and long.
Irrelevant as she can change her appearance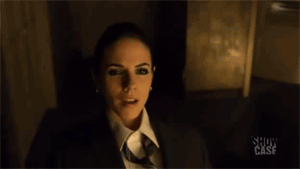 Mutated/Experimented/Human:
Mutated
Power Rank:
S
Powers:
She can transform into any animal, humans alike. She can only transform into animals she has seen and is not extinct (for example, she can not turn into a dragon or dinosaur). She can also combine aspects of several animals into one. She can only replicate physical appearance by observing an animal. To completely replicate an animal inside and out, she must "collect" the animal. To do this, she must look directly into the eyes of the animal while touching them. This allows her to see inside the animal and replicate things like voice, communication, instincts, bone structure, agility, sense of smell or eyesight, and so on. Her skin is made of millions of tiny scales that mold and mesh to form what she desires. She can altar this skin by making it hard substances of animals like horns or hooves to make it almost bulletproof. However, this is useless within point-blank range. Tough skin isn't going to stop a bullet when the gun was held up to her head. Lastly, and most interestingly, she can also collect other mutated and experimented, which can result in her also receiving their mutations or powers. However, she won't have much knowledge of the power or how to use it. Her skin is extremely susceptible to fire though.
Crimes:
Linked to 37 deaths, 52 incorrectly charged arrests through stolen identity, and countless documents and files stolen.
Threat Level:
Extreme Red = S-Ranked Mutated! DO NOT APPROACH! Call MECI immediately.
Group:
Has no known affiliation with any group.
History:
She has no recollection of her past. Ten years ago she woke up severely bruised with broken ribs in an alleyway with no idea of who she was or where she was. She coined a name for herself, Ashna, meaning change. With no friends or family, she vowed to discover her past. She has been hunting down any records of herself, killing any and all that get in her way. She is on her own team, set out on her own purpose. If a group can help her discover her past, then maybe she'll pick aside. She's fighting her own battle, oblivious to the war waged between mutated and experimented.
Trivial Information
Other names:
Ash, Vey, The Identity Theif
Personality Traits:
Hot tempered and easily angered, she's a bit of a spitfire. Brash, independent, and a bit of a loose cannon, it would be best to stay out of her way. She uses sarcasm and wit even int he worst situations. Her ambition never falters and she strives to find out her past. She's pushy, stubborn, and sometimes downright rude. She kills people who make her mad or at least severely injures them. However, beneath her hard outer shell she's a bit of a softy on the inside. She won't kill children, and often times stand up for women or people getting raped or mugged. She can show mercy, and will, but not without a price. She likes puppies and kittens but would never admit it. Inside she's still a human being, even if she doesn't mind getting some blood on her hands. She tries not to get attached or make friends.
Sexuality:
Bisexual
Love Interests:
She isn't exactly the lovable type, but she does have a thing for that well know S ranked girl they call Jackey. Like she'd really admit that though.
Hobbies:
Running, fighting, sex (mostly one night stands), flying, and singing but she hardly has time for that.
Favorite Food:
Fried rice with chicken.
Favorite Song:
Bring Me the Horizon- And the Snakes Start to Sing
Battle Theme:
Ryuko Matoi Main Theme/Kill La Kill
Other Info:
Some of her known collected animals are an osprey, a red wolf, a cheetah, a brown bear, a sea otter, and a common domestic house cat. How these animals were collected is unknown. Likely an interesting trip to the zoo.
[log out]