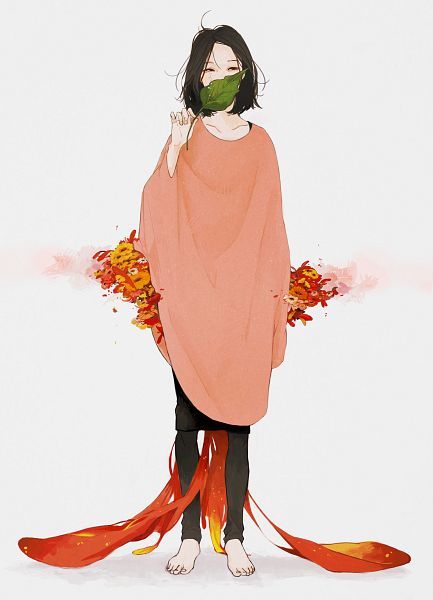 Name: Heléine di Artemis
Known As: Artemis, Thief of Hearts, Clara de Lune, Diana di Casalgrasso
Age: 17
Sex: Female
Race: Witch of the Infinite Void, heiress apparent.
Nationality: French, with Italian lineage

Height: 5'0
Hair Color: Dark brown
Eye Color: Gray-green
---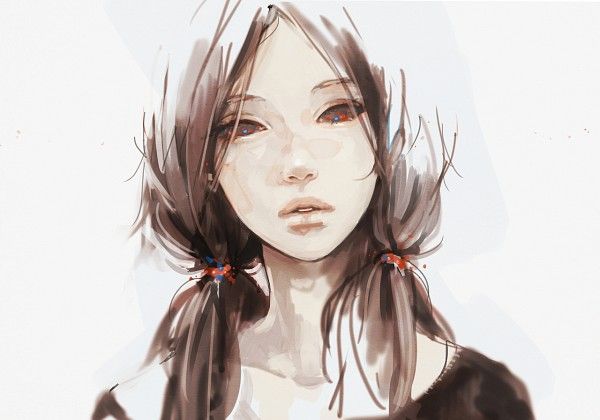 Physical Description: Artemis is lightweight and agile. What she lacks in muscle, she makes up for in speed. She's tiny and rather frail from a childhood riddled with illness, and her bones are fragile and small-set. She couldn't pack a punch to save her life. Despite her apparent weakness, though, there's an undeniable quickness and a grace to her movements. She has long fingers, long arms, and silent feet. She moves around like a ghost. With pale, washed-out skin, it seems all too possible she might once have been one. The one splash of color on her face is her freckles, a light smattering of which dot across a small, smooth, but slightly flat nose.

Perhaps one of Artemis's greatest claims to fame outside of witchery is her strange brand of childlike, vulnerable beauty. Her eyes are wide, slightly wide-set, almond-shaped, set off by dead-straight brown hair, cropped and restrained by a single braid or a bun. She has a habit of hiding her imperfections—like the ugly scars that mar her back and shoulders or the circular tattoo at the nape of her neck. Something about her is regal, too smooth, almost vain. She holds herself with the arrogant air of an empress. But, then, who's to say she isn't?

Weaponry: Artemis is largely too weak to be much of any use in hand-to-hand combat. As such, she relies mostly on things that work from a distance. She's not half bad with a bow and arrow, though, in all honesty, she has only the eye and not the arms to succeed in that respect, and she has a natural knack for tactics, planning, and camouflage. She's also extremely well-read, so poisons have become her go-to in desperate times.

Abilities: As a witch, Artemis is one of the most well-bred. The magic running through her veins is potent. The downside, though, is that it's nearly impossible to harness, and as a result, she knows only two ways in which to channel it. The first, for which she earned her nickname, "the Thief of Hearts," is a simple but effective teleportation magic. Anything that fits into her fist she can instantaneously transport into her grasp. In training among young witches vying for the title of heir apparent to the seat of the Infinite Void, she's developed her signature move: letting herself be captured to draw near enough to steal away pieces of her opponent's heart. If she can't fight much, she can kill. The second ability is a stranger one. Tattooed on each palm is an open eye, and when touching something, if she so chooses, she can deconstruct anything into its most basic elemental form. Through the study of alchemy, she one day hopes to use this ability to reform those elements into new creations via magic to maximize her ability's potential.

Personality: Those who see Artemis as a cold, calculating, vain young heiress miss the vulnerability that lies just beneath her skin. Throughout her short life, she's risen significantly in terms of status and power, and there's no sign that she's stopping anytime soon. She has a gift for plans and schemes, and she knows how to get what she wants. She's quiet and a bit reserved, naturally, but she isn't afraid to throw herself into a social situation for the sake of winning. In fact, she'll do anything to get the upper hand. She can't stand losing. Artemis is the sort to hold grudges and seek constantly to one-up everything else. As an ally, she's invaluable, but as an enemy, she's deadly. She has as few friends as she does enemies who have lived to tell.

Artemis, though, is very afraid. She knows she's weak. She knows she isn't skilled in the use of magic. Artemis is all mind games, and those who can see around the empress of trickery's façade see a very different side of her. Among witches of power, life is a constant battle for survival, and Artemis is just a little girl with know real knowledge of the inner motions of others. Love, hate, envy, passion—she pushes her feelings away, and she only understands them in others as tools, to be harnessed and used. She doesn't understand the force of emotion, and she's afraid to get caught up in something she can't control. Emotionally and physically, she's utterly defenseless, so she seeks to control everything around her to the point that no threat can arise.

Not many know her personally. She doesn't like to be touched. She's sometimes a little dense and all too literal when it comes to jokes. In her free time, Artemis reads, occasionally sneaking fiction fantasy in among the various books of history and philosophy sent to her by the Witches' Guild. Artemis is extremely intelligent but very isolated, a combination that often leads to eccentricity. She has an undying love for floral prints and fashion in general, and she dreams of designing dresses in the city. She's severely nearsighted, and when she's alone, she prefers to take out her contacts and put on a substantially thick pair of frames. Her two greatest weaknesses are her garden (of poison flowers, no less) and her pet mouse, named Kichi. To Artemis, the most fascinating science is physics, as she's endlessly fascinated by the heavens and the nature of elements and molecules, alike.

Flaws: Artemis is just the wrong mix of innocent and distrustful. Due to her natural intelligence and the harshness of the environment in which she was raised, Artemis doesn't make friends easily, yet at the same time, she sees only objective usefulness in others and not their intentions—malicious or otherwise. She feels vulnerable if she can't control everything around her, so, by nature, she has an inborn need to keep every situation in the palm of her hand. She's easily to manipulate, physically, if one can escalate a situation to the point that that's possible. In terms of status, she hides her past, as she comes from a poor family a few hours east of Nice, France, on the border of Italy and France. She's very unnerved when someone calls her by her birth name: Diana di Casalgrasso. She's a bit vain and very arrogant.

History: Born in a small, rural French town to a family of Italians that saw both the birth and the death of the Roman Republic, Diana di Casalgrasso—who derives her name from her father's side of the family, which, hundreds of years ago, did emigrate from the bustling town of Casalgrasso in Italy—was never someone who expected to make it out of her hometown. She lived in a farming community descended from a flock of refugee witches fleeing from Rome thousands of years ago. Few, where she was born, knew of witching heritage; she was born to a family of simple farmers. Her town, largely under the radar, was sub-par in many ways. She faced a future of bad schooling and eventual marriage to whatever man might woo her. As removed from the larger was as her community was, most outside traditionalism passed them by. She came from a group of people that looked funny, talked in an odd dialect, and acted in strange ways. No one batted an eye when an ancient grandmother lived for two hundred years. It was only when the Witch of the Infinite Void, returning to her homeland in a search for her descendants, happened upon the small town that the young Diana was even made aware of her heritage. From among a handful of other village boys and girls, she was taken to the Witches' council for training.

It was there that Diana first learned to kill. She was young—about four or five—and at a time when moral boundaries are still to be learned, Diana was taught that to survive, she needed to fight others. What she fought for, she didn't know; she only knew that if she didn't kill her opponent first, she'd die. She was thrust into the world, alone, and for the next ten years, she systematically fought her way through child after child until she and two others were the only ones left. Now in the final stages of selection for heiress to the seat of the Witch of the Infinite void on the Witches' Council, Diana, now known as Artemis, has been sent to finally hone her magical skills until the day of the final selection.