x
x
x
x
x
x
Nicknames:
Mikey
||
Frequent
||
His Partner Only
-
Mike
||
Occasional
||
Friends
x
x
x
x
x
Age:
Twenty-Eight
x
x
x
x
x
Sexuality:
Heterosexual
x
x
x
x
x
Hexcode Colour:
#757575
x
x
x
x
x
Occupation
Agent of Balto - Accountant
x
x
x
x
x
Real Name:
Jackson Isenburg
x
x
x
x
x
Past Aliases:
Thomas Cain
||
Neil Reeves
||
Chase Patterson
x
---
---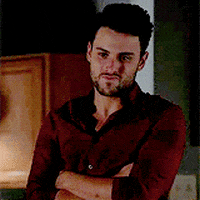 xx
Appearance:
Michael (or as he's known in The Neighborhood), is normally seen in an outfit like
this
. If he's heading to lunch with a friend or meeting a contact in a casual setting he'll be found in dark wash jeans, a shirt similar to this one, and probably the same jacket. If he's planning on staying in or just running a couple errands, he'll most likely be found in something a little more
casual
.
For his day job as an accountant he's expected to show up looking much nicer, so he throws on his best
suit
and heads to the office. He'll also be seen in this type of outfit choice when his contacts are higher class and it's required he escort them to a nicer restaurant or bar.
When he goes out at night to perform his "dirty work", he likes to dress in all black. It helps him with his stealth and also makes the blood glisten quite nicely. That's why he prefers
leather
outfits to perform his cutting, prodding, slicing, and skinning in.
Through his many assignments, Michael has gotten to travel plenty. It's his second favorite thing (besides torture) about the job. To commemorate that, about five years ago he got this
tattoo
.
---
---
xx
Personality:
If someone were to describe Michael in two words, it would probably be
arrogant prettyboy
. He's good looking and he's well aware of it. Always assuming someone is into him can be quite the downfall if he's wrong; however, he's rarely wrong. He spends a lot of his time in the
gym
and has the body to prove it.
Michael is very
quick to anger
, which makes sense because of his specialty, torture. This can be an extreme downfall when he's in the middle of removing a finger or slicing a bear claw down someone's skin because he can become very
hot headed.
He's been known to push to deeply with the claw, or in the heat of the moment grab a knife and slice someone up without getting all the information he needed.
While torture is his main skill, Michael has also dabbled in the art of
persuasion
, using his good looks and charm to get information out of women. He's not a professional seductor, as some in the Agency, but he can hold his own. He's never tried that skill on a man, though, not interested in it accidentally going too far since he only cares to sleep with women.
He is quite the
player
, needing more than two hands to count the amount of his sexual partners. One of those being the woman with whom he's been partnered for this mission. Past and present they've each found themselves in the other's bed countless times but their relationship has never gone anywhere outside of
physical.
When he's playing the devoted lover, he's a
perfect gentleman
. The conquests he has outside of his cover is done so discretely and he has yet to be found out. He's been playing this game a long time so he knows how to remain
unseen
.
---
---
xx
History:
Michael
(or, Jackson, as he was known back then)
has been in the Agency for ten years, starting at the young age of eighteen. When they first brought him in, the first thing they did was sit him down for a psychological exam. Looking back on it now, he believes it was them seeing his anger issues that caused them to bring him into the torture division. Learning quickly, Michael soon reached top of his class and had developed a keen attatchment to wire cutters and bear claws, his personal favorite torture devices.
After three years of training, he was put out into the field. His first cover went by the name of
Thomas Cain
. He was placed in Atlanta, Georgia to help the local police force infiltrate the largest sex traffiking ring in the country. Sent in as a new up and coming pimp, he gained intel and even took off a few fingers with his wire cutters in order to help figure out who the head of the ring was.
Being placed in
The Neighborhood
is his fourth field mission, but not his first time working with this specific partner. They've crossed paths and circles several times and have always ended up having....
fun
. Some may say they have an attraction for each other that goes deeper than just sex, but Michael would deny that. He isn't the type to do relationships. Fake ones for the job, sure, but not a real one. The Agency comes with too much of a risk to loved ones, plus he's more about physical pleasure than dealing with the responsibilities of being a husband or boyfriend.
---
---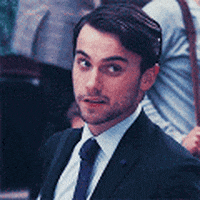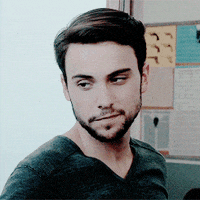 xx
Likes
wire cutter, bear claws, seeing blood from victims on his black leather jacket, sex, women, money, getting intel, torture, cars, large dogs, sex, being in charge, facial hair, red lipstick on women, short dresses and high heels, alcohol, cigars, motorcycles, catching the bad guy, leather, movies, billiards, sex, tattoos, brunettes, working out, tight shirts on himself, screams, people who show who they truly are, sex
xx
Dislikes:
cats, overly nice people, naps, when people don't give in to torture, television shows, small dogs, not having sex, women who aren't attracted to him, people who don't work out, goody two-shoes, fake people, minivans, potato peelers (for torture), children, sleeping in, not having sex
xx
Strengths:
torture:
cutting body parts off, leaving scares with the bear claw, beating with bags of oranges (because they don't bruise), hand-to-hand combat, not caring about the mess, knives, stabbing
gathering intel:
being discrete, charismatic, good at reading people,
women:
pick-up lines, sex, telling them what they want to hear
xx
Weaknesses:
torture:
very hot headed, anger can get the jump on him, torturing women makes him uncomfortable, gets too hot headed and can end a victim before getting necesary information.
gathering intel:
hot headed, quick to anger, sometimes skips straight to violence (this is why he was never made a master at seduction)
women:
not good with the follow-through, never calls, arrogant
---
---
xx
Fun Facts:
Has a full grown husky named Hercules.
Has never had a girlfriend.
His anger issues stem from being abused by his father while growing up.
Favorite color is grey.
---
---