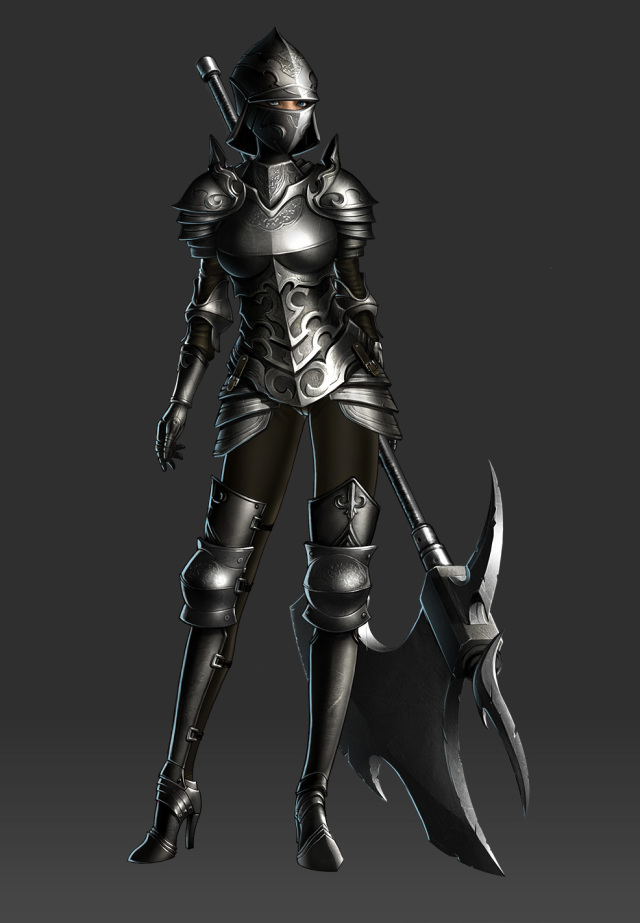 "A Hunter: A human who has been given blessings by the forces of heaven in order to battle the darkness. Bearing one Angelic tattoo upon their right shoulder, they will hunt. They will protect."
---
---
---
---
---
---
---
---
Full Name:
Anthael Mae Merchant

Nickname:
Anthael the Betrayer

Gender:
Female

Age:
22

Species:
Hunter: Human

Kingdom:
None: She has gone rogue, living by herself in solitude.
---
---
---
---
---
---
---
---
Hair Color:
Very light Blonde

Eye Color:
Bright Green

Height:
Five feet, five inches

Tattoos:
None, except the scar of the tattoo that once was upon her right shoulder.

Piercings:
She has none

Description:
She stands about five seven, and weighs 125 pounds. Anthael walks with a soft pitter patter, and she looks almost as if she weren't even meant to be a hunter. moreso a lovely housewife taking care of the children.
---
---
---
---
---
---
Get to Know Me
Introverted ~*~ Defensive *~* Perceptive *~* Intuitive
Anthael was born on May fourth, on a small farm in Limerick, Ireland to a couple named Aislynn and Brody Merchant. Anthael was a beautiful baby growing up, hardly ever crying, unless for food or due to being over tired. She was a strong baby, learning to walk early, talk early, even eat by herself early. Her parents were proud. By the time she was four she was climbing trees, and the horses in the stable, attempting to ride them. She was
adventurous
,
witty
, and
quick to think on her feet
. Thankfully, her father would catch her before she caused any true trouble. When she was six, her father had carved her a bow for her birthday, gave her a quiver and some arrows. Thrilled, Anthael would stalk prey in the long rolling hills behind her house, slipping away in the morning and returning at night.
Although life was great between the three, there was a large ripple of sadness that had ripped through the family when Anthael was ten years old: Her mother had miscarried Anthael's baby brother. The tragedy hit her mother, Aislynn the most, her father second, and things only seemed to look more bleak in Ireland as the years dragged on and money became more tight due to her fathers drinking. On Anthael's sixteenth birthday, Aislynn decided to take Anthael with her to America, leaving her once loving father behind.
Anthael and her mother were moved to Chicago, Illinois, where Anthael started a brand new high school. This is when Anthael's powers began to kick in. She found herself being recruited by the gymnastics team, volleyball, swimming, but Anthael found it more interesting to
read a book instead
,
write in her journal
, and
ignore her fellow classmates
. She found most of them extremely focused on the 'bad things' rather than the good things.
Living in the city was much different from Ireland, Anthael found herself being "cat called" on the daily, and really began to despise the walks to and from school. Not only that, she found the clustering of buildings to be overwhelming. She was too much of an
introvert
to find anything the city had to offer comforting. She found tall grasses and sunny afternoons comforting, not busy traffic and heavy footsteps and the smell of cigarettes fuming into the air.
On most days, Anthael would just go to school, and then come back home and help her mother with things around the house and do her homework. She rarely had founds and often found herself practicing her bow and arrow in the back yard, hitting the fence posts as targets. Her mother normally encouraged her to go out and have fun with other girls, but Anthael didn't feel buddy buddy with anyone, nor did she care to be 'buddy-buddy' with people.
One dark night though, when she was 18, Anthael had come home late from school, because she was working on a school project, she came home to the door swung open, broken at the hinges. She found drops of blood leading down the hallway to the kitchen, revealing a man hanging over her mother's, now lifeless, body. Filled with an extreme rage, it fueled her and she felt a pang of adrenaline and she grabbed the kitchen knife and dug it straight through his heart, the vampire shriveled and she dropped to her knees, tears streaming down her face. That's when she left the house behind, and lived on the street. During those years Anthael became tough, hard shelled and cynical. She joined the group of hunters only years later as a twenty years old. In the group she was a
leader
,
power hungry
and wouldn't stand for anyone being in her way.
Only a year of being in the group, she turned twenty one and got cocky about being able to drink. Her new attitude had her ego being fueled, and she felt like she was capable of anything. Anything but handling a few drinks. At the bar, she ended up getting extremely drunk, and was taken out by a man so he could take her 'home'. She explained to him, she had no home, and he took advantage of this, by taking her behind an alley and raping her. Too drunk to do anything, she sat there, unable to move, her head spinning with vile thoughts as the taste of alcohol sat on her tongue. She ended up slaughtering him with everything she had left and lost her tattoo, and her powers.
She was shunned from the group of hunters, given the name Anthael the Betrayer. Although the Gods are deciding whether or not to give her the gifts back or not, deciding if her actions were self defense or pure rage.
After being shunned, she moved to a town in southern Illinois, got a job, and settled down in a one bedroom apartment. She works at a bakery in town, and has a dog named Archie. She has calmed down since that day, but still has many anxieties over it. She even went back to her Catholic roots and began going to church every Sunday, and volunteering there as well.
Oddities:
- She has anxiety so she finds conversation awkward and strange with most people.
- She bites her nails

Likes:

Journalism: journaling: writing
A good book

Being Alone

Herbal Teas

Long walks alone

Her dog, Koa [An Alaskan Malamute]

Living in solitude
Dislikes:
Stupidity

Pessimism

The fact her powers are gone

Being taken for a fool: being talked down to

Being trapped in one space for too long: Anthael is a free spirit, she enjoys moving and changing her scenery.

---
Strengths and Weaknesses
Character Skills/Talents:
Cooking: Anthael is a wonderful cook, she learned a lot from her mother. Stew anyone?

Bow and Arrow: Although her powers might be gone, she is still quick with a bow and arrow.

Throwing knives/razors/daggers

Listening: She is learning to listen to others stories, and learning how to listen to other people.

Character Flaws/Weaknesses:
Suffering from clinical depression: Due to her rape, she has been having night terrors, finds it hard to sleep, eat, and function when she sees something, or feels a certain feeling that reminds her of what happened.

She isn't always the most even tempered, she is still young so patience is being learned in time.

She is human, so she can be slain

She no longer has her abilities so she is quite fragile now, although she still has muscle.


Secrets:
Well, it's no secret, but she was a hunter once, but ended up slaying a regular human: Her powers were ripped from her, leaving nothing but a scar left of what was the tattoo, although the outline still scars her skin, mocking of of her mistake.

Fears/Phobias:
Her powers never returning, she has come to terms with the fact they will not, but she still has a small glimmer of hope.
---
---
---
---
Place Of Origin:
Limerick, Ireland

Birth Date:
May 4th

Current Location:
Southern Illinois out in a small town.