---
---
"If you have passion for what you believe in, then nothing can stand in your way."
---
---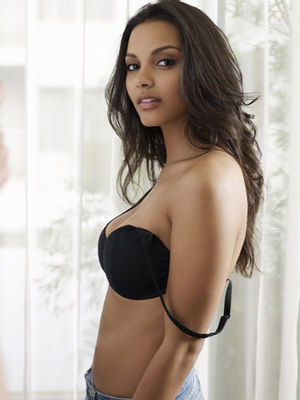 Name:
Tatum Vanessa Lovell
Nicknames:
Tate
Age:
20
Gender:
Female
Birth Date:
October 31st
Sign:
Scorpio
Sexuality:
Bisexual
Relationship Status:
Single
Ethnicity:
Of African-Canadian and European Decent
Occupation:
Sonic Car-hop, Part-time DJ
Role:
Girl 5
---
---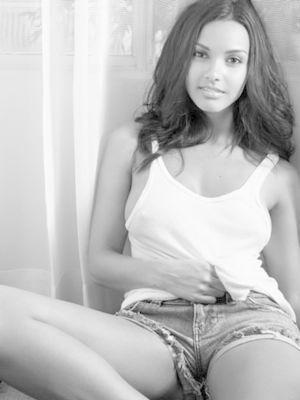 Childhood/Family Life:
Tatum was born into a very poor family. Her parents had hard times maintaining their jobs because of their constant drug and alcohol abuse. At all hours of the night they would be out partying and hardly ever paid any sort of attention to Tatum. At the young age of seven, Tatum was finally taken away from that horrible atmosphere and placed into a foster care system until she was nine. Tatum was finally adopted by a caring, young couple.
At first Tatum wasn't completely sure how to act around this couple so she tended to keep more to herself and stayed in her room. When she was signed into school, she seemed to lock herself up even more into her shell. Though it wasn't long until she started making friends. As the years went on she became one of the most popular girls in school, not only because of her looks but because of the personality that she carried along with her.
During her high school years she started picking up the habits that her biological parents started. She began doing drugs, drinking, partying at all hours of the night and even started sleeping around with a bunch of guys, most of whom she didn't even remember she had sex with. Marisol tries her best to make Tatum cut down on her partying but no matter how hard she tries it never works. Tatum enjoys her way of life and that is never going to change.
Though during one of the parties she happened to end up seducing Marisol's boyfriend and in the end slept with him. She tries her best to keep this fact to herself because she doesn't want it to ruin their friendship and she is very thankful her boyfriend acts as if he doesn't remember any of it. Though deep down she believes he knows much more than he seems to be letting on.
At the age of sixteen, Tatum was diagnosed with bipolar disorder. This causes her moods to change drastically and not at a normal rate. If she doesn't take her medication for it she can tend to become very overwhelming and dangerous. She also tends to be OCD about things. If something is in it's wrong place she has to put it away, if she sees a speck of dirt on the floor, she starts a cleaning rampage. Ever since she was a child she always seemed to be a very organized individual and honestly she had no idea what started it all.
---
---
Quirks//Habits//Oddities:
|| Dots her i's with a heart || Makes up random lies about unimportant things for no reason || Cannot drink anything with ice in it || When dining out, always tidies up the table and resets the condiments || Doesn't eat green things || Has several parts of his or her body that are double jointed and bend or flex in an unnatural or uncanny manner || Writes with left hand but does everything else right handed ||
Good personality traits:
|| Alert || Compassionate || Creative || Determined || Fearless || Listener || Practical || Self-confident || Spontaneous || Supportive || Planner || Organized || Independent || Flexible || Charismatic || Adaptable || Adventurous || Courageous || Friendly || Open Minded || Patient || Self Reliant ||
Bad personality traits:
|| Alcoholic || Addict || Arrogant || Audacious || Bigmouth || Blunt || Callous || Cruel || Cursed || Disloyal || Bipolar || Egotistical || Envious || Fierce || Flirtatious || Fools Lover || Hard || Hypocritical || Judgmental || Klutz || Liar || Lustful || Nosey || Smart Ass ||
Personality:
Tatum is a very self consumed kind of person. If there is any way to make something about her, it's bound to happen. The only person she cares the most for in this world is herself. Yes she does tend to be very conceited and cruel because of this, but honestly she doesn't care. She does all she can to keep her reputation upheld, even if it means knocking other people to their asses, making them feel as if they're unwanted to the world. It's very difficult for Tatum to keep friends because of the way she acts and treats people, but the ones she does have, she would do anything to protect them and keep them happy. They're the only ones who are really able to see the soft side of her, the side of her with her shield no longer up. Most times she doesn't notice she does anything wrong, so she believes that she never does.
Here lately she's been trying her best to change, but it's been very difficult to fall out of habit of being the way she has been her entire life. She'd apologize to people and go right back and do the same things she apologized for. Many people try their hardest to keep away from her, but she always tends to find ways to get their secrets and use them against everyone. She enjoys putting other people through hell, in her eyes it's very entertaining. Though she shows nothing more than a hard shell to everyone she comes into contact with, deep down she is a very sensitive, caring person. She just hates being looked at as weak. Nothing more than a big baby.
Greatest joys in life:
|| Money || Alcohol || Drugs || Sex || Other People's Misery || Animals || Kids ||
Greatest fears:
|| Being Alone || Thunderstorms || Losing her Reputation || The Apocalypse || Losing her best friends ||
Life philosophy:
"Live your life to the fullest. You never know when your last day will be."
---
---
❤Clothes
❤Music
❤Coffee
❤Partying
❤Sex
❤Girls
❤Boys
❤
✘ Being caught in a lie
✘ Being broke
✘ Not getting what she wants
✘ Math
✘ Abuse
✘ Cold Weather
✘ Thunderstorms
✘ Anything Green
---
---
Family:
Caroline Thames || Mother:
Tatum is very close to her mother.
Johnson Thames || Father:
Tatum isn't as close to her father as she would like to be. He always seems to have something to lecture her about and honestly it comes to be highly annoying.
Samarah Thames || Sister:
Tatum believes her sister is a very annoying person. Of course she loves her but she is always up her butt and trying to be in her business.
Josephine Lovell || Biological Mother:
Has nothing to do with her.
Hunter Lovell || Biological Father:
Has nothing to do with him.
Living with?:
Marisol Iglesias and Catalina Iglesias
Transportation:
Taxis
Home:
---
---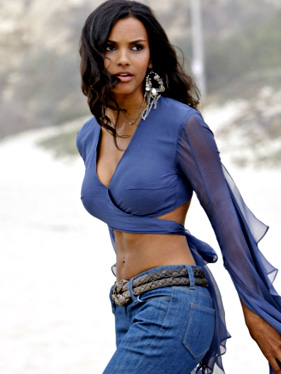 Build:
5'6" || 129 lbs. || Athletic
Hair Colour:
Chocolate Brown
Eye Colour:
Brown
Distinguishing Marks:
|| Bellybutton piercing || Earlobes || Nipples are pierced || Tongue is pierced ||
Style:
She has a very classical look to her. She wears tons of skirts, dresses, and shorts. All of her clothes need to form to her body unless she is wearing sweats. The only time she wears sweats is around her home, she would never be caught dead like that in public. Tatum usually wears heels with all of her outfits and in the winter a leather jacket. She has a purse that matches all of her outfits, so she never looks tacky. She is in love with jewelry so she wears jewelry everyday.