Name:
Jordan
''
Yes, it's a guy's name, so what?
''
Nickname:
''
Call me Rose, and I'll tear you to shreds.
''
Jordy, Jay, or Jordan
Age:
sixteen
''
Just turned sixteen a few months ago.
''
Sexuality:
Heterosexual
''
Well, aren't we getting a little too personal?
''
What are you:
Were wolf
''
Yeah, so you better not tick me, off, okay?
''
Were Wolf appearance:
Close up:
Far away: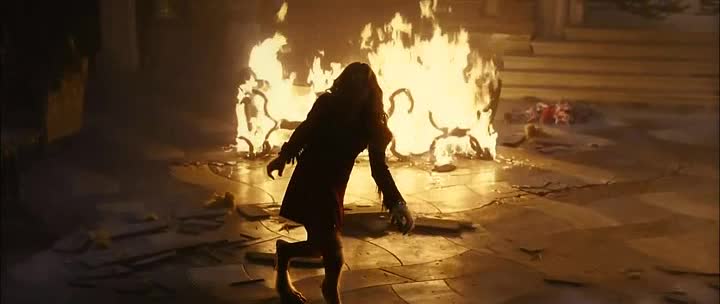 Human Appearance:
Eye Color:
A sparkly, light blue
''
My father says I have my mother's eyes....
''
Hair Color:
A beautiful, blonde, with some light brown highlights.
''
Just because I'm blonde doesn't mean I'm stupid. Got that?
''
Height:
''
I'm pretty freaking tall, mind you.
''
5' 11''
Weight:
''
Isn't this a little rude to know about?
''
134 lbs.
Personality:
''
I've been called many things, and being a snob isn't one of 'em.
''
Jordan is very friendly and open to people due to her being part wolf. She tends to sleep long hours into the morning and is very lazy. She's a very good liar and she's very good at encouraging people to do the wrong things, even though she's not trying to get them into trouble. She's very loyal, kind, sweet, and brave, just like a wolf. She does like to be by herself most of the time, she stays in her room and will read books or whatever when she has the time to relax. She's very obedient and will do whatever you tell her to do. She will never disobey or reject an order from her authority or whoever is in charge, all she wants to do is please people.
Strengths:
''
I'm pretty hard-core, if I do say so myself.
''
Jordan has strength, speed, heightened senses, such as scent, hearing, and night vision. She is a lot stronger than she looks, she's usually thought to be weak, but in a fight she's very strong and powerful. She has better stamina, endurance, speed and strength than the average human at her age. She's very smart, determined, brave, strong minded, and never gives up.
Power(s):
Jordan has the usual powers for her kind. Strength, speed, agility, stamina,
scent tracking, seeing in the dark, and super sensitive hearing.
Telepathy:
Jordan can read and talk to people through mind links.
The stronger the relationship she has with someone, the better she can communicate with them.
Shape shifting:
Jordan can shift between her human form and were wolf form at will.
She also shifts when she gets to angry for her to control herself.
Cabin #:
T.B.A
Likes:
+ Meat
+ the cold
+ The woods
+ Boys
+ her father
+ other wolves
+ free running
+ swimming
+ running
+ being accepted by others
Interests:
Jordan likes, sports, swimming, doing anything that has to do with sports, soccer, foot ball, basket ball,
rock climbing, climbing trees, and being with other wolves.
hobbies:
Jordan doesn't have many hobbies. The only few things she would count, would be either playing basket ball,
soccer, or reading.
Dislikes:
x Racists
x bimbos
x jerks
x stereotipical people
x wimps
x Vampires
x being forgotten
x being rejected
x fire
x useless fighting
x bullying
x alcohol
Crush:
T.B.A
''
Love? Well, only if someone can......or will catch my eye.
''
Enemies:
T.B.A
''
Everyone has at least one......or in my case more.
''
History/Bio:
''
I don't like to talk about it, but.......if you insist.
''
Jordan was born to a pretty good family. Her mother was human, but her father was a wolf. Jordan was the only child in her family, but she was the youngest
child in her pack. Jordan grew up with father mostly, her mother always had to do her human duties and leave her daughter. Jordan doesn't remember her mother much, since she passed away when Jordan was only five.
Jordan was trained from the age of five, up till only a few months ago to be a killer. Her father and pack trained her to be the best, and she met their expectations. She could out run even the fastest of her pack, beat the second strongest male in her pack to an arm wrestling contest, and climb a tree in 0.9 seconds. Jordan never seemed to dissapoint her pack in any way, but for some reason, her father just took her to Camp Keystone and never came back. Jordan didn't know why, she didn't do anything that she knew of.
Even though her father and pack just abandoned her like she was a piece of trash, Jordan still loves them and is waiting for them to return. Is her pack and father dead, or did they just leave her there for her own good? This is Jordan's very first year at Camp Keystone, will she fit in or will she just have to deal
with the other creatures?
Other:
Jordan has her
pack's marking
on her right shoulder blade. And she also has a black, cresent moon and star tatoo on her left wrist, which is another marking of her wolf pack.
Extra:
The number that was missing in the Rules is, 3.