OOC Description and Rules
╔═════════════════════════════════════════════════════════════════════════════════════════
"How do I put this simply? Uuh... the latest team fell. In fact our many opponents dropped us off like flies to be frank. It were a bit of a blood bath. But as they say, life goes on or in this instance, abilities. and now your powers have surged and you have a great big bullseye on your back. Now, personally, I'd rather not see another gifted die. However, if you think you'll do without training or a team, be my guest.
We're all being hunted for our abilities, by the government and dreadiers alike for the apparent threat we pose on the world. We might as well learn to stick together and keep each other alive. You're the last generation. You see, we have a certain empathetic tie to each other where if one dies we all feel it and weaken. So! Let's try avoid death shall we and rush past the teen/young adult drama!"
═════════════════════════════════════════════════════════════════════════════════════════╝
CHARACTERS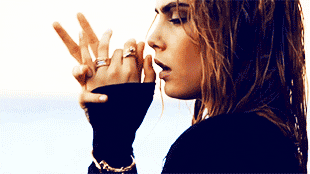 The Look-Out
Charlotte Laghatus | 19 | Mind Reading | FC: Cara Delevingne
TAKEN
The Sly
Matt Jenkins | 21 | Teleporting | FC: Andrew Garfield
TAKEN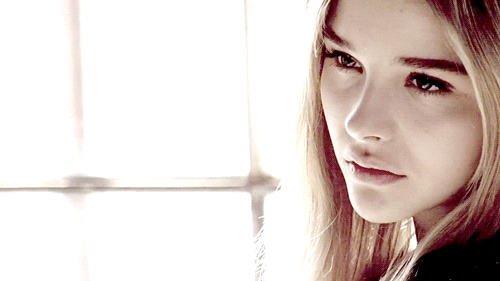 The Transformer
Name | Age | Shape-Shift | FC: Chloe Moretz
The Telekinetic
Name | Age | Telekinesis | FC: Jared Padalecki
The Daughter
Name| Age | Mind Control | FC:Hilly Hindi
The Brains
Name | Age | Superior IQ & Blockage/Shield Powers | FC: Dylan O'Brien
---
The Healer
Name | Age | Healing | FC: Melissa Benoist
The Lightning
Name | Age | Electricity | FC:Taylor Lautner
The Ice
Thea Frost | 18 | Cryokinesis | FC:Dakota Fanning
TAKEN
The Destructive
Riley Mendoze | 22 | Geokinesis | FC:D-Pryde
TAKEN
The Hot
Raven Hale | 25 | Pyrokinesis | FC: Katie Cassidy
TAKEN
---
The Muscles
Cassandra Delaney | 18 | Super Strength | FC: Sophie Turner
TAKEN
The Speed
Name | Age | Super Speed | FC: Zac Efron
╔═════════════════════════════════════════════════════════════════════════════════════════
"Forgive my companion. I do believe the loss has taken a deeper toll on us than we'd like to admit. There a few things you should know.
1) Though we are all alike, there a 'more alike' figures among you. We have 3 categories your power can slip into; Manipulators, Supers and Elementals.
The Manipulators Are those that defy logic. Their power comes from their mind and they are talented in manipulating objects and minds.
The Elementals Focus on the elements of the world. They're the kind that manipulate fire and conjure lightning.
The Supers Who we all know. They possess the iconic enhanced abilities that super heroes have. Though there are fewer of them.
If we learn to harness our abilities individually, we can expand and learn to move as a unit. You'll see how each power plays a part and compliment each other. Darren there is a Super with his enhanced endurance and pain tolerance. Truly, he is something like a man of steel. I, am a manipulator, granted the power to induce illusions which will come in handy for your training.
2) Valksins & Dreadiers are vile creatures. There is no befriending them. Their very first instinct is to kill though they may rather rip us to shreds. They are our truest foes that have banned together to eliminate us.
3)Laziness will not be tolerated. Your new team depends on you to keep active and carry your weight.
4)If you don't like the way you look, you can change it. Though, I must say, you're all quite varying and show your personality and power as is.
5)It would help us greatly if you were fluent in English and passionate about it. "
═════════════════════════════════════════════════════════════════════════════════════════╝
Taking place in...
6 posts here • Page 1 of 1
6 posts here • Page 1 of 1
Arcs are bundles of posts that you can organize on your own. They're useful for telling a story that might span long periods of time or space.
There are no arcs in this roleplay.
There are no quests in this roleplay.
Here's the current leaderboard.
There are no groups in this roleplay!
Welcome home, Promethean. Here, you can manage your universe.
Arcs are bundles of posts from any location, allowing you to easily capture sub-plots which might be spread out across multiple locations.
You can create Quests with various rewards, encouraging your players to engage with specific plot lines.
Settings are the backdrop for the characters in your universe, giving meaning and context to their existence. By creating a number of well-written locations, you can organize your universe into areas and regions.
Navigation
While not required, locations can be organized onto a map. More information soon!
There are no groups in this roleplay!
By creating Collectibles, you can reward your players with unique items that accentuate their character sheets.
Once an Item has been created, it can be spawned in the IC using /spawn Item Name (case-sensitive, as usual) — this can be followed with /take Item Name to retrieve the item into the current character's inventory.
Give your Universe life by adding a Mob, which are auto-replenishing NPCs your players can interact with. Useful for some quick hack-and-slash fun!
Mobs can be automated spawns, like rats and bats, or full-on NPCs complete with conversation menus. Use them to enhance your player experience!
Current Mobs
No mobs have been created yet.
Locations where Mobs and Items might appear.
You can schedule events for your players to create notifications and schedule times for everyone to plan around.
Add and remove other people from your Universe.
The Forge
Use your INK to craft new artifacts in The New Team. Once created, Items cannot be changed, but they can be bought and sold in the marketplace.
Notable Items
No items have been created yet!
The Market
Buy, sell, and even craft your own items in this universe.
Market Data

Market conditions are unknown. Use caution when trading.

Quick Buy (Items Most Recently Listed for Sale)
None
Discussions
Topics

Replies
Views

Last post
Most recent OOC posts in The New Team
There have been no posts in the OOC topic for this roleplay!