"I believe offense can be the best defense"
---
---
Name
"It's Proffessor Le'Dai or Dai to most of you."
Sasha Corvin Le'Dai

Blood
"You dare even ask?"
Pureblood


House/Class
"The only house that embrace the darkness everybody has. And the most fitting subject for it."
Slytherin/ Defense Against the Dark Arts


Age
"Now it is rude to ask a lady's age"
28


Orientation
"I believe straight but not narrow comes into effect."
Heterosexual

Ethnicity
English
Hair Color:
Raven Black

Eye Color:
Piercing Blue

Height:


Significant Featurette:
Snake ring
---
---
| INTENSE | DETERMINED | LOYAL | PASSIONATE | HARD-HEADED |
"Perhaps it would be less complex to ask what I am not."
Sasha is many things. Then again who isn't when faced with the right scenarios. But she is particularly odd. She has a dash of sweetness and a dash of spice and though she has appeared to let the spice overrule her, those existing good traits live on. They are just expressed in her own way to mostly the students under her house.
Sasha is beyond bias to students and houses, it's that she feels her house is obligation and in need of refreshing leadership.

Her eyes can seem as cold as the winter, but then again filled with fragile innocence.


Hobbies
      
Habits
     
Likes/Loves
Excelling
Determination
Defense Against the Dark Arts
Snakes
Truths
Dislikes/Hates
Attempt deceivers
Drama queens and kings
Strengths
Weaknesses
Impulses


Professor Troy Downmen







---
---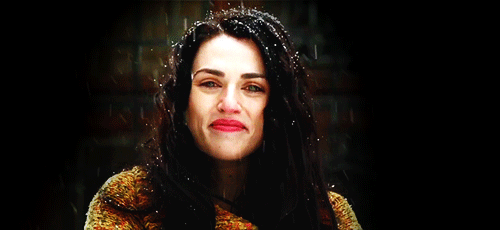 History:
"What is there to say behind these innocent blue eyes? Many buried secrets. But I have no shame. And I have excelled."
Sasha was placed in Slytherin without hesitation. And though she predicted it, she couldn't pin point what screamed Slytherin about her so strongly that the hat had barely been placed on her head before announcing it. She thought herself bright, brave, and she liked the trait of loyalty and then she found it; her cunning. Nothing would stop her from what she wanted. She wasn't spoiled by her parents, she spoiled herself.
She withheld a dangerous desire to be the best at everything which took far too long to discover it was impossible.

Later in her schooling years, a new danger occurred. She thought it love.
---
---
MISC



Face claim:
Katie Mcgrath

Wand:

Pet:

Hex dialogue:#CC0099
"We delude ourselves far too often"