[color=#YOUR HEX CODE]

Brady Ewan McCaffery[/color]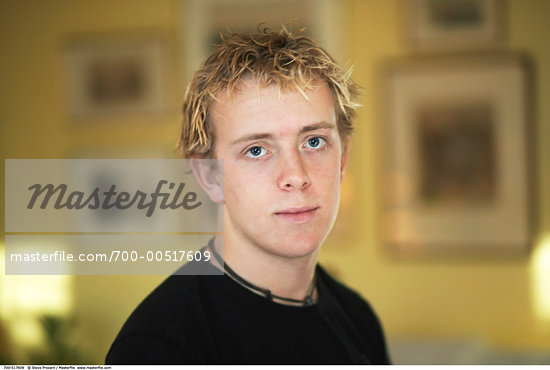 Gender
Male
Age
18
Appearance
Brady thinks he is all that. So his appearance, in his mind is perfect. A perfect mop of dirty blonde hair, perfect blue eyes. Perfect white teeth, perfect shaped head. Sexy. All of this is in his head, at least. In reality, his head is a little on the small and oval side, his eyes are probably a little too close together and his teeth have fillings in the back from when he was younger. He stands at 6'1 (and according to him this makes his height perfect for been all masculine and dominant in the world) He works out a lot, taking pride in his physic but he isn't one of those overly muscled guys. He is aiming to be, though, because then, that'll add to his image of perfection.
Clothes wise, he wears only top brand gear. No charity shops, no second hand stuff. Just brand new, branded stuff. Most of his clothes come from Abercombie and Fitch and his usual style is wearing a shirt with a wifebeater underneath with some jeans and runners of some description (never tatty). He has 1001 clothes and runners for that fact, believing that he has something for every occasion.
Personality
Brady likes to think he's a hit with the ladies. He's narcissistic, arrogant and down right cocky. He believes that he's God's gift to the world and that everyone should be grateful if he makes contact with them. This portrays him as a jerk. And honestly, Brady kinda is. There is no two ways to say it. Most people have good and bad sides to their personality, Brady's good traits? Hardworking and determined? Brady loves a challenge whether it be something physical, or a girl simply saying no to his bed.
One good trait that Brady does have is that he is extremely protective and loyal to his family. He'd do anything, including die for them. No one messes with his family and maybe there he shows his softer side. He's definitely not a jerk to his younger brothers and sisters. And he is respective of his parents and elders.
Maybe somewhere he does have a heart and a soft side. He just has to find it.
History
Brady has had an easy life. He was born into a wealthy family on Friday 13th March. As the oldest, he is in line to his father's wealth technology empire. Brady grew up spoilt, having anything he wanted as a child and at 7, he became the older brother to Elijah and Eloise, his twin brother and sister, and then when he was 13 became another older brother to Francesca "Frankie" McCaffery. Lastly, at 15, his youngest brother Conner was born. His big family is very close and have been brought up correctly. None of that wild shit is allowed. Grades are to be high, respect is to be given and manners are expected at all times.
Having to be so well-behaved at home made Brady decide that he wanted a different image portrayed of him at school and as a teenager, decided that he wanted to be in the cool kids gang. Despite his player attitude towards girls and his smart mouth/attitude, he gets good grades and is on a good track with his education. He is hoping that he can get into a good law school one day. Despite school being good, his parents are disappointed in the way he is starting to behave outside of school. Since 15, he's normally got a different girl hanging on his arm each week, and he's been sneaking out to more parties. Though he's not doing any drugs, he did come home twice, drunk, underage. Which is unacceptable in the McCaffery household.
Since then, Brady has pulled in the line, trying to appear as a role model for the younger McCaffery's. It's why he moved out at 17 into his own apartment to appear responsible. It also meant that he could have a social life away from his parents. They pay for everything on his apartment though, and so he's actually dodging most responsibilities. He thinks his parents aren't aware of anything, but they know. They have their ways, and they know that Brady's attitude outside of home is getting worse.
In the last few weeks they've threatened to pull all funding that they give him, hoping that he'll change his ways like they want him too. That's why, when he wakes up in The Observatory, he thinks that his parents have sent him to some sort of behavioural rehab.
Skills
Dating
Sex
Girls
Computers
Football
Phobias
Deep water (though he'd never admit this)
Losing his family - this is by far his worst fear. Though he doesn't show how much they actually mean to him, they do mean a lot, a hell of a lot.
Likes
Pizza
Cheesecake
Football
Women
Sex
Ice Hockey
Red Hot Chilli Peppers
Running
Dislikes
Carrots
Nerds
Smart asses (slightly hypocritical as he can be one)
Romantic comedies
Britney Spears songs
Goals
Become a lawyer
Lead the ultimate playboy life
Have more money than he already has
What they think of how their lives have been
Though he won#t say this out aloud to anyone, he's actually pretty disappointed inside with how he's become. His parents wanted more from him and he knows that he's disappointed them. This disappointment fuels him to continue his arrogant lifestyle because he's doing what he's expected to do - not change. They don't believe he can change. At the same time though, he knows that he can't stop being a role model for his siblings and therefore continues with the double persona for them, letting them believe that he's great. Deep down, he wants to change things. He wants to make the family proud of him for once, but doesn't exactly know how to change or even if he wants to become what his parents want him to become.
Other Important Details
Brady has OCD. It's not severe, but he does like his stuff organised in patterns. He likes even numbers and hates anything odd, with the exception of the number five or anything going into the number of five. His bedroom is always arranged in organised patterns.