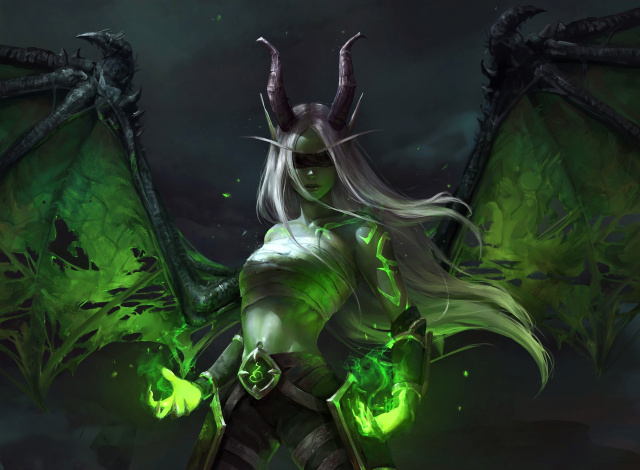 Name:
Poison
Age:
3072
Gender:
female
Species:
Corrupted Dryad
Height & Weight:
6 foot tall 150ish lb
Profession:
Protector of the Wildlands
Additional Details:
As a Dryad she has the power to control plants and animals. She can also detect nearby animals and hybrids.
Personality:
Poison was once a sweet and innocent forest spirit... Sometimes she still is. As the nature she was part of changed so did she. She has become dark and bitter. The joy and peace she once brought now is often fear and wrath. She is something that was once calm and gentle... but now twisted and dark. Despite this she can be quite the friend and ally if you get her trust.
Likes & Dislikes:
+ Likes - Nature, animals, people that respect nature
- Dislikes - Axes, Lumberjacks, fire, arsonists, people that don't respect nature, being called a Demon
Strengths:
Super Strength
Quick healing
Nature Magic
Poison Magic
Flight
Flaws:
Demonic Looks tend to make a bad first impression...
Quick Temper
Weakness to fire
Fear of fire
Slow to make friends
can't see with eyes
Mutation:
Poison once looked much like an elf with birdlike wings. But when nature changed so did she. Her wings took on a demonic look She grew horns. her skin paled and glowing marks formed upon her body. It made her eyes blind
Mutation Abilities:
Her powers are a corruption of what she once had. Now her summoned plants and animals spew toxins and her power to heal others was replace with the power to poison others. She has a power known as aura sight that while blind she can still make out the aura of any living thing giving her a rough shape of it.
Brief History:
Poison was once an peaceful happy dryad named Alina. She lived in harmony with nature and the world around her. She was happy, carefree and full of life and joy... But all that changed the day the rest of nature did now she is a twisted mutation of what she once was. A dark protector of these new wildlands.