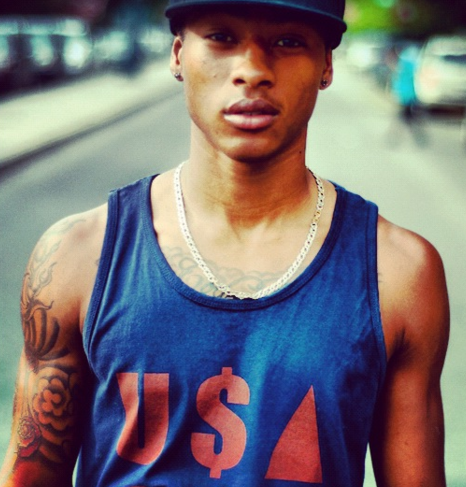 MALIK WASHINGTON
Age:
18
Birth Date:
November 2nd
Role:
His chances of a high school diploma were jeopardized before he could even get to his junior year, so instead of looking for a city job, he ventured other opportunities in order to survive. One of which is going to an underground fight club, where money is gambled and earned by doing what he does best: Kickboxing, and some street fighting skills along the way. Any way to get himself out of this dump, even though he's aware that his road is going to be a long way. Also rich men should be careful about flaunting their nice things, as he'll kick their ass and mug their things as well. In the group, he isn't the leader, but he is more of a bodyguard, alongside Izzie.
Gender:
Male
Any scars, tattoos, etc?:
Besides what can be seen in the picture, Malik has a tribal scorpion on the back of his right shoulder, to symbolize his astrological sign (Scorpio). On his right arm is also a Jasmine flower, representing his on and off girlfriend. He has a few scars on his knuckles from his moments at the fight club.
Physical Appearance:
His 5'11" height surprisingly doesn't make him the tallest in group, but he's still intimidating nonetheless. His frame is slightly narrow, but built with muscle, especially his abdominal area. His arms and legs are his strong suits, spending so much time using them. His smooth skin is coffee brown, while the sight of body hair ranges from his legs, his arms, and "other" places. His chest, stomach, and back are slightly hairy, while the only sign of facial hair is the small patch on his chin. His head appears to be wider than average, but normal in depth. His lips are full and smooth, while his eyes are an intense dark brown, which appear black from afar. His unkempt ebony hair forms small curls on its own when left alone, forming a small afro. He makes sure to cut it whenever he has the money. His attire is street and rugged, not giving a damn about fancy clothing. Baggy jeans and tanktops are his ordinary casual get-ups. One thing he keeps to his heart is his gold chain necklace, given to him as a gift from his mother.
CODE OF NERDYNESS:
Awwe, he mad bro.