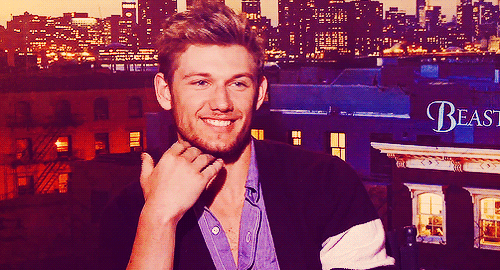 Role:
Morgan la Fey
Name:
Aiden Harper
Appearance:
Aiden's body has been shaped by his two favourite hobbies: surfing and martial arts. Tanned, muscled, and well-toned, he is very confident and comfortable in his own skin, walking with a sense of ease and litheness. He has deep, expressive green eyes, and prefers to keep his golden brown hair cut short. Though when he does let it grow out, it turns a lighter blonde, the wavy locks furthering his 'surfer dude' look.
Age:
18
Hometown:
Sydney, Australia
Occupation:
Student, Ambrose University
Sexuality:
Straight
Personality:
Aiden is one of those friendly, cheerful people that's automatically best buddies with everyone. Warm, funny and confident, he can also be surprisingly deep and personal. He's never had a problem with girls or friends, and connects with all sorts of different people. He's always got a warm smile, a mischievous twinkle in the eye, and a shoulder to cry on. Despite the intimacy that he tends to create with people, there are very few people he truly feels close to himself. Even if he were hurting, only a select few would ever see past the smile.
Opinions of others:
Arianna Trescott:
History:
Aiden grew up in Australia, living near Sydney. Smart, sporty, friendly, he was always a confident, popular kid. He got into surfing, music, footy (rugby), basketball, acting, martial arts, public speaking, community service projects, schoolwork, and was one of those people that seemed to excel at everything. He had a happy, supportive family at home, a large network of friends, and did pretty well with the girls. Life was perfect.
Even more perfect was Lory Beckett. Best friends since they were babies, they started dating halfway through 15. He was her first boyfriend, she was his fourth girlfriend. Surprisingly he was the one that was nervous as hell. Where the other girls only lasted a few months at most, Lory and Aiden were together for more than two years. Everyone said they were the perfect couple. But, naturally, nothing perfect can ever last. Lori started to get sick. It was little things at first, regular headaches, feeling tired and weak. But it got worse. She started coughing up blood and getting black outs, she became too fatigued to walk for long periods of time, and started experiencing intense pain throughout her body. The doctors were baffled. They had no idea what was wrong with her. All anyone knew was that she was slowly getting very, very sick. Throughout it, she and Aiden were inseparable. He was with her all the time, comforting her, reassuring her that it was all alright, and she'd be fine, and they'd get right out of here and be back to the lives they had planned. But Lori knew that wasn't happening. She knew she wasn't getting better. She made him promise that he'd move on, that he wouldn't give up. She said it was alright that she wouldn't get to live her life, and that it just meant Aiden would have to live his for both of them. They still studied together, still played guitar and sang together, did whatever they loved to do that she still could. Aiden spent most of that last month in the hospital room, even sleeping there with Lori. They'd both lie back, and she'd rest her head on his chest, and they'd just talk and talk and talk, until they fell asleep. They never ran out of things to talk about. But one day, Lori just didn't wake up.
Aiden did what he did best. What he promised Lori he'd do. He went back to school. He aced the exams. He got a full-scholarship to Ambrose University. He smiled, and laughed, and talked, and acted as if nothing was wrong. One day Connor, a friend of Lori's, called him out on it. He went on about how disgusting it was that Lori had died, and here was Aiden, partying it up as if he had never even cared to begin wi-
He didn't get any further than that. Aiden lost it. He damn near killed the guy. After that it was so much harder to just pretend it was alright. He saw Lori everywhere. All her friends, her favourite places, things she'd say or do, anything. As soon as he could, Aiden was out of there, off to New York City, to move on.
He's enjoying New York. Obviously he's never going to forget Lori, but he's able to keep living without her, and to move on.
Aiden and Lori