---
---
---
---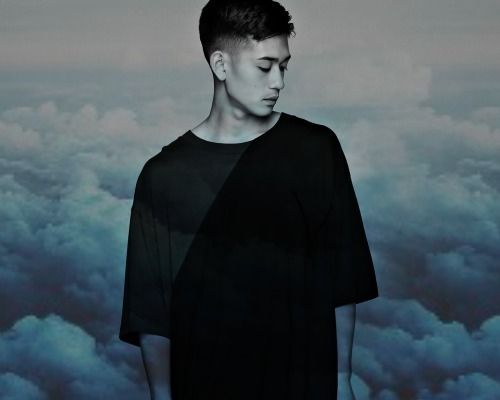 [ Rebellion (Lies) | Arcade Fire || Nowhere Man | The Beatles || Bad Kids | Lady GaGa. ]
---
---
one must be cunning and wicked in this world.
[ leo tolstoy ]
---
---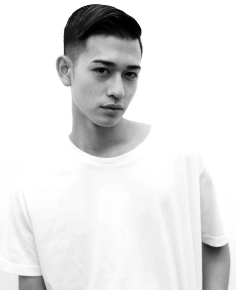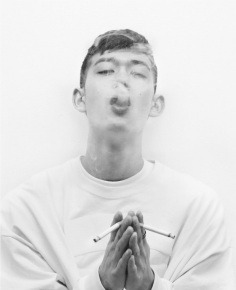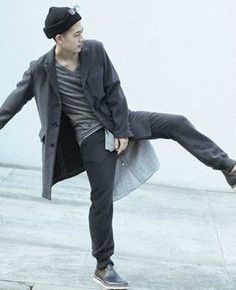 ■
■
■
■
■
■
■
■
■
■
■
■
■
■
■
■
■
■
■
■
■

■
■
■
■
■
■
■
■
■
■
■
■
■
■
■
■
■
■
■
■
■
FULL NAME
Bodhi Maksim Volkov.
[boh-dee]
NICKNAME/S
Bo || used only by his mother.
AGE
Seventeen || 7th November.
SCHOOL YEAR
6th.
HOUSE
Draconis.
BLOOD STATUS
Pureblood.
NATIONALITY
Russian of Japanese descent.
SEXUALITY
Demisexual || Biromantic.
DIALOGUE COLOUR
Dialogue:
#4B758C
|| Thoughts:
#344B56
---
---
behind every smile there is a cunning face.
[ r. gayan priyankara ]
---
---
■
■
■
■
■
■
■
■
■
■
■
■
■
■
■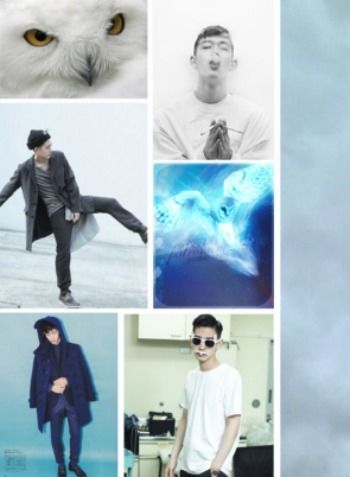 FAMILIAR
Astryd
|| Screech Owl.
'divine strength'
WAND
11" hawthorne wood, doxy wing core, sturdy.
[ a stubborn wand, harnessing incredible abilities within the dark arts ]
PATRONUS
Owl
|| Astryd has been in the Volkov family for years and Bodhi grew up with the proud screech owl. Due to this, the two have formed an extraordinarily strong bond and as Bodhi adores Astryd so very much, when he was finally able to cast his patronus, he found that it had become almost a complete copy of his familiar.
EXTRA-CURRICULAR
Potions club
|| While Bodhi may not be a big fan of the potions teacher [teachers should be strict and stern in his eyes], there's no denying that he's a natural when it comes to potion making. Due to his perceptive eyes and steady hand Bodhi knows exactly the amount of ingredients certain potions need and can easily tell if they're about to go wrong.
Fox club
|| Without Bodhi's extraordinary talent for potions, Professor Fox [the Fox club leader] may never have noticed the slightly withdrawn boy. However, the Professor learnt of his talent through potions teacher Professor Nathan, who mentioned in passing how great Bodhi could be if he would only stop 'trying to be someone he's not' and fighting against people who try to help him. Of course Professor Fox then
had
to add this peculiar student to his collection of bright witches and wizards.
---
---
i should no longer define myself as the son of a father who couldn't or hasn't or wouldn't or wasn't.
[ cameron conaway ]
---
---
■
■
■
■
■
■
■
■
■
■
■
■
■
■
■
■
■
■
■
■
PERSONALITY
[ misunderstood, bitter, intelligent, cunning, meticulous, good ]

Bodhi has an incredibly conflicting personality. While he knows that he must follow in his fathers footsteps and become the coldhearted dark wizard that Ruslan is, deep down Bodhi longs for nothing more than to break away from his overbearing family and finally become the person that he wants to be, instead of being forced into a mould that he simply does not fit, by his father.

Years after years of training as his fathers protégé has turned what was good in Bodhi, towards darkness. He's learnt to become cunning and vicious - Making him likely to lash out at people who he disapproves of [i.e. Muggle born Witches & Wizards]. And due to him being forced to become this cruel, elitist wizard that he would never have become organically - Bodhi has turned bitter. He has had no one with whom to speak about his languish, and so kept all this emotion balled up inside him, only letting it out when he lashes out at others.

Bodhi needs and craves authority, which is partially why he excels so much in schoolwork. Never being given his own voice at home has taken its toll on the young man, and now Bodhi doesn't even recognise himself anymore. No longer the kind, thoughtful - if slightly reserved - child that he used to be, Bodhi has become lost without his fathers 'guidance' and rules.

Despite the bitter darkness Bodhi may exude, he isn't and never will be completely bad. No matter how hard his father may try, Bodhi will always remain good at heart. While many will just take him at face value, brushing Bodhi off as 'another bad Wizard from Draconis', destined for nothing more than a life sentence in Azkaban, hopefully a few patient and diligent Witches and Wizards will begin to see that what lies inside Bodhi is actually a good, if slightly broken, heart.
---
---
all cruelty springs from weakness.
[ seneca ]
---
---
■
■
■
■
■
■
■
■
■
■
■
■
■
■
■
■
■
■
■
■
■
■
■
■
■
■
■
■
■
■
■
■
■
■
LIKES
✤ Potions ✤ Rainstorms ✤ Wrock [ Wizard Rock ] ✤ School ✤ Being In Draconis ✤ Quiet ✤ Quidditch [ Watching, Not Playing ] ✤ Winning ✤ Loyalty ✤ His Mother & Sister ✤
DISLIKES
✤ Muggle Studies ✤ Being Put On The Spot ✤ Muggle Born Witches And Wizards ✤ Home ✤ Being Mocked ✤ Ruslan Volkov [ His Father ] ✤ Loud Noises ✤ People That Are Too Cheerful & Happy ✤
QUIRKS | HABITS
✤ Cracks His Knuckles When Nervous ✤ Bites His Lip Lightly When Lying ✤ Whistles To Himself When Walking Alone ✤ Cracks His Neck When Tired/Stressed ✤ Taps His Fingers Against The Table When Waiting For Something ✤
TALENTS | STRENGTHS
✤
Potions
|| As mentioned earlier, Bodhi has a natural knack for all things potion making. He's top of the class.
✤
Leading
|| When Bodhi is away from home and therefore away from his father, he becomes much more charismatic and can be quite intimidating, using the same tactics his father does to intimidate him, Bodhi can easily get people to follow him.
✤
Arguing
|| You do not want to come up against Bodhi in a debate because he will break you. He will get into your head and psychologically break you down until you're a sobbing mess on the floor.
✤
Lying
|| Playing up to the stereotype that everyone in Draconis is cunning, slippery liars, Bodhi has found that due to his charm and charisma, he is quite easily able to lie about pretty much anything and get away with it - At school. At home is a very different story and Bodhi wouldn't even dream of trying to lie to his father or uncles, the Volkov brothers can smell a rat a mile off.
FLAWS | WEAKNESSES
✤
Herbology
|| One of the only subjects Bodhi doesn't actually excel at, and it annoys him to no end. However, instead of just admitting that maybe, it's just not his thing, Bodhi acts as though the class is beneath him - acting as if he can't be bothered to even try in class and so that's why he's failing.
✤
Romance
|| Bodhi may occasionally be charming but that doesn't mean he can flirt in the slightest. Flirting confuses and slightly scares Bodhi, and chances are if you flirt with him, he won't realise anyway.
✤
Intimidating
|| Even when he doesn't mean to be Bodhi can be unintentionally frightening. Perhaps it's his moody resting face or the fact that he's a Volkov and could set his whole unforgivable curse using, dark mark stained family on his enemies.
✤
Sore Loser
|| Bodhi
loves
winning, probably because he's never allowed to at home or risks the chance of being attacked by one of his own family members. It's also why he loves to watch Quidditch so much - despite being not a very good player - Bodhi loves the rush you get from winning.
FEARS
✤
His Father
| An understandable fear, considering his father is a thug. But it goes much further than just being afraid of what his father does. Bodhi's also afraid he's going to end up like him, which is something he never wants to happen, despite his father being adamant on adopting him into the family business.
✤
Never Becoming His Own Person
| Despite not wanting to disappoint his father, Bodhi doesn't want to follow in his footsteps. He wants to finally be able to be himself but so long as he shares the Volkov name, that will never happen.
---
---
memories demand attention, and these memories will have teeth.
[ c. kennedy ]
---
---
■
■
■
■
■
■
■
■
■
■
■
■
■
■
■
■
■
■
■
■
■
■
■
■
■
■
■
■
FAMILY
Ruslan Volkov
|| Father || Fifty || Wizard || Living.
Ren Volkov
|| Mother || Forty-One || Witch || Living.
Miki Volkov
|| Sister || Fifteen || Squib || Living.
The Volkov's are in infamous family, known for their frequent utilisation of unforgivable curses and ties within the dwindling Death Eater community. Lead by the trio of eldest brothers - Ruslan, Vadik and Kazimir, the Volkov brothers are viewed as some of the most merciless, unemotional, dark wizards of their time. Rumours have surfaced claiming the family has strong connections within the Russian Mafia, and even that Vladimir Volkov [A distant relation of Bodhi's], started the Russian Mafia in the 1700s. The majority of Volkov's attended school at the Durmstrang Institute, a school that does not admit muggle-borns. Ruslan Volkov is one of the first members to ever marry outside of the family [many cousins/second-cousins marry to keep the bloodline 'pure']. Multiple Volkov's escaped Azkaban along with other Death Eaters to join Voldemort in the Second Wizarding War.
HISTORY
Ruslan Volkov was always meant to marry his cousin, Anastasia Volkov; the pair had been engaged since infancy. However, when Ruslan met Ren, he fell deeply in love. So in love that he broke off his engagement - much to his family's horror - and proposed to Ren. Of course, she was hesitant at first, knowing all the stories about the Volkov's. There wasn't anyone in Russia that didn't know the stories. But eventually, Ren gave into her emotions, she too had fallen head over heels for Ruslan. Ren was the one person who could make Ruslan smile, she brought out emotions in him that weren't anger or frustration but quite the opposite - she brought him joy. Something that people believed a Volkov could never feel.

Ren become Mrs. Volkov within the year and she was seemingly happy, despite often being given the cold shoulder by her new in-laws, especially from Anastasia. That all changed when she became pregnant though. Despite the Volkov's not warming up to this intruder into their tight-knit family, they could never shun a new Volkov. And soon baby Bodhi was born, a cause of celebration within the family as they hadn't been blessed with a baby boy for quite some time.

Growing up in a household surrounded by dark magic and brutality definitely took its toll on young Bodhi. While as a child he may of had his mother to dote on him and show him the affection his father never could, as Bodhi grew up, he was forced away from the loving arms of his mother and into the 'family business'. Life got especially tough when Miki, his baby sister, was born - A squib in the Volkov family, that was unheard of. The Volkov's were not only some of the darkest wizards and witches, but also some of the most talented and so to have a squib in the family was look on as a disgrace. Many Volkov's blamed it on Ruslan marrying outside the family and therefore messing with the gene pool.

Everyone expected Bodhi to attend the Durmstrang Institute but Ren refused to send her son to a school with such a dark reputation. Of course, it wasn't the first time a Volkov went to another school, but that doesn't mean it wasn't a rarity. Had Bodhi ended up at Durmstrang, there's no doubt that he would have come out exactly like his father and uncles - at least at Orion he stands a chance of becoming his own person. Despite him being sorted into Draconis, which was expected of a Volkov, Bodhi will always be thankful to his mother for not sending him away to Durmstrang.
---
---
man is the cruelest animal.
[ friedrich nietzsche ]
---
---