---
---
---
---
[ Give Me A Try | The Wombats || Junk Of The Heart [ Happy ] | The Kooks || Peach | The Front Bottoms ]
---
---
live to the point of tears.
[ albert camus ]
---
---
▐
▐
▐
▐
▐
▐
▐
▐
▐
▐
▐
▐
▐
▐
▐
▐
▐
▐
▐
▐
▐
▐
▐
▐
▐
▐
▐
▐
▐
▐
▐
▐
▐
▐
▐
▐
▐
▐
▐
▐
FULL NAME
Leia Maeve Delaney.
[ lay-uh ]
NICKNAME/S
Lei || used often & affectionately by friends and family.
Princess Leia || used jokingly by Muggleborn friends in reference to the
Star Wars
character [also used to confuse oblivious purebloods].
AGE
Seventeen || 25th April.
SCHOOL YEAR
7th.
HOUSE
Pegasi.
BLOOD STATUS
Half-blood.
NATIONALITY
Northern Irish.
SEXUALITY
Bisexual || Homo-romantic.
DIALOGUE COLOUR
Dialogue:
#89B69B
Thoughts:
#766B7C
---
---
there is no pleasure in having nothing to do ; the fun is having lots to do and not doing it.
[ andrew jackson ]
---
---
▐
▐
▐
▐
▐
▐
▐
▐
▐
▐
▐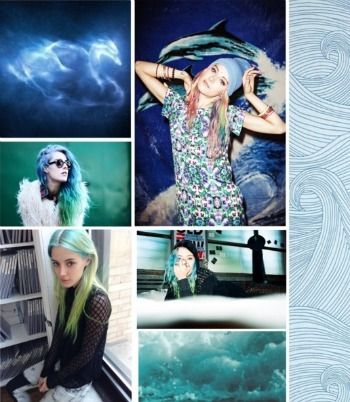 FAMILIAR
Blu
|| Siamese Cat.
WAND
10" willow wood, unicorn hair core, slightly springy.
[ a simple wand, perfect for herbology ]
PATRONUS
Swan
|| Having her patronus turn out to be a swan was a bit of a shock for Leia. She expected a fun creature not a self-involved bird like a swan. However, it's fitting for the selfish and careless side of Leia that people often don't expect due to her pretty exterior.
EXTRA-CURRICULAR
Magical Creatures Club
|| Honestly, Leia's only really part of the club because she wanted to see cute animals - and she hasn't been let down so far.
Herbology Club
|| There isn't a subject Leia loves more than Herbology, so when she was approached and asked to join the Herbology club she squealed, bear-hugged the recruiter and joined straight away.
Nap Club
|| There's a club where literally all you do is sleep and you think Leia's not going to join it? You must be mad.
---
---
beauty is whatever gives joy.
[ edna st. vincent millay ]
---
---
▐
▐
▐
▐
▐
▐
▐
▐
▐
▐
▐
▐
▐
▐
▐
▐
▐
▐
▐
▐
PERSONALITY
[ outgoing, cheerful, dreamer, impulsive, flirtatious, careless, selfish ]
Leia's in-your-face bright hair is a reminiscent of her bold personality. As soon as you see her you know - or assume to know - what she's like; outgoing, over-the-top, cheerful, and you would be right. Leia is all of those things. She
loves
being surrounded by friend and being able to make people laugh. But that's only going skin deep. Outwardly Leia is the most joyful and impulsive girl you could ever hope to meet. She'll go wherever the wind takes her, never liking to stay the same. Change is a good thing, in her eyes at least. If she's not constantly changing things, Leia feels as though she's not doing anything. Things are pointless if they're always the same.
Paying little mind to the wants and needs of others, Leia is often unintentionally selfish. She enjoys doing what she wants and believes that's completely fair - the word compromise isn't within her vocabulary. Many have said Leia would have been better suited to Phoenicis but just because Leia may be far less selfless than her fellow Pegasi, she still shares many house traits - such as their unwavering optimism and overall approachable demeanour. Plus, if there's something Leia values above all else, it's friendship. She's never purposefully set out to stop others doing what they like or to steal peoples limelight, Leia simply enjoys being centre of attention too much to notice how her actions may be hurting others.
Like most Pegasi, Leia is a dreamer at heart. Often found in one out of a million hiding places Leia has hidden around the school grounds - tuck away corners and small spaces that only her closest friends are invited to join her in, where she'll share her deepest thoughts and darkest secrets. Leia doesn't like her hide her affections either; if she deems you a friend then you can be certain to receive hugs and cheek kisses daily. And in taking her affections a step further, Leia also adores being able to playfully flirt with, not just her loved ones, but anyone who'll play along.
She has been called
obnoxious
,
hilarious
,
annoying
,
delightful
and most often than not,
over the top
. While these all may be correct in their own right, there's one thing Leia is undoubtably ...
herself
.
---
---
time you enjoy wasting is not wasted time.
[ marthe troly-curtin ]
---
---
▐
▐
▐
▐
▐
▐
▐
▐
▐
▐
▐
▐
▐
▐
▐
▐
▐
▐
▐
▐
▐
▐
▐
▐
▐
▐
▐
▐
▐
▐
▐
▐
▐
▐
▐
▐
▐
▐
▐
▐
LIKES
✤
Nicknames
✤
Sugary Foods
✤
Animals
✤
Muggle Technology
✤
Bright Colours
✤
Dyeing Her Hair
✤
Being Surrounded By Friends
✤
Herbology
✤
Photography
✤
Deep Conversations
✤
Secret Places
✤
Bubbles
✤
Singing Along To The Radio
✤
Parties
✤
Flirting
✤
Flying
✤
Her Familiar
✤
Sunny Days
✤
Accessorising
✤
Herbology
✤
Inside Jokes
✤
Bubblegum
✤
Care Of Magical Creatures Club
✤
Change
✤
Lipstick
✤
Casual Relationships
✤
Smoothies
✤
Loud Music
✤
Dressing Up
✤
Cuddling
✤
Mystery/Crime Novels
✤
Spoken Word Poetry
✤
Muggle Music [ Especially Elliott Smith & Nirvana ]
✤
Succulents
✤
Making People Laugh
✤
Being Center Of Attention
✤
Puns
✤
Star Wars
✤
Bad Jokes
✤
The Scent Of Cinnamon & Apple
✤
Daisies
✤
Gardening
✤
Magical Plants
✤
Living In The Moment
✤
DISLIKES
✤
Rainy Days
✤
Revision
✤
Boredom
✤
Bland People
✤
Animal Cruelty
✤
School Uniform
✤
Black, White & Grey
✤
Blood Supremacy
✤
The Term 'Mudblood'
✤
Elitists
✤
Thunderstorms
✤
Being Ignored
✤
People Doing Things Without Her
✤
Cucumber
✤
Insomnia
✤
Things Never Changing
✤
Coffee
✤
Smoke / Cigarettes
✤
Quiet
✤
Complete Darkness
✤
Pickles
✤
Accidentally Offending People
✤
Floral Perfumes
✤
Liars & Cheats
✤
Exams
✤
Being Stressed
✤
Being Put Under Pressure
✤
Drugs
✤
Vodka
✤
Sour Foods / Sweets
✤
Moths
✤
Discrimination
✤
Having A Natural Hair Colour
✤
Arguments
✤
Sweetcorn
✤
Late Risers
✤
Large Bodies Of Water
✤
Party Poopers
✤
Being Alone
✤
Nursery Rhymes [ Watched Too Many Horror Films ]
✤
Shyness
✤
Gobstoppers [ Because She Can't Talk ]
✤
Being Told To Shut Up
✤
Illnesses
✤
Thinking About The Future
✤
Drunk People
✤
---
---
count your age by friends , not years. count your life by smiles , not tears.
[ john lennon ]
---
---
▐
▐
▐
▐
▐
▐
▐
▐
▐
▐
▐
▐
▐
▐
▐
▐
▐
▐
▐
▐
▐
▐
▐
QUIRKS | HABITS
✤
Tilts Her Head To One Side When Being Sympathetic
✤
Often Leaves The T's Off The Ends Of Her Words
✤
Her Accent Gets More Pronounced When Excited
✤
Can't Shut Up When Anxious
✤
Believes Superstition & Follows All The Little Rituals [ No Shoes On A Table / Don't Walk Under A Ladder ]
✤
Prone To Nervous Laughter
✤
Paces Around The Room While Thinking
✤
TALENTS | STRENGTHS
✤
Friendships
|| Making friends hasn't always come easily to Leia, but since arriving at Orion Leia has become a completely different person and makes new friends almost daily.
✤
Flirting
|| Leia is typically found engaged in some kind of back-and-forth between her and a friend. While mostly she uses flirting as a joke, Leia is also incredibly talented when it comes down to 'putting on the moves' and has never found it hard to get a date when she needs one.
✤
Parties
|| There's nothing Leia loves more than parties, and hers are some of the most outrageous, over the top events you'll ever attend.
✤
Dancing
|| A disputable talent, Leia believes she can dance and won't take anyone else's criticism. She could be the worlds most awful dancer and still be a prima ballerina in her eyes.
FLAWS | WEAKNESSES
✤
Attention Seeking
|| Leia loves having all eyes on her, and as such, feels left out when she isn't always the one with the focus on her.
✤
Selfish
|| Because Leia does what she wants to do when she wants to, other people don't really get a say and just have to go along with her wants.
✤
Proper Relationships
|| While she has many casual friends, it's rare for Leia to find anyone she'd share her past with.
✤
Cute Animals
|| There's nothing that'll turn Leia's brain to mush faster than placing a fuzzy creature in front of her. Her vocabulary seems to shrink down purely to 'who'sacutelilbaby' and other incomprehensible words.
FEARS
✤
The Dark
|| It's a childish fear but Leia always has been and always will be afraid of absolute darkness.
✤
Large Bodies Of Water
|| After almost drowning in a nearby lake as a child - despite it being what sparked her powers - Leia has been scared of almost any lake or river [& the ocean].
---
---
the most wasted of all days is one without laughter.
[ nicolas chamfort ]
---
---
▐
▐
▐
▐
▐
▐
▐
▐
▐
▐
▐
▐
▐
▐
▐
▐
▐
▐
▐
▐
▐
▐
▐
▐
▐
▐
▐
▐
FAMILY
Bridget Delaney [ née. Cassidy ] || Mother || Forty-Three || Witch
Ciaran Delaney || Father || Forty || Muggle
Alroy Cassidy || Grandfather || Seventy || Wizard
Darcy Delaney || Brother || Fourteen || Wizard
While the Delaney family are unknown and unheard of within the Wizarding world, the Cassidy's are an age-old family, spanning back generations and full of successful Witches & Wizards. Although the Cassidy name isn't considered popular or well known anywhere else, in Ireland they're look at as the eldest wizarding family and so regarded with much respect. The Cassidy's have never had a specific house designated to them, unlike many families, they have produced multiple Hufflepuffs, Gryffindors and Ravenclaws - No Slytherins have yet to come from the family, but that doesn't mean the Cassidy's wouldn't welcome a Slytherin. The family simply shares too many attributes with Hufflepuffs [mainly] and other houses to have a child placed into Slytherin. While it is common to find many Cassidy's still attending Hogwarts, after The Second Wizarding War, many were relocated to Orion and thus, Orion slowly became the favoured place for the Cassidy's to send their children.
HISTORY
Ciaran Delaney first met Bridget Cassidy at the small local cinema in a tucked away corner of Ireland. Bridget had never seen a proper film before and Ciaran found that incredibly odd, and her incredibly intoxicating. They seemed to click instantly and after that chance meeting, the two become almost inseparable. They had a solid three years of friendship before the pair began dating. Bridget was hesitant at first - she had yet to tell Ciaran she was a witch and feared his reaction. So scared in fact, that she didn't end up telling him until Ciaran met her parents.

Being a Muggle with no clue about magic and entering a strangely lopsided home that had pans washing themselves in the sink, a hoover whizzing through the house with no user and the potatoes being messily mashed by the masher alone would have been a massive shock. And if that wasn't enough, to have your girlfriend then turn around and awkwardly say 'Yeah, so I'm kind of a Witch' - it's no wonder Ciaran ended up passing out. Luckily when he awoke, Bridget and her parents sat him down at explained it all; and despite Ciaran's brain screaming at him to run, he couldn't leave Bridget, he loved her too much. Although that's not to say he wasn't freaked out by the whole ordeal.

Even years later, with two magical children, Ciaran doesn't quite understand the whole Wizarding world, all he knows is he loves his wife and family incredibly and will embrace whatever quirks and magical abilities, they may have. The Delaney's are overall a pretty normal family, depending on what your idea of normal is and if it includes magical beings.
---
---
a joyful heart is the normal result of a heart burning with love. she gives most who gives with joy.
[ mother teresa ]
---
---