"One touch and I'm in your mind. There's no way to stop me then."
---
---
Age:
Seventeen.
Gender:
Male.
Face claim:
Mitch Hewer.
Sexuality:
Heterosexual.
---
---
---
---
Species:
His father was human and his mother was a Wraith. He is half of both.
Abilities/Gifts:
At the touch of skin, Dahvie is able to enter a person's mind. Once in their mind, he is able to do as he wishes. He can become whatever he wants. Their mind is his to control and manipulate. He is also able to create the illusion of burning pain with just one look. He has a second form, where his strength, speed and senses increase. He isn't able to fully control the powers of a Wraith, but it is helpful to him to have this form if he should be in harms way.
---
---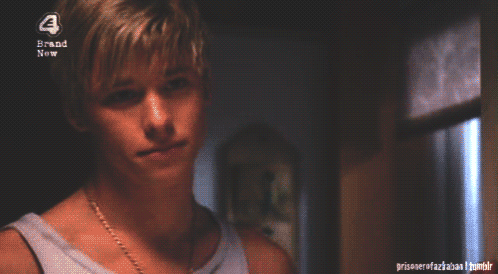 ---
---
Occupation:
He currently does not have a job. He doesn't really require one.
Relationships:
To Dahvie, everyone is a close friend. He tries his best to get along with everyone. He is quite fond of Symone, and considers her the love of his life.
Family:
Mother - Juliet Iris.
Father - Unknown.
---
---
---
---
Likes:
- Other people's confusion.
- Riddles.
- Symone Davenport.
- Being in love.
Dislikes:
- The loud thoughts of hateful people.
- Liars.
- Cheating.
- Fear.
- Having to run away.
---
---
---
---
Personality:
Dahvie is just like any average boy of his age. He can be dangerous when angered but that usually doesn't happen so it's all good. He has his good moments and his bad. He is very kind and will never harm any of his friends without good reason. He is fairly fond of Symone Davenport. He actually is convinced that he is completely and utterly in love with her, which is unusual to Dahvie because he never thought of himself as the type to be in love with anyone, let alone someone as beautiful as her.
---
---
---
---
Appearance:
(TBA)
---
---