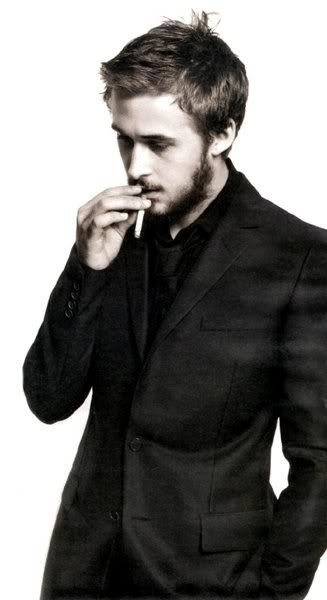 Name
Theodore Little
Age
Old enough to still be alive, but looks around 30-40
Gender
Male
Species
Vampire
Face claim
Ryan Gosling
Sexuality
Heterosexual
Abilities/Gifts
*Teleportation
Occupation
Father and Vampire Ruler(in Russia)
Relationships
None.
Family
Daughter- Tanya Little
Likes
*His Daughter
*Blood
*Pain
Dislikes
*Losing
*His Daughter falling in love
*Non Vampires
Personality
Theo is the true definition of evil. He thinks very highly of himself and anyone that isn't a vampire is deemed worthless and stupid. He can't tolerate any other species, but his own. He likes to cause pain and torture and if he kills someone in the process it is only a bonus. He is especially fond of his daughter and her pains. Even though he tries to help every now and then he is mostly the cause of it. He can doesn't believe in the word love. He uses it to manipulate his daughter, but he doesn't truly love her or anyone. He is a cold hearted man that knows exactly what to say to get what he wants. And he wants Tanya.
Appearance
Pretty basic body shape and handsome, but eyes change colors and teeth extract when he is angry.