God Name: Nylia
Creed: "If someone has hurt you, if someone has betrayed you, if someone has done anything to you that you deem unfit, call my name; for a price, I can bring you happiness, I can bring you, revenge"
Title: The Redeemer, The Misunderstood, The Loving Mother, The Queen of the Inferno, The Masked One.
Gender: Female
Alignment: Chaotic Neutral
Portfolios Governed: Manipulation, Revenge, Seduction, and the Undead.
God Appearance: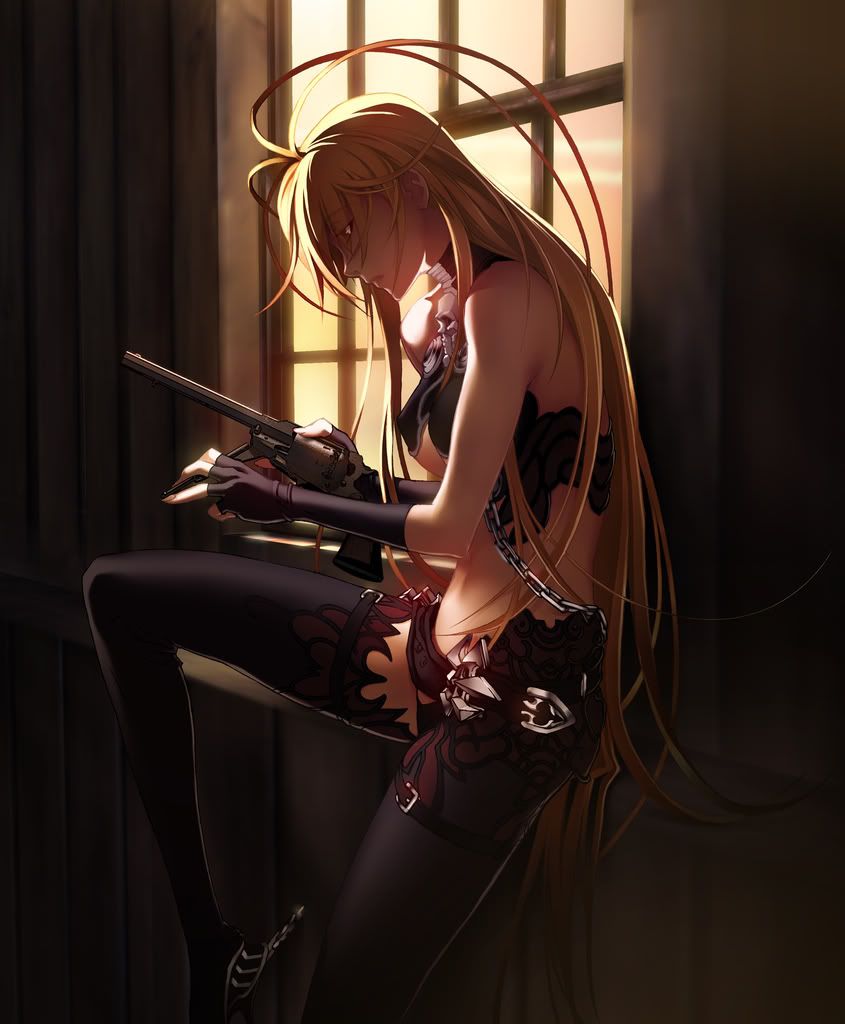 Nylia has decided to take many forms depending on the task she has to complete. Nylia takes the form of a beautiful humanoid lady with some major differences. She has horns and demon-esque wings. Her nails are long and sharp, as if ready to rip out your heart. She holds a weapon, always prepared for battle. Her clothes are slightly revealing, because she is always ready for seduction as well. In the Middle Realm when she's entering battle she wears revealing black clothes and holds her primary weapon, when she's in the Middle Realm and not fighting she wears dresses like she did pre-Cataclysm. In the Inferno she wears not as revealing, and more regal clothes, along with a skull mask with shadows from Naelus shrouding it. In Paradise she wears white laced, almost bridal seeming clothes. However, though she changes her appearance slightly, she does keep things such as hair color and eye color the same as to not confuse people or seem deceptive because she likes to stay at least close to her true form.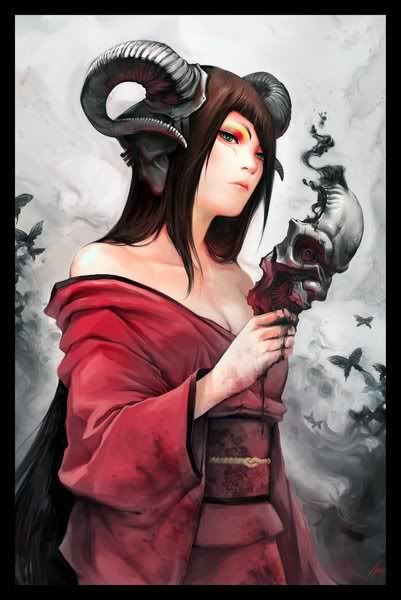 Personality:
Nylia is manipulative, sneaky, and has cynical views on the way the world is ran. However, she is also very kind at heart for those who have gone through immense trouble and betrayal. She believes that the ideas of good and evil set by the All Father aren't correct and that everything isn't exactly black and white. An example of this is that though she may do many evil things, she doesn't see herself as evil at heart because she only wants to help those who have been hurt, especially if it's herself. When she is carrying out works of revenge she has no empathy for her opponent and will do whatever it takes to complete her task, whether that means murder or just ruining there lives. Lastly, Nylia has a need for attachment and if she feels as though others don't love her or if she's abandoned she will be quite sad.
After the Cataclysm Nylia became more hostile and more paranoid. Her faith in the All Father and the order of the gods lowered as well. She especially lost faith in the trial system that Mathias created, deciding that from then on she would settle things herself, the trial was too civil, and that's why Kreios didn't take his punishment. She decided from then on that she would be the judge of whether wrongdoers die or not if what they did effected her in any way. Nylia also grew a keen hatred for Kreios, her blood lust growing. After taking over The Inferno after Kreios she has grown lonely at times and when she has company she get's quite excited, depending on the person of course. She's still unsure of what her alignment truly is, but recently she has been slipping close to evil, if she doesn't find balance soon it may be too late...
Opinion of Mortals:
Nylia believes that mortals are innocent, naive creatures and she wishes to nurture and help them. If someone, even if it's another mortal, hurts one of the mortals she believes to be innocent she will not care for that mortal, and smite them with her godly powers, but it does come at a cost.
God's Domain: Switches between The Middle Realm where most of her creations are and The Inferno where she's the Queen.
God's Territory: Caves, or any place dark and frightening at first.
Symbol(s): A swan, a broken heart, a skull.