God Name:
Korterra
Known as:
The Unknown, The Stalker, The Ruin's Curse
Creed:
Nothing but uncertainty is certain.
Title:
The God of Fear, Hallucination/Illusion, and Labyrinth (Being/getting lost, confusion, panic, etc).
Gender:
Male
Alignment:
Chaotic Neutral - He casts his mischief on all sides.
God Appearance:
True Creature Form: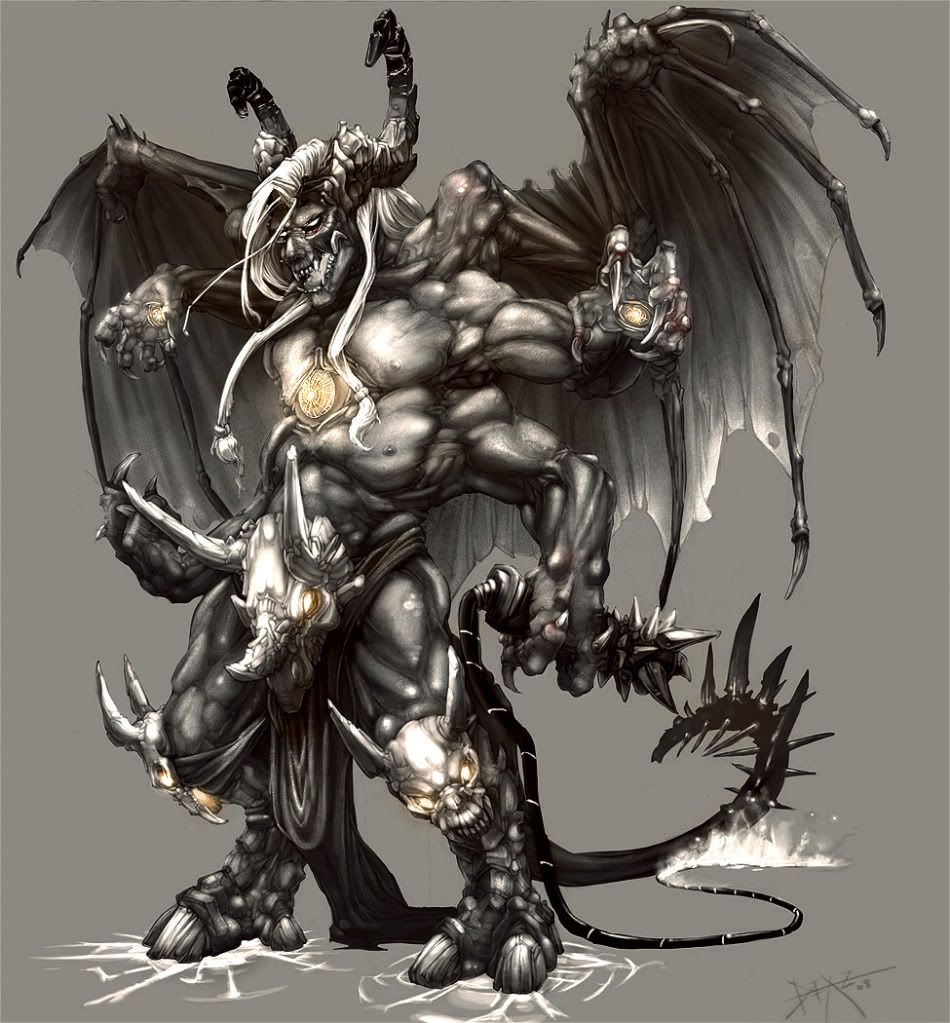 True Humanoid Form: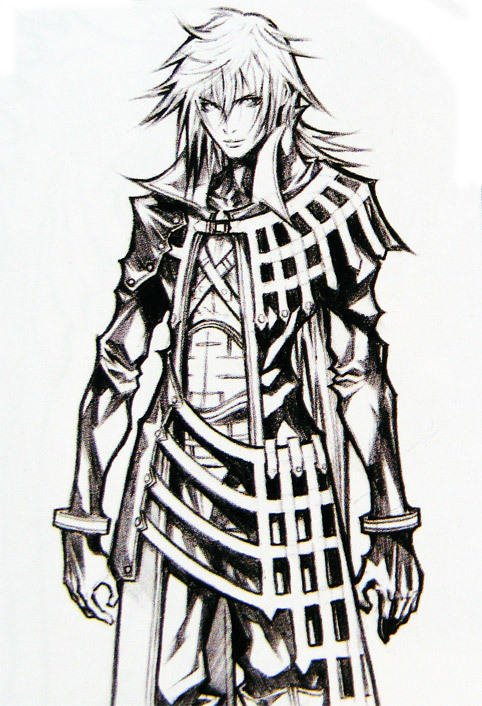 Korterra is a being of many shapes and forms, often appearing as a simple, pitch black creature which does nothing which idles and giggles, clicking it's long claws together - Just watching. He has wild white or black hair, which changes colors depending on the time of day, moving the neutral spectrum with white at the peak of day and black at the deepest of night. His eyes are blue or red, also depending on the time of day - Blue in the day, red at night. He is very tall, and is very slender, moving quietly as if he were floating instead of walking.
His usual form on earth is rarely that of a humble earth creature (But if so, he is anlarge, stray, black dog). During the day, he appears as a wandering
faceless monk
. Just as how other characteristics of him change in the day or night, so does his form, as he appears as a
hulking black abomination
at night - Usually appearing to those who are wandering alone or are lost.
Personality:
Korterra is a man known for his pranks and inability to be serious. At his most serious, he is in a dark creature form and not laughing, but smiling. Most other gods find his presence mostly infuriating because of his tendency to just giggle at everything you say and tap his fingertips together like a schizophrenic child. He is overly playful, and reacts inappropriately in many situations - Laughing at a serious or sorrowful moments for example. Yet though the whole time, it's as if he doesn't know he's doing anything wrong - Like he doesn't know any better.
He will often travel to the middle realm and toy with mortals using illusions to turn them around in dark forests or unknown paths and panicking them with hallucinations of phantoms and terrors until they are engulfed in unimaginable fear, and then suddenly releasing them from his hold.
Korterra is very protective against many ruins, due to him often lurking in them. He will many times remain hidden in and around ruins until nightfall when he throws passerbys into his chaotic illusions. When people attempt to damage or steal from ruins he is hiding in or has hidden in, he will hunt down all involved and throw them into his terrifying game as revenge as well as fun - Giving him the name of 'The Ruin's Curse'.
Opinion of mortals:
Korterra mostly sees them as playthings, toys that sometimes get too careless with their own games. He basically sees them as things to play with that he occaisonally has to throw back in line so they know their place, and that there are greater things. However, those that respect him, he respects in return.
God's Domain:
He resides in the Middle Realm, but occasionally visits others. He hold his protective care over ancient relics and ruins, anything from an older era.
Portfolios Governed:
Hallucinations and Illusions, Fear, and 'Labyrinth' (The umbrella of confusion, panic, and uncertainty (kind of the feeling when you get lost))
Symbol(s):
A spiral with an eye in the center and an eye with a sideways eye inside the iris.