~Joshua Edard Rowan~
---
---
"I give my all in everything I need to do. Your perception of me is irrelevant."
---
---
---
---
Name:
Joshua Edard Rowan
"Or so I was told."
Gender:
Male
"Is that supposed to be funny ser?
Age:
19
"I had so much left to do in my life..."
Time:
The late medieval period.
"I never bothered to count the years."
Role:
Past
Sexual Orientation:
Heterosexual
"Unfortunately for you ser, I lean but the one way in that regard... and 'tis not towards men."
Nationality:
Unknown
"I have traveled through many lands since birth, though my origin remains the grandest mystery I have encountered."
Race:
Unknown
"If I know anything about mine self, it is that I am not entirely human"
Job:
Traveling Psychic/Healer
"Though I have been called "monster" and "warlock" should they be accountable."
Height:
6'1"
"Quite tall in the places I once frequented, yet it seems more common here."
Weight:
140lbs
"Quite lightly built 'tis true."
Abilities:
"Demons eye"
An ability named as such by the people who have witnessed it's strength, in the past Joshua would rip his previously worn eyepatch from his face (now replaced in the present by an easily removed contact) to reveal his right eye in all of its glory. Allowing it to shine a startling bright red, contrasting his normally golden-brown eyes. By placing his hand over the eye and chanting what appears to be an ancient and forgotten verse, the red colour becomes a glowing red aura that surrounds Joshua and whatever weapon he wields. This aura drives the wearer into a berserk like state giving them immense strength and agility for an extended period of time. This ability does not come free however, any damage taken while in this state targets both of Joshua's eyes, not just the red one, aswell as the rest of his body and usually after the ability wears off Joshua will feel immense pain in, and bleed from, his eyes. This effect will wear off after a few moments leaving his vision blurred and leaving his body almost completely paralyzed for hours, preventing him from reusing the ability until regaining his movement. As an added bonus to this ability, Joshua can give his red eye aura to someone else rather than himself, allowing them to use the power normally reserved for him. The only condition is that the new user of the aura MUST remain within Joshua's line of sight. All other effects remain the same and should the one gifted with the aura sustain serious damage then Joshua will be left in severe pain for a few moments and complete paralysis for hours after that. Should someone die under the red eyes influence, Joshua will be left permanently and completely paralyzed. As well as loosing all access to the ability.
"Angels touch"
Once again named by those who have seen it in use. Joshua has the ability to take away the pain of others in return for applying it to himself. He can heal a broken arm in return for his own arm breaking. He can remove a large cut if he doesn't mind being cut himself. He could even remove disabilities such as dyslexia and paralysis, but as such they will be applied to himself. Joshua may return the problem he takes to its original host, but only if the original host agrees to take it back. Joshua can NOT give others HIS pain, nor can he give one persons pain to another person using himself as a medium.
Passive Abilities:
None currently known.
Weapon:
"Black Blade: Atramatta"

A mysterious and flashy blade, able to fold into itself so that its shape and size are that of a common shiv. A quick flick of the wrist unfurls the unassuming tool into the powerful blade it is. Despite its impressive appearance however, the sword has no supernatural or otherwordly properties besides its impossible folding capacity. It's handle is crafted from fine silver and its blade from purest ebony, making it extremely sharp, durable and expensive beyond measure, however other than its ability to fold it is naught but a sword. The only way it becomes more is when it becomes charged with the red eye aura, making it stronger and faster, however the same could be said about any weapon, melee or ranged for that matter. Aside from this it appears to bear some sentimental value to Joshua though he doesn't appear to know why.
"I saw it in a store owned by a man who seemed to possess a strange aura and instantly knew that I had to buy it. I don't why but I am simply drawn to it.
---
---
---
---
"If this is the essence of who I am... then I will not allow myself to be ashamed!."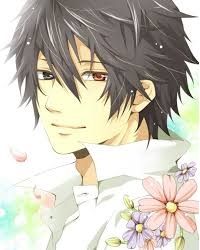 Personality:Quick to speak and quicker to react. The immediately confident and opinionated personality of Joshua Edard Rowan may come across as arrogant and/or rude upon first meeting. He believes completely in his own word, seeing the World through his own views and refusing to believe in another persons perception. This doesn't mean he can't accept new things mind you, he is always willing to listen and may rather than seeing things in the same way as another, take what they see and look at it in a similar way, however if he hears something that he doesn't agree with at all, he will flat out refuse to accept it and would be willing to put life on the line to prove what he knows is right. He is indeed stubborn in this way. He has only truly admitted he was wrong ONCE and even then it took him weeks to do so. He is also however very persuasive and this combined with a clearly persistent need to be correct has often led to him recruiting followers and changing the views of others. One could say that in this way he would suit the role of a "natural born leader" and had the circumstances of his life so far have been different he may very well have been. "What's the point in a belief if you don't fight for it?"

Seeing this personality, anybody could easily find Joshua an annoyance, someone who cares for nobody but themselves and sees the views of others but nothing but formalities that he must entertain to survive in a world filled with others who he views as nothing more than fools and while there may be a few shreds of truth hidden in such an opinion it is surely not the case. Joshua is kind at heart and enjoys the company of others more than almost anything else in the World. Even though at times he may feign scorn for companionship, it is something he earnestly enjoys and would happily talk to a good friend for hours on end had he the opportunity to do so, though still displaying his imposing and stubborn persona near the beginning of conversation as he talks he reveals his nicer side and often tells quick jokes using a hidden sense of humor. Not just with friends either, Joshua would have no trouble conversing with a stranger should they show him the same amounts of respect he would show them. "Conversation rests at the core of any relationship, no?"

As previously mentioned Joshua is nothing but a kind heart at the core of his being. He has seen adversity in its ugliest forms and dealt with the constant threat of prosecution his entire life all due to the dark power stored in an eye that he did not choose to possess. Yet still he has an incredible sense of kindness and duty and often when he sees someone weaker than himself being picked on or bullied in some way he feels an uncontrollable urge to intervene, to help and to defend those who cannot defend themselves through whatever means he deems necessary, this "do or die" sense of helping others has caused him a fair bit of trouble and during the course of the earthquake and on other various occasions it has almost gotten him killed. Despite this, Joshua is actually quite intelligent, a complete and utter genius for the time from which he comes. He is confident in this fact to the point where he could hold a solid debate with a person from the present or even the future, quickly grasping their logic and ideas all the while keeping words in his mouth and a smile on his face.


Likes:
~Ale "Though only that of the finest quality and make, of course."
~Animals "The World is filled with such magnificent creatures, never have I seen a better companion than a loyal pet."
~Talking "Though I'll admit conversation partners have been difficult to find thus far..."
~The Present and the Future "Such incredible Worlds filled with incredible things... to think of what was destined to occur..."
~His "Angels touch" "To help others for self-sacrifice... a fair trade no?"
~His sword "Such a peculiar draw I feel to it... interesting..."
~Music "Most of it appeals to me... Though I miss the tones of a good bard in a fine tavern."
~Helping Others "Why this isn't a universal affection confuses me..."
~Sweet food "There appears to be much more of it now... how appealing.
~Dueling "What could be more honorable then a fair and earnest duel?"
~Winning
"Doesn't everyone?"
~Cooking
A skill I picked up on a few years ago. Fairly useful no?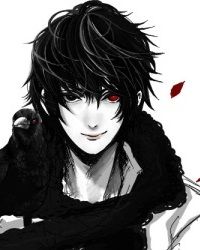 Dislikes:
~Self weakness "What could be more annoying?"
~Bullies "Pathetic individuals."
~Utter silence "Tis made to be broken."
~The Past "A horrid era of pain and pestilence, I am glad to be rid of it."
~His "Demons eye" "I am not ashamed of it... yet it has branded me a monster... how could I enjoy such a thing?"
~His powers effect "It seems no matter how I choose to use them, they will inflict pain upon me."
~"Criers" "The people who moan about "oh how terrible" life was for them... get over it and move on I say."
~Being outsmarted "Though it is a rare event I must admit."
~Savory/thick foods "I suppose you could say they remind me of home."
~Seeing others in misery "It pulls at the strings of ones heart."
~Losing "How annoying...
~Others going out of there way from him "Tis quite alright I can handle myself."

Fears:
~Atychiphobia – fear of failure "I just can't..."
~Hexakosioihexekontahexaphobia – fear of the number 666 "The number they associated me with... it haunts me like a distant nightmare even now."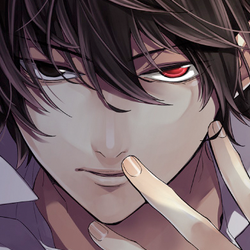 Talents:
~Swordplay "I'm quite handy with a blade."
~Acrobatics and "Free-running" "I've done alot of running and escaping in my time 'tis true."
~Cooking "So many new ingredients in this World... incredible...
~Public Speaking "I can get a crowds attention."
~Understanding "I've always been a quick learner."
~Bravery "I'll stand up for what is right no matter what."
~Cheery disposition "I like to look on the brighter side of things."

Flaws:
~Lack of self-worth "If I must be hurt to save someone else, so be it."
~Combat cruelty and lack of self-control
"I tend to get a little carried away... especially when under my eyes influence."
~Complete failure with ranged weaponry
"I just... can't use it I guess."
~Stubborn attitude
"How is it my fault that I'm right and they're wrong?!"
~Rash behavior
"It's risky and deadly at the same time... but it's a great plan besides that right?"
~Troubled past
"Keep your nose out of my business."
~Drunkard tendencies
"Wha yooou talkin bou?! I cans hamble ma dwinks...
---
---
---
---
Bio:WIP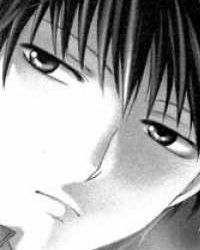 Other: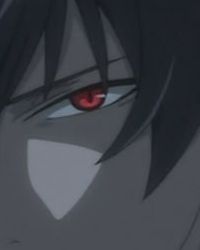 ~Josh is secretly a massive pervert, this is probably due to the time period and atmosphere he came from and grew up in.
Relationships:
"None to speak of, I've been alone almost my entire life."
Character Thoughts Towards Others:
Aria Deomon:
"What an unusual name... how interesting... it... IS a name right? It reminds me of something I too was once called."
Yuu Kokonosuke:
"Koko what now? "You koko... something. Are you trying to call me a name ser... I'm not sure I quite under... oh... a name? Really?"
Riye Wakahisa:
Riye... waka-h-eye-sa? Waka-h-ee-sa? Riye. I think I'll call her Riye... hmm..."
Mikasa Clark:
"Clark you say? I can recognize that name yes... though somehow by this young woman's appearance... I doubt there is any relation...
Kei-Wakahisa:
"Yes... ehm... I'll call him Kei for now then."
Patrick Iodne:
"Now THERE'S a name I can recognize! I knew a Patrick once, an Irish man, bit barbaric, but a good sport regardless... though on a serious note, why are you asking after these people? Should I know them?"
---
---
---
---
"Past, present, future... I'm sick of the focus placed upon them. The only time I care for is the moment in which I choose to live, the moment where I can live with acceptance from a World too cruel to give it!"
Theme Song:
~Coils Of Light~
-
English
Singer unknown, Original
Japanese
vocals - Raychell-
All riven, kith and kin
All given for this, a never-ending riddle
My flesh worn, heart betorn
Mind, by mem'ry, begyved...
As I wander, cold and immane?
Whither now my mother, my flame?
And along the coils of light
The life I desired?
"Anon must we part"?
Words like a dart, red and dire
Eyne that accoyed with their heat
O! How I have seen the dragon's dogma!
Unbound by time, all-binding, grand design.
Land and skies and seas yearn,
Finish the cycle of eternal return!
When thou pulledst this boy from the sand,
Didst thou see him bearded, with brand?
And within the coils of light, when our blades took flight,
What future didst thou envision?!
As I keep this frozen demesne...
Whither now my mother, my flame?
And along the coils of light
The life I desired?