Kei Wakahisa
"The greatest deception men suffer is from their own opinions." ~Leonardo DaVinci
---
---
---
---
"The essence of lying is in deception, not in words." ~John Ruskin
---
Name:
Kei Wakahisa
"Kei would be perfectly fine."
Gender:
Male
"I would hope that I look the part."
Age:
19
Time:
2057
"A lovely and calm year if I may be so bold as to say so."
Role:
Present
Sexual Orientation:
Heterosexual
"Well, you certainly are quite forward, aren't you?"
Nationality:
Japanese
Race:
Human
"Don't let my eyes deceive you. I am very human indeed."
Job:
Waiter
Height:
6' 1"
"I've been told that I am quite tall. What would you say?"
Weight:
162 lbs.
Abilities:
Suggestion
...by making eye contact with someone Kei can implant a thought or idea into someone's mind and let it fester, eventually this can cause people to take certain courses of actions or give him the ability to mold someone into what he desires them to be. It is however merely a suggestion. Not mind control. He can't
make
anyone do what he wants them to he can merely place the
idea
there. In exchange for this ability however he suffers from constant insomnia (even when he hasn't used his ability). He is physically unable to sleep. Because of this he faces many challenges and his health is in a constant state of decay. He is very vulnerable to disease and his personality tends to be a little...unstable from time to time.
"Don't let such an ability bother you. I would never use it on one such as yourself."
Passive Abilities:
Kei can inherently tell when someone is lying. He is basically a walking lie detector. While simple in nature it has proved very affective in certain situations.
"I greatly appreciate such a gift as this. It's quite useful in making out one's character."
Weapon:
None. Kei is neither active enough nor physically able to really learn how to use a weapon and his ability makes it quite unnecessary.
"I'm a pacifist."
---
"All deception in the course of life is indeed nothing else but a lie reduced to practice, and falsehood passing from words into things." ~Robert Southey
---
---
---
---
"Reality is easy. It's deception that's the hard work." ~Lauryn Hill
---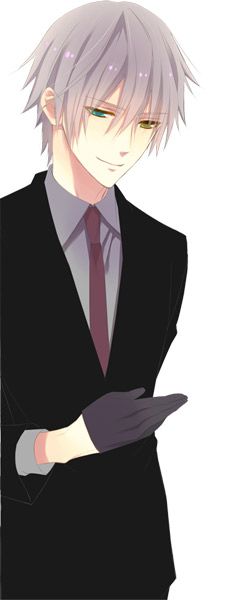 Personality:
(
Polite
/
Protective
/
Kind
/
Deceptive
/
Cold
/
Calculative
)
Kei is a exceedingly
polite
in everything he does. His manners are exquisite and his manner of speech is formatted in such a way to be as not insulting as possible. Even when he disagrees he does it in such a way that almost makes it sound like he is agreeing with you. He shows respect to just about everyone and demonstrates a princely attitude. It is also nearly impossible to make him lose his royal manners. This constant politeness tends to make the common girl swoon over him.
"Please don't make it sound like being polite is a bad thing."
Kei has an overly
protective
streak. When he grows attached to someone he becomes intensively loyal towards that person. He won't allow anyone or anything to harm them physically, psychologically, or emotionally. He will take any path necessary and pay any price in order to afford that protection. Also, anyone who stands against one of his allies is his enemy as well. Kei is very defensive of his beliefs as well as his companions. He takes offense to people who disagree with him very easily and he is relatively easy to piss off. (Though he never loses that politeness.) Part of his version of protecting the things dear to him is also avenging them, so one must really take care not to offend him.
"An enemy of my friend is my enemy as well."
Kei, despite his actions when protecting those he cares for, is unnaturally
kind
. He will never say anything to hurt someone's feeling unless it is literally forced from his lips. His skills in the art sympathy and comforting are unmatched. He knows exactly what to say to cheer people up and he will not hesitate to say them. He makes a good shoulder to cry on, despite his height, because he will let you cry as long you want without complaint.
"If you ever need me to loan you a shoulder I'm always available."
Perhaps not so surprisingly, Kei is a very
deceptive
creature. While he emits the character of a kind, polite, frail, and prince like man he is actually not any of those things (he is, however, not deceiving anyone into believing he is protective; he really
is
protective). Though he may strive for them, or rather he strives to act like those things his very nature goes against all of those. While he is technically very frail, he is highly manipulative and that physical delicateness is well made up for with psychological and emotional strength of a nearly unmatched capacity. Sadly, unlike what his outer appearance would indicate, he dearly enjoys the act of deceiving other people into believing he is something he's not.
"Who says you shouldn't judge a book by its cover?"
Beneath his exterior kindness lies Kei's truly
cold
personality. While Kei feigns kindness and sympathy in all actuality he doesn't really care for the condition of most people. Unless you share the deepest of connections with him, such as his twin, Riye, does, he could care less whether or not the people around him are happy and he really doesn't actually want to comfort you. He is somewhat selfish in some ways or rather most ways. In other ways he hates the world and its weakness.
"I thought I felt a chill, but perhaps it's just me."
Finally, Kei is dangerously
calculative
. There are very few things he can't plan out down to the last second and the plans he establishes are vastly effective. Obviously, this also means that Kei is an extremely intelligent individual. Unfortunately, when he truly makes use of his dangerous calculations it is usually at the expense of someone he doesn't feel particularly inclined to like. This part of his personality also makes him an impressive chess and other strategic board game player (take shogi for example).
"I've made the opening move, now it's your turn."
Likes:
Baked Treats


"There is no quicker pathway to my heart than a baked goody through my stomach."

Animals


"Thy don't lie or argue…in fact they don't even talk."

Classical Literature


"When all else fails, revert back to those that have stood the test of time."

Punctuality


"It is rude to keep someone waiting.

Music


"It soothes the soul."

Coffee


"Nothing keeps an insomniac ticking better than a shot of caffeine."
Dislikes:
Burnt Food


"I simply refuse to put charcoal in my mouth."

Complete Silence


"I'd much prefer to be listening to a song."

Sensitive People


"Some people react to every little insult. Those people annoy me."

Stupidity


"It is my personal belief that no one is stupid and those that are choose to be so."

Hot and Humid Days


"They're dreadfully uncomfortable."

Bigots


"I truly believe my IQ drops a couple of points every time I'm forced to interact with them."
Fears:
Coulrophobia: Fear of Clowns

"Name one thing that is not creepy about a clown."

Oneirophobia: Fear of Dreams

"What more is a dream than a false reality during which all your worst nightmares come out to play?"

Somniphobia: Fear of Sleep

"It has been so long sing I closed my eyes to sleep that now it terrifies me to do so."
Talents:
Kei has the ability to procure immense social network and he very easily knows how to make use of them. He can spread rumors to ruin or enrich people or use the grape vine to dig up information supposedly long lost or hide information that's clearly visible to the public eye.


"I make friends easily, that's all."

Kei is an outstanding liar, or deceiver, or actor. Really you can put however you want it won't matter. It's all basically the same thing anyways and it doesn't change the fact that his entire persona isn't really more than an act.


"I have no desire to become a star of any sort, mind you."

Kei, due to his calculative personality, is a very talented strategist and thus he excels in board games such as chess and shoji. Also, apart from the normal board games he can solve a riddle like its nobodies business. While some may still take a little more time than others, he has never actually been stumped by a puzzle before.


"I'll accept any challenge."

While it is questionable whether this is truly a 'talent', Kei has the ability to consistently be in the 'right place' at the 'right time'. If you didn't know any better you may be inclined to believe that he is psychically able to predict where people and events will be without any previous knowledge.


"I swear I don't plan these meetings, they just kind of happen."

Kei, because he doesn't sleep, has a lot of time on his hands. Because of this he has experimented endlessly in the arts and thus he is extremely talented with a pencil and paint brush. Plus, he has recently taken to playing a violin and is finding himself to be quite skilled.


"It is to be expected when I have a full 12 hours more to practice than everyone else."
Flaws:
Him? Flawed? No
never
. Psh.
Kei has a problem with forgiveness. He has the ability to hold a grudge for a lifetime and the inability to overcome his anger or hatred for the person he holds it against. There are no second chances with him, once you have lost his favor you really can't get it back (unless you're as much a freak as he is.)


"In the words of 'Mr. Darcy', my good opinion once lost is lost forever."

Another flaw is the fact that Kei, after deceiving people for as long as he has, has a hard time being honest about his own feelings. It doesn't come naturally to him, so when he suffers he always suffering alone without any outside support. Even worse is that when this occurs he tends to deceive himself into thinking that he is all right, when in fact he is not.


"I would rather be talking about your feelings than my own."

Kei possesses a large physical flaw. His body, due to constant insomnia, is unnaturally weak. He is consistently tired and because of this his physical stamina is abnormally low, plus his immune system isn't where should be so he is easily susceptible to diseases such as the flu or the common cold.


"Ah-choo! Oh dear, I think I feel a cold coming on."

Kei is almost completely dependent upon his sister's ability of energy transference. Because he is unable to sleep he needs another available source of natural energy that his sister is able to provide. However, he is actively seeking other sources (unfortunately, he has been mostly unsuccessful).


"It shames me to admit how much I require my sister's aid."
---
"Life is the art of being well deceived; and in order that the deception may succeed it must be habitual and uninterrupted." ~William Hazlitt
---
---
---
---
"People always overdo the matter when they attempt deception." ~Charles Dudley Warner
---
Bio:
(
Schooling
/
Work
/
Life Style
/
Social Life
/
Memorable Memories
)
Kei has been given private
schooling
for as long as he can remember. His parents gave him this special treatment partially because he was the first of the twins to be born but also because he was the boy. Even in elementary and junior high school Kei always came in first place when it came to his grades. Much like his sister, Kei managed to test high enough on his high school entrance exams to attend one of the top schools in the nation and he graduated as the valedictorian. Unlike Riye, however, Kei has not taken a year off from school and already has started his first year of college. He hopes to pursue a business degree.
"School is a necessary part of a successful life."
Kei started
working
the moment he was old enough to get a job due to his decision not to be a burden to his parents. He got a job as a waiter in a local café' and has been working there ever since. While he can't say he enjoys the job a lot after having worked there for as long as he has he has gained quite a following and makes quite the income in untaxed tips.
"Sometimes I worry I'll be stuck as a waiter my entire life simply because they won't let me leave."
Kei's
life style
is pretty basic for someone who is his age and lives on his own (with his twin sister obviously). He lives in a small studio apartment and commutes Monday through Friday to school via the local busses and subways. After school he goes to his work place. After work he picks up his little sister and they share a dinner, usually they eat out at a cheap Ramen restaurant.
"Mediocrity does not strike me as a bad thing, so I am quite happy to live that way."
His
social life
is, what some may consider, bustling. He knows a lot of people and he is rather popular in most circles due to his prince-like attitude. He spends a lot of time out and about amongst his 'friends'. When he is on his own however he entertains himself by extensive reading of all sorts (but he focuses mostly on classical literature.) Also he enjoys the many arts and has been known to consistently try new thing such as the violin.
"I have a lot of time on my hands and not nearly enough ways to fill it."
Kei has made plenty of
memorable memories
. One such memory is probably the reason why he became the deceptive person he is. His first year in Junior High he became the victim of bullying, but it wasn't from students. He was bullied by a teacher who wrongfully accused him of cheating. (His grades were simply too good.) During this time he still maintained a very cold personality but after being expelled he decided it was much easier to manipulate people and get his way if they saw him as being the perfect Princely character. Also, he went to the circus with his family when he was six and had the wits scared out of him by a clown when it jokingly squirted the unsuspecting Kei in the face with water. He hasn't liked them ever since.
"I plan on making plenty of new memories in the near future."
---
---
---
---
Other:
Kei is allergic to shellfish. He also has his own fan-club of girls that consistently show up at his work place and call him their 'prince'.
"Ah, how embarrassing."
Relationships:
Riye Wakahisa: Kei 'younger' twin sister. He is overly protective of her and has a nasty habit of chasing off suitors by pretending to be her boyfriend rather than her brother. He suffers from a sister complex of a serious level. When he does share his emotions with someone, it is usually Riye that he tells because he trusts her so entirely. Also, it is important to him that she does not discover his 'true' personality because he does not wish for her to dislike him since she is the single-most important person in his life.


"If we were the only two people on this planet I would be happily content with myself."

Izumi Wakahisa: Kei's mother. He loves her deeply and holds her in very high respect. The two act like best friends and share secrets from time to time. Usually, when Kei is on the phone and laughing his mother is on the other end. In some ways he may be a bit of a momma's boy since his mother favors him so heavily and 'mother-hens' constantly. He also inherited his glorious work ethic from Izumi.


"Yes yes, I miss you too...of course I'm working hard, mother."

Iwao Wakahisa: Kei's father. The two have a strained relationship. His father has always expected him to excel in every part of his life including sports. However, his father became deeply disappointed when he realized that his only son had a weak body so he treated him in a somewhat cruel manner. As a child Kei attempted to impress his father, but after failing time and time again he returned his father's cruelty with a polite coldness of his own.


"If it's all the same to you, I'd prefer to not speak so deeply about my family situation."

Kotori Kurosawa: A childhood 'friend' to both Riye and Kei. Kei treats her with same kind politeness that he treats everyone, unfortunately he does not think very highly of her. Ironically, the two have a lot in common when it comes to their personalities, however he does not like anyone who manipulates his sister. Also, he is fully aware that Kotori has had a life long crush on him and is actively pursuing him. Due to this he has and continues to manipulate her from time to time.


"It is very good to see a child hood friend again...I suppose."
Character Thoughts Towards Others:
---
"The art of pleasing is the art of deception." ~Luc de Clapiers
---
---
---
---
"While all deception requires secrecy, all secrecy is not meant to deceive." ~Sissela Bok
---
Theme Song:
Breaking Benjamin-Dance With the Devil
Here I stand, helpless and left for dead.

Close your eyes, so many days go by.
Easy to find what's wrong, harder to find what's right.

I believe in you, I can show you that I can see right through all your empty lies.

I won't stay long, in this world so wrong.

Say goodbye, as we dance with the devil tonight.
Don't you dare look at him in the eye, as we dance with the devil tonight?

Trembling, crawling across my skin.
Feeling your cold dead eyes, stealing the life of mine.

I believe in you, I can show you that I can see right through all your empty lies.

I won't last long, in this world so wrong.

Say goodbye, as we dance with the devil tonight.
Don't you dare look at him in the eye, as we dance with the devil tonight?

Hold On. Hold On.

Say goodbye, as we dance with the devil tonight.
Don't you dare look at him in the eye, as we dance with the devil tonight?

Hold On. Hold On.

Good-Bye.
---
"Nothing is so boring as having to keep up a deception." ~Edward V. Lucas
---
---
---
---
"Deception is everywhere." ~James Sanborn
---