Riye Wakahisa
"I wish I had an answer to that because I'm tired of answering that question." ~Yogi Berra
---
---
---
---
"Perseverance is the hard work you do after you get tired of doing the hard work you already did." ~Newt Gingrich
---
Name:
Riye Wakahisa
"That's Wakahisa-Sama to you."
Gender:
Female
"Wha- I'm not even gonna care enough to be insulted. Hurrumph."
Age: 19Time:
2057
"Okay, so not a lot has changed but I kind of like it that way."
Role:
Present
Sexual Orientation:
Heterosexual
"Sorry but you don't strike my fancy. Don't let it bother you, most don't."
Nationality:
Japanese
Race:
Human
"You talk as if there were other races on this planet...you're not an alien are you?"
Job:
Consistently unemployed...
"What? It's not like I can't hold down a job, it's just that my jobs can't hold on to me. Obviously...psh."
Height:
5' 3"
Weight:
116 lbs.
"You know, you don't just ask a girl their weight. It's kind of rude."
Abilities:
Power Nullification
...is pretty self explanatory. Basically Riye has the ability to nullify another person's powers. This ability tends to turn off and on at random points with Riye exercising very little control over it. Riye does prefer it being off though because of the trade off that is made when it is activated. The cost of her ability depends on the cost of the power she is nullifying and the ramifications are basically the nullification of motor movements. She's loss the use of her legs for nearly a week once because she couldn't turn her power off. (This could become frightfully dangerous if she ever lost motor functions in any major organs such as her lungs or heart, though that has yet to actually occur.)
"That, my weird interrogator, was how I got fired from my job as a waitress. Apparently you need useable legs to do that job."
Energy Transfer
...is also pretty self explanatory. This is not be confused with energy absorption, however. She can't
steal
someone's energy.
"Though that would be pretty awesome."
She can however give away energy through skin contact. An obvious setback is that she doesn't have an unlimited store of energy to give away so every time she does this she has to rest and replenish the energy she has lost. This also makes her appetite larger than normal. This ability of hers is another she doesn't control very well so she often accidentally gives away energy and ends up constantly tired.
"I'm so not blessed with cool powers. Just being frank here. My powers are historically not awesome. Yawn."
Passive Abilities:
Riye has the ability to see the auras of living things. From them she can tell someone's mood or even tell if they are feeling well. It also gives her the unique ability to single out people who are 'different' from the rest, such as people with abilities or people from different times etc. Although, many times she doesn't actually know what the different auras mean, just that their auras are in fact different.
"What do you think I am? Psychic?"
Weapon:
Pepper Spray. Riye has been fortunate to live in a time that really didn't require her to carry around many dangerous items.
"Say hello to my little friend!"
---
---
"I'm tired of talk that comes to nothing." ~Chief Joseph
---
---
---
"I'm tired of ignoring that I march to a different beat." ~Charlie Sheen
---
Personality:
(
Narcoleptic
/
Sarcastic
/
Weird
/
Blunt
/
Loud
/
Arrogant
)
Riye is quite the little bundle of sleepiness. Due to her lack of control over her ability plus a previous standing condition she suffers from
narcolepsy
. Basically, this means that she has a very hard time staying awake. It shouldn't be so surprising if in the middle of a conversation or activity she drifts off into a short naptime. Her constant drowsiness also affects her activity level on a normal day-to-day basis as well. Sometimes she is viewed as being exceptionally lazy and, while this may be the case, it has more to do with her condition than her lack of desire to do any labor. Her narcolepsy also tends to make her very calm. She doesn't react to
anything
in overly zealous ways and sometimes any reaction she does have can be noticeably delayed.
"I miss kindergarten, we used to have a naptime back then…yawn."
Riye also tends to be incredibly
sarcastic
. Though, whether this originates from a basically pessimistic attitude is questionable, as she doesn't really see the 'cup half empty' she just sees half a cup of water. In all actuality, she's probably sarcastic just because she enjoys the sarcasm, not just in herself but in other people as well. She finds it somewhat entertaining and after being sarcastic for as long as she has been it's become a permanent condition.
"Sarcasm is a way of life. My life."
This girl can be just plain
weird
. I don't mean weird in a good way either, I mean flat out strange in crazy way. She has an innumerable number of strange activities that she takes part in but just to name a few: whenever Riye needs to think really hard about something she will sit in a chair or couch upside down. It doesn't matter if she is wearing a dress or a skirt (though usually she tends to be a little more aware of such things.) Also, she has a habit of spacing out at the weirdest moments. It could be in the middle of a sentence and she'll just suddenly zone out and then after a few moments she'll come back and continue right where she left off. Another few activities that she takes part in involves playing with her food and talking to inanimate objects. (Sometimes she'll share secrets with pencils and erasers.)
"…Don't bother me I'm thinking…"
Riye, while not very energetic, is naturally
loud
. I don't merely mean she has a loud sounding voice, although she's not exactly quiet. What I mean is that she talks a lot. She isn't annoyingly chatty, per se, she doesn't talk just to hear herself talk, however, she does enjoy speaking on things she has opinions about and she has opinions about everything and she is by no means shy. Riye has been known to have seriously in depth conversations with complete and utter strangers and writing utensils.
"Why hello #2 Pencil, what's your opinion on today's politics?"
Riye has an inability to be inconspicuous, instead she is incredibly
blunt
. Not just with the words that are coming out of her mouth either. Although, she doesn't sugar coat anything. She is very forward and honest with her actions as well as her words. Perhaps this is because she is too tired to actually attempt to be discreet or deceptive, but it could also be because she appreciates honesty in other people as well as herself.
"Yes, those pants do make your butt look big."
Unfortunately, Riye is very
arrogant
. Not without reason however, she is incredibly intelligent especially in areas surrounding mathematics since she is naturally logical. Regrettably, this sometimes can get the best of her and she tends to see herself as being better than people. Also, Riye has been known attempt things that she thinks she should be able to do but actually can't. She isn't necessarily always rude about it, nor does she always do stupid things but she definitely needs someone in her life to show her a little humility from time to time.
"Hey, who you calling arrogant? I'm completely justified in my thinking."
Likes:
Coffee

"I think addiction is the term I'm looking for."

Pillows

"Pillows are fluffy and great for nap time. Or daily life."

The Not-Sensitive Type of People

"Honestly, if you take everything I say seriously you'll hate my guts."

Music

"I'm not too picky. As long as it has a beat and a rhythm I'm happy."

Computers

"I don't know how we survived without them."

Cheesy Jokes

"The cheesier the better. The mere fact it's cheesy makes it funny and delicious...get it?"
Dislikes:
Spicy foods

"There is nothing appetizing about setting your mouth on fire."

Long car rides

"I always fall asleep and there is nothing worse than waking up with a kink in your neck 'cuz it never goes away."

Riddles

"They're almost as stupid as the ones asking them."

Alarm Clocks

"There is nothing quite as annoying as being reminded I'm late for something with an incessant ringing noise."

Complete and Utter silence "It makes me feel like I have to say something just to break it."
Bigots

"Do I really have to say anything about this one?
Fears:
Altophobia- Fear of Heights

"There is nothing quite as disorienting as looking down."

Felinophobia- Fear of Cats

"Bet you'd like to know the story behind this one, huh?"

Myctophobia- Fear of Darkness

"So what if I still sleep with a nightlight!"
Talents:
Hacking/Cracking computers. It may be an illegal act but Riye has such extensive knowledge with a computer that she is a very affective computer geek. Accompanying this is an extensive knowledge of mathematics.

"Heh. You didn't think I was just playing online games didya?"

She's a decent cook though not a chef in the least. She can at least make edible food that won't make you completely sick from just one taste. (Though she can get a little overzealous from time to time and make a few wacky concoctions.) "Try this new recipe that I just made up! It shouldn't kill you."
Not sure if you can really call this a talent but she can literally fall asleep on anything. Even complete strangers. "If I fall asleep on you, don't wake me up. Just sit real still. 'Kay?"
This is a talent to be sure. She never forgets anything people say to her. It's quite annoying from time to time because she tends to use people's own words against them. She also has a nasty habit of recording conversations and then pulling said recordings out at the most inopportune times. "Don't be telling no secrets now, because I will blackmail you. Just kidding…maybe, depends on how broke I am."
Flaws:
Aside from her
lovely
personality?
Riye doesn't connect well with people's emotions. She finds it hard to sympathize, and honestly it has reached a point where she really doesn't care enough to try. Because of this she can come across as kind of cold and finds it hard to make real friends. Due to this, she occasionally suffers from bouts of loneliness and the occasional minor depression.


"I fail to understand how that hurt your feelings, but please don't explain it to me. I don't really want to know."

Riye has a hard time with physical activity. Her constant exhaustion makes her stamina so incredibly low that she honestly doesn't have the capacity to actually run around for long periods of time. Plus, her narcolepsy makes it dangerous for her to operate vehicles or machines.
"I sound a like a medicine commercial: Don't operate machines or vehicles until you know how narcolepsy affects you."
Riye tends to be very gullible. She'll believe just about anything (to a certain point even she is aware of the physical limitations of the universe) and can be convinced to do things that she really shouldn't do. Such as hack or crack a computer which is an illegal activity.
"Fool me once shame on you, fool me twice…yeah, about that."
Riye can't hold down a job. She is constantly being hired and then fired about a week later. The only real reason she gets a job at all is because she has a bad habit of being consistently broke.


"Yeah, my list of previous employments is quite extensive."
---
---
"I don't want to be understood because if people understand me, they get tired of me." ~Lil Wayne
---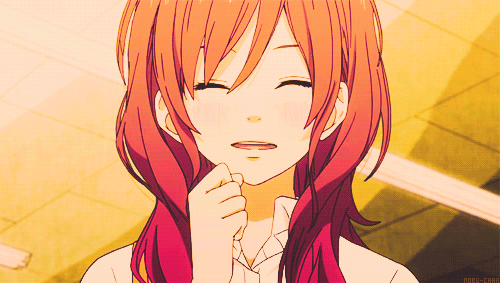 ---
---
"Laziness is nothing more than the habit of resting before you get tired." ~Jules Renard
---
Bio:
(
Schooling
/
Work
/
Life Style
/
Social Life
/
Memorable Memories
)
Riye's
schooling
was pretty normal for the most part. She attended the public school system starting from her first years in school all the way until she graduated from Junior High. However, she scored exceptionally high on her high school entrance exams so she received a scholarship to attend a highly ranked private school. This private school possessed a large focus on engineering and computer skills, which she took full advantage of. She graduated as salutatorian of her class, only losing valedictorian because the boy who beat her was better at history. She never did forgive him. She does plan on attending a University that has a good Computer Program however she is choosing to take a short break from school and was planning on entering a University during the next fall term.
"School bores me. It teaches me stuff I already know."
Riye has entered the
work
force already. As previously mentioned however she is constantly bouncing from job to job. These jobs range from cashiering to waitressing. Although, she is very consistent about doing certain computer consultations off the books. Though, usually, these are legal.
"What? A girl's got to make a living."
This Japanese girl's
life style
has really gone down hill. While she lived with her parent's she was pretty free to do whatever she wanted without the need to work, mainly because she was part of the middle class. However, she recently moved out of her parent's house with her brother. Now they share a small, artsy apartment and they both work in order to pay rent. It's nothing fancy, and when I say small I mean
small
. Like tiny. She enjoys public transport (though she actually hates it) and eats out more often than she eats in. Ramen is a very common meal in her household because it's cheap.
"I actually like my apartment it's cozy."
Riye has a pretty uneventful
social life
. She doesn't really go out on the town often, she prefers staying at home and hanging out. When she does, however, it's usually for some small gathering. She doesn't party. Her usual activities involve her and her computer though. Most of her 'friends' are actually only on cyber-space and she hangs out with them via MMORPGS. She takes nerd to the extreme. Aside from her techno-activities she does enjoy reading a good book curled up on her couch. Activities with 'real' people usually just involve her sitting down and talking to them, or watching them do whatever it is they're doing while making a few sarcastic comments here and there.
"I am not a hermit."
Just like everyone else Riye has made a few
memorable memories and mistakes
. Aside from a few vacations she's taken with her family most of her memories have to do with her birthdays. The best (depending on your point of view) memory being of her ninth birthday. On this particular birthday (which she shares with her brother for obvious reasons) Kei found a stray cat and brought it home. Originally Riye was quite happy to bring it into her home, however, she accidently fell asleep on top of the cat and it tore apart her face. Ever since she has been deathly afraid of cats. As far as mistakes go the major one is the fact that she has a sealed juvenile record. When she was fifteen her so called child hood friend, Kotori, convinced her to hack a site and steal some movies and music. Needless to say she was caught, ironically enough though, it wasn't because of anything she did but rather it was because Kotori couldn't keep her mouth shut.
"I hate cats."
---
---

---
---
Other:
Riye is allergic to peanuts. Also, Kei and Riye occasionally finish each other's sentences.
"Why no, I do not want a peanut butter and jelly sandwich. Are you trying to kill me?"
Relationships:
Kei Wakahisa: Riye's twin brother. Despite being opposites on many levels, the two get along gloriously, and of every person she knows Riye trust Kei the most. She is highly protective of him since she sees him as being considerably weak willed and weak bodied. In some ways she may even have a bit of a brother complex since she compares all guys to Kei.


"I'm just gonna borrow your lap for a little bit, thank ya bro."

Izumi Wakahisa: This lady is Riye's mother. The two don't really get along because of their heavily opposing personalities. Izumi is an extremely hard working active woman, so obviously she is constantly getting onto her daughter about her 'lazy' attitude. Still though, Riye loves her (though she'd never talk about boys with her enthusiastic boy crazy mom.)
"Geez woman, I'm not lazy; I'm tired."
Iwao Wakahisa: Riye's father. The two have a somewhat neutral relationship. He is awfully lenient on Riye but she he is somewhat cruel towards his son since he expects a lot from him. Because of this cruelty however there is a bit of a distance between him and Riye and she treats him somewhat coldly.


"I don't want your gifts, give them to mom or something."

Kotori Kurosawa: Riye's manipulative 'best friend'. They've been child hood friends for as long as Riye can remember so she considers her a true friend, however in actuality she is unable to see that Kotori is a manipulative little brat and probably the reason Riye is as gullible as she is.


"Kotori, I'm not too sure this is a good idea…well if you say so."
Character Thoughts Towards Others:
---
---
"Life is one long process of getting tired." ~Samuel Butler
---
---
---
"I am sick and tired of being sick and tired." ~Fannie Lou Hamer
---
Theme Song:
Regina Spektor – Pound of Flesh
If you're never sorry
Then you can't be forgiven
If you're not forgiven
Then you can't be forgotten
If you're not forgotten
Then you can live forever
If you live forever
Then you'll begin to dream
Of death...

Ezra pound sat upon my bed
Asked me which books as of late I've read

Ezra pound sat upon my bed
Asked me which books as of late I've read
Asked me if I've read his own
And whether I could spare a pound
Of flesh to cover his bare bones
I says, man, take a pound, take two
What's a pound of flesh between
Friends like me and you?
What's a pound of flesh among friends?

But if you're never sorry...

If you're never sorry
Then you can't be forgiven
If you're not forgiven
Then you can't be forgotten
If you're not forgotten
Then you must live forever
If you live forever
You cannot be reborn
If you're not reborn then
You can't be a baby
If you're not a baby
You can't learn how to crawl
If you cannot crawl away
Then you must stay in bed all day
If you stay in bed all day
You're sure to have some visitors

Ezra pound'll sit upon your bed
Ask you which books as of late you have read
Ask you if you've read his own
And whether you could spare a pound
Of flesh to cover his bare bones
You'll say, man, take a pound, take two
What's a pound of flesh between
Friends like me and you?
What's a pound of flesh among friends?...
---
---
"I try to keep an open mind but I'm so tired of the mediocrity." ~Clea Duvall
---
---
---
"I would like to make sleeping my new hobby, except that I'm too tired, really, to have a hobby. But a girl can always dream." ~Susan Orlean