❀ THE PEONY & THE DRAGON ❀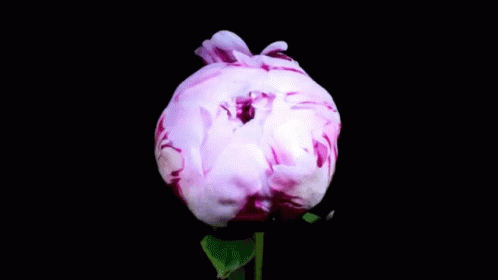 HIDDEN KINGDOM or also known as Yin Hua as the name points at this, is where the ancient and unique magic lives in through its people - the elven. Their crest holds bloodred peony-blossom, which also is the mark of their most sacred power - the blood ice. They are the keepers of many secrets that this dimension holds and in eternal guard over the peace and most importantly - balance of the whole existence of the dimension. It is a rare sight for anyone to see one of their kind, or to even talk to one; as they rarely walk among the other races and species. The surname Hua is only used by the royal line of the Yin Hua.

Their Emperor, Hua Wan Miao and his wife, the Empress Hua Zhelan have been ruling over these lands for a long time, as there is no time in Hidden Kingdom and these elves age a lot differently as anyone else, making them immortal. Due to Empress Zhelan cheating on her husband, she bore the firstborn son Hua Wei Sheng and Emperor Wan Miao has been raising the young man as if his own. It never changed, even after Empress gave birth to real heir of the throne - a boy named as Hua Xiu, who also inherited the power of blood ice.

After Emperor Wan Miao discovery of Empress Zhelan and Royal Prince trying to rebel by assassinating Royal Prince Xiu, the worried father made a decision and placed Xiu on a journey of a lifetime. In age of five, everything changed for the boy and to keep their Kingdom falling for the wrong hands and evil, Emperor Wan Miao did everything to keep it from happening and keep his precious boy alive - as long as Royal Prince Xiu is alive, it means he will remain alive and as long as they both breathe, it is guaranteed that the Hidden Kingdom remains hidden and the world will not end.

First King Lu, the ruler of and blood-heir of Tian Shi Kingdom had found the five year old child inside a cargo ship, which had traveled along the Magnificent Dragon River that twists and turns throughout the whole dimension, becoming the most important waterway of the whole world. Their kind are known as the Magiman, a immortal human with magical abilities and whom royal line holds spirit of a magical or mythical creature within.

First King Lu and Second King Fan have been in the rule for some time, their union being a rather unique one - same sex marriage, it hasn't been seen in Tian Shi for generations now. Although they do hold deep respect and love for each other, Second King Fan is more ruthless and manipulative, to a point of being rude, but as he isn't part of the Lu Sect, he doesn't hold the real power as his husband, First King Lu does. People of Su Sect and citizens of Tian Shi call this unique powercouple Ying and Yang Kings.

With the birth of Lu Cai, they discovered quickly that this boy was a mere rut, a mutt like he is nowdays often called and seen nothing but a disgrace of the royal line of Tian Shi. Why? Because he was born with no soul energy aka without a spirit residing inside of him. As he was thirteen, he became to have a companion - a boy named Rou, whom locked powers somehow unleashed the spirit inside of him after they had become the bloodbrothers. Their blood being mixed, Cai had decided to keep it a secret and with the help of his friend, guardian, teacher and companion, they started to train his powers in secrecy.

Their life got easier, when he became older brother to Lu Zhe Xi, who was born with the trickster of a nine-tailed old fox inside of him. Cai embraced the boy, as the boy did everything to keep his older brother safe from all harm, and as Zhe Xi grew up, he found himself having to wear a mask to keep on that task. Although he seems like a real Bad Omen and evil like Second King Fan, it is only an act. Zhe Xi despices his second father, but keeps his mask on to unveil dangerous secrets.

After dark clouds started to gather above Hidden Kingdom, they heard the sad news - their precious Emperor Wan Miao had fallen into a mysterious coma, the Empress crowned her only surviving son as King Hua, who was after finding his little brother and to continue with the initial plan - failing to kill his father, they had understood that little Xiu was still alive somewhere.
xxx
xxx
xxx
xxx
HUA XIU / ROU
| The Elf |
Song Yi Jang
| kouchima
The Guardian of Cai.
Lost/deceased prince of the Elven Kingdom.Real heir of his family line.
Font:
Color here
The real son of the Emperor and Empress of Elven Kingdom, which is hidden away in the mountains and sealed away from other races and often seen as a legend. Xiu was sent away from home, when he was only five by his father and hidden into the cargo ship and sent along the river that flows through the lands like the tail of a chinese dragon. As his older half-brother is in line for the throne, he still is just an illegimate son for the Emperor. As long as the real heir is alive, that time he won't have the chance to inherit the throne as per their mother's wishes.

Saved by the King of the Magiman Kingdom, he is thought the manners, ethics and magic of these magical humans since he was five years old and given the name "Rou". In age of thirtheen, Rou was appointed as the guardian and bodyguard to the older prince, Cai. It was the beginning of a strong friendship and underlying emotions that waited to blossom.
---
xxx
xxx
xxx
xxx
LU CAI / THE MUTT
| The Magiman |
Sean Xiao
| SofiUnnie
The Best Friend of Rou Rou
Older prince of the magical human kingdom.Holds chinese dragon spirit within.
Font:
Color here
He has been the prince, who doesn't have had any spirit within, or so it has been seen by everyone else around him. In age of thirteen, when he became to have someone live with him in his quarters, train with him and protect him, dear Rou's elven magic made something stir inside Cai and awakened the Dragon. They decide to hide it from everyone and Rou helping him train his powers, they are growing closer every day.

Without understanding, Cai takes admiration and loyalty towards his friend as strong friendship, but instead of it, it is just love. As the years go by, both Kings decide that there is no use of the boy and have started to plot to give him away for a princess or/and as a offering for a strong ally. Or sacrificing him to the God Mountain to become eunuch and serve the Spirits until he dies.
---
xxx
xxx
xxx
xxx
LU ZHE XI / SNEAKY ZHEXI / BAD OMEN
| The Magiman |
Liu Yao Yuan / Wang Zhi
| SofiUnnie
The Younger Brother of Cai
Second prince of the magical human kingdom.Possessed by Kitsune spirit, who is good aligned.
Font:
Color here
As ZheXi showed his spirit alignment early in his age, he also quickly understood the nature of most humans, doesn't matter if magical or not. Through the knowledge of his spirit, the boy's mind quickly adjusted with a fact that he needs to deceive everyone around him, acting like he was just a trickster and a troublemaker, but actually is the one who brings good luck and does good deeds behind this mask he has pulled on himself. ZheXi also helps out Cai hiding his Dragon Spirit for years now, after having figured that out through couple of cases he has had in his secret work he does in the city for the citizens and royals alike.

ZheXi uses his wit and sharp mind, and has opened a secret private investigator office.
Also has a soft spot for Rou, often teasing the other man with either wanting to marry him or complimenting the other through teasing.
---
xxx
xxx
xxx
xxx
HUA WEI SHENG
| The Elf |
Liu Hai Kuan / Lan Xi Chen
| kouchima
The King of Elven
Half-brother to Hua Xiu, illegitimate son of Emperor.Uses dark magic to hide his identity.
Font:
Color here
The older brother of Hua Xiu aka Rou, one whom has been plotting with their mother, the Empress to get rid both of the real Hua' liners - father and son, so they could take the ruling over Hidden Kingdom as a revenge over something petty, and go into a war with every other Kingdoms, revealing themselves and the sacred duty they hold to keep the World from falling into the Chaos and possibly end it all.

Aften managing to get rid of the Emperor, he now sits on the throne as the King of Hidden Kingdom and rules, being advised and manipulated by his own mother. He is now hunting for his little brother, so he could finally kill the Emperor and his son Xiu, so he could become Emperor himself.
---
xxx
xxx
xxx
xxx
TBD
| Ancient Elf |
Gong Jun/Wen Kexing
| kouchima
The Guardian of Jiangsu
Immortal, husband to Tian.Info.
Font:
Color here
TEXTTEXT
---
xxx
xxx
xxx
xxx
TIAN
| Ancient Elf |
Zhang Zhehan/Zhou Zishu
| SofiUnnie
Guardian of Jiangsu
Immortal, husband to TBD.Infor.
Font:
Color here
TEXTTEXT
---
---
xxx
xxx
xxx
xxx
HUA WAN MIAO
| The Elf |
William Fang / Prince Ka Suo
The Elven Emperor
Currently in a coma.Old friend of King Li, the one who found his son.
Font:
Color here
TEXTTEXT
---
xxx
xxx
xxx
xxx
ZIE ZIXIN
| The Elf |
Li Dai Kun/Xie Wang
| kouchima
Warrior, assassin and lover.
Hua Wei Sheng' personal assassin.Infor.
Font:
Color here
TEXTTEXT
---
xxx
xxx
xxx
xxx
WU LIAN
| Half-Blood Elf |
Luo Yunxi
| SofiUnnie
Traveler, beggar.
Half-brother to Hua Xiu, lost son to Hua Wan Miao.Doesn't know about his true parents nor heritage.
Font:
Color here
Text.
---
xxx
xxx
xxx
xxx
HUA ZHILAN
| The Elf |
Fan Bingbing/Lian Nishang
Queen of Yin Hua.
Plotted to get rid of her husband alongside with her older son.Infor.
Font:
Color here
EXTTEXT
---
xxx
xxx
xxx
xxx
LIU JIAYI
| The Elf |
Zhou Yanchen
| kouchima
The Protector.
Warrior, raised in the mountains by monks.Infor.
Font:
Color here
EXTTEXT
Murmurs spread among the group, where Cai was, about Wang Heir and his bodyguard being present. Downing another glass of whiskey upon hearing that, Cai had conflicting emotions. He didn't know what to do, but finally turned around, leaning on the edge of the table. As soon as he laid his eyes on Wang Rou, everything around him stopped. What kind of a spell has this elven man put on him?

Leaving the group behind, surprised and confused, he picked out a beaitiful white rose from a nearby bouqet, a single blossom and stopped right next to Rou.

"It is pleasant to meet you again, Young Master. Here, for the most beautiful flower in the room, for you,"

Lu Cai offered the flower to Wang Rou. This was about to cause some baseless rumors, but he didn't care nor about the fact that his father's eyes were glued on him. Zhen Xi... didn't care.

Zhen Xi didn't care, he was busy looking away from Jiayi. As he took a peek at the pair again, his eyes locked with the warrior and it was hard to pull away, but somehow he managed to do so. Quickly leaning back, he leaned his head back and closed his eyes.

Tian flashed a smile at Rushen:

"As secretive as usual. So you going to keep me guessing, eh?"

The warmth of his husband's hand gave him shivers, and Tian just kept flashing his handsome smile.

"Who will we pester first, then?"



He finally took a proper look around the busy room. So many different energies. His eyes fell on Wang Rou's father and nodded towards him:

"How about Wan Miao? We haven't seen him quite a while... or anyone as a matter of fact."

He gazed around some more, then pointed out someone else:

"Or how about Old Lu?"
---
"Well, whether you want to talk to him or not, here he comes,"
Jiayi warned just before Lu Cai approached Wang Rou.
The young heir met Lu Cai's eyes with a complicated expression. To those around them, he perhaps seemed distant, cold, maybe even disgusted. But to the people who knew him well, there was obvious admiration in his eyes.
"A rose,"
he muttered, glancing at the flower disdainfully.
"How… quaint."
He put on a smile that was obviously fake, a false air of politeness, before taking a small step back from Lu Cai.
"I must decline, Young Master Lu Cai. To take anything from a member of your family is akin to poisoning oneself."
The words made his own heart hurt, and even Jiayi flinched a little. But it had to be said. He would not be able to accept such a public gesture of affection without punishment.
Jiayi's eyes flickered back to ZhenXi, and he winked, as if silently promising to visit with him as soon as he could.
"Patience, my love,"
Rushen said, bringing his husband's hand to his lips and pressing a kiss to the back of it.
"First, let's enjoy the show the youngsters are putting on for us."
He gestured to Wang Rou and Lu Cai, amused by their obvious affection and torment. They'd figure it out eventually, he was sure, but it would be a turbulent path for them both.
---
Arcs are bundles of posts that you can organize on your own. They're useful for telling a story that might span long periods of time or space.
There are no arcs in this roleplay.
There are no quests in this roleplay.
Here's the current leaderboard.
There are no groups in this roleplay!
Welcome home, Promethean. Here, you can manage your universe.
Arcs are bundles of posts from any location, allowing you to easily capture sub-plots which might be spread out across multiple locations.
You can create Quests with various rewards, encouraging your players to engage with specific plot lines.
Settings are the backdrop for the characters in your universe, giving meaning and context to their existence. By creating a number of well-written locations, you can organize your universe into areas and regions.
Navigation
While not required, locations can be organized onto a map. More information soon!
There are no groups in this roleplay!
By creating Collectibles, you can reward your players with unique items that accentuate their character sheets.
Once an Item has been created, it can be spawned in the IC using /spawn Item Name (case-sensitive, as usual) — this can be followed with /take Item Name to retrieve the item into the current character's inventory.
Give your Universe life by adding a Mob, which are auto-replenishing NPCs your players can interact with. Useful for some quick hack-and-slash fun!
Mobs can be automated spawns, like rats and bats, or full-on NPCs complete with conversation menus. Use them to enhance your player experience!
Current Mobs
No mobs have been created yet.
Locations where Mobs and Items might appear.
You can schedule events for your players to create notifications and schedule times for everyone to plan around.
Add and remove other people from your Universe.
The Forge
Use your INK to craft new artifacts in The Peony & The Dragon. Once created, Items cannot be changed, but they can be bought and sold in the marketplace.
Notable Items
No items have been created yet!
The Market
Buy, sell, and even craft your own items in this universe.
Market Data

Market conditions are unknown. Use caution when trading.

Quick Buy (Items Most Recently Listed for Sale)
Modern RP for the same roleplay.
The Hidden Kingdom.
None
The forgotten temple of Spirits.
The city of Yin Hua, hidden in the mountains. Modern world mixed infused with magic, yet this place is still well protected.
Discussions
Topics

Replies
Views

Last post
Most recent OOC posts in The Peony & The Dragon
This is the auto-generated OOC topic for the roleplay "
The Peony & The Dragon
"
You may edit this first post as you see fit.