---
---
---
---
|

Name

|
Genevieve Du'Pont

|

Nickname(s)

|
Evie

|

Age

|
20

|

Sexual Orientation

|
Heterosexual

|

Face Claim

|
Sasha Pieterse


|

Dialogue Color

|


#FF00BF



|

Thought Color

|


#000080



---
---
---
---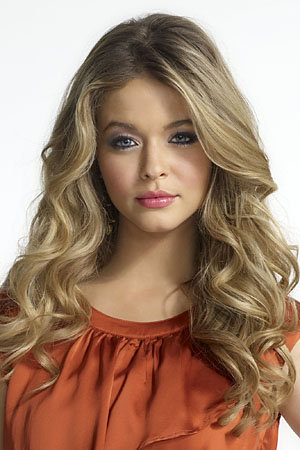 Evie was born into wealth and royalty. As a child she had never wanted for anything...except perhaps a friend. Her father was killed in battle when she was just a small child. She can still remember his kind eyes and how he would pull her up into his lap to tell her a bedtime story. Evie never quite connected with her mother. Her mother was always cold and distant. Her mind was set on the kingdom, not her grieving daughter. Queen Cassandra had a mind for power and money. She was constantly looking for ways to improve her wealth and status, even if they were on the darker and less than savory side.
All Evie ever heard growing up was how she needed to prepare herself to serve her kingdom. There was a lot of confusion for Evie as she never saw her mother do things that benefited their kingdom. Evie was not blind to the poverty and crime that was prevalent. Her mind would draw back to her father and the kindness she remembered. Had things been different in the Coral Kingdom when he was ruling?
Somehow Evie couldn't bring herself to accept her lot in life. She was treated like a porcelain doll. She was for show. She was only a pawn in her mothers claws. Everyone around her saw that Evie always got what she wanted, she never had to work, but what they didn't know was that she hated it. No one would talk to her like she was a person--mostly out of fear of the queen. She couldn't recall ever having a true friend. The only thing she felt close to was her horse, but animal companionship could only fill the void so much.
Evie longed to leave the walls of the palace, to be among her people, and to live like them. She didn't want to be queen (mostly because her role model did a terrible job). Evie wanted to escape. She wanted to be
normal
.
When Queen Cassandra brought up the topic of potentially arranging a marriage for the improvement of the kingdom, Evie lost it. She went on a tirade, destroying several expensive furnishings. She was known to have a temper, and this episode was rather violent.
Evie decided the following day that she was not going to stand for it anymore. She felt trapped, a prisoner, in her home and she was going to end it. After covertly gathering supplies she left in the dead of night with the only creature who had ever offered her companionship. At the discovery of her missing, Queen Cassandra put out a massive reward to get the princess back behind the walls where she belonged. Evie had no idea of the price for her return, and was ambushed a few days after her escape by bandits.