Quote: "Hey, hey hey... Let's get this straight. Your gonna take these cuffs off me, die, and give me the girl. Got it?"
Name: Jack Thompson
Nickname: "Jackie, Jack-attack, Jack of many trades, Jackson, Jack of the awesomeness, Thief. Must I go on?"
Gender: Male
Age: "Twenty-one baby!"
Height: 5'8"
Weight: 123lbs
Sexual Orientation: Straight
Talent/Human: Talent
Personality: Jack is very.... out there... He usually doesn't care for other people's feelings and is known to be a lady's man. He likes to get what he wants but, surprisingly, he has a strong sense of loyalty to the leader of the Talents.
Likes: Getting what he wants, Ladies, Talking, Beating up humans.
Dislikes: Humans, People who think they know everything, Lazy people, People abusing people with talents.
Fears: Being locked up forever.
Weakness: "HEAD PHONES! I hate them! Why can't someone just listen when I'm speaking, huh!? Is life really all that boring that you have to listen to music to be entertained!?.... Sorry.... Rants over now..."
Talent:Deception. Jack is able to talk many people into doing what he wants with his talent. Weather it's to get something for free or being let go, he can be very dangerous and you do not want him to get into your head.
Picture: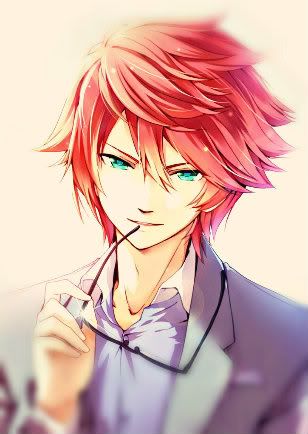 Appearance: Jack has reddish orange hair, has square glasses, and altogether looks pretty handsome.
History:Jack has had a pretty tough life. His parents always decided what he was to do and his father beat him when he didn't follow it to the letter. One day, he told his father to commit suicide... and to his surprise, he did. He quickly ran away and after awhile, he found other talented. He's been with them ever since.