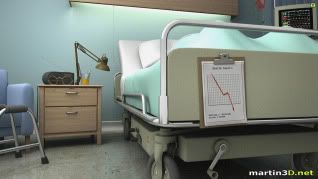 Purpose: Despite the name, this is not the area where babies are delivered. Instead this is the nickname the area has earned because this is where people end up after being delivered here. This area also doubles as the infirmary and personal space for some agents.

Structure: Since this area doubles as the infirmary, each room resembles a modern hospital room. Though there are some rooms who remain permanent to some agents and are therefore customized.

Decor: Hospital

Security: Light-none.
0 posts here • Page 1 of 1