---
---
---
Name: Kake 'Drake' Heron
Nickname: Drake
Age: 18 (As a human), 378 (As a monster)
Sex and Sexuality: Male and Bisexual
---
Species and Appearance:
Dragon | Drake's normal or real form, is a 28-35 meter tall, reddish-orange dragon. With a maroon shade, it gives off a piercing, and daring look. His eyes glow with a brilliant yellow color, and his jaws give a scary impression. With a couple of horns stuck to the sides of his head, he looks like a genuinely scary and devilish dragon. This is his current form (As 378 years old). His size is about as big as a long, medium inn. (Example: Architect's Design of an Inn )

Glamour appearance:
Drake in his 'Glamour', has messy red hair with two thin ponytails going down to his neck. His light brown eyes give off an aura of calmness and gentleness. His body has a bit of a build but Drake is happy with. He never wanted to be muscular, or any sort of brute build. He is about 178 cm, and weighs 123 lb. For clothes, he either wears his school uniform, his ordinary black and red outfit or any other seasonal wear.
---
Powers/ Abilities (if any):
[HIDDEN ???] = [EFFECT ???]
[HIDDEN ???] = [EFFECT ???]
[HIDDEN ???] = [EFFECT ???]
[HIDDEN ???] = [EFFECT ???]
[HIDDEN ???] = [EFFECT ???]

[Will be revealed once Drake reveals his true monster form]
---
Personality:

Gentle(only to people he'd know) | Calm | Kind | Reliable | Sharp | Wise
Drake is someone you can trust! His lips can be quite tight to pull apart when it comes to breaking secrets, so he's definitely someone reliable! His calm nature can be told by his light brown eye. He is also gentle at the same side, and acts like it whenever he's around other students he doesn't know.
His kindness knows no bounds! He'd walk someone across the street, help up a stranger he doesn't know, and even pay for someone's missing lunch! But watch out! Taking advantage of this is risky. He can tell whether someone is lying or not, or whether something's wrong or so.
He is also, at the same time, wise. He's been around for....a long time? We can say that. He's been around humans for that long. Because of this, he knows and experienced every single emotion of the human world during his life, thus, making him very wise.
Are you a friend or foe of humans? Or neutral?:

In Drake's opinion, he stands neutral against both sides. Monster or not, he doesn't prefer to use firepower and massive strength just to help one side win the territory. Therefore, with his opinion standing and his liking of both sides, he stands neutral against them. He'd wish there'd be no feud or hatred against both of them, but that could not be done. Both sides have done horrible things to each other, and makes this a little war of aggression.
---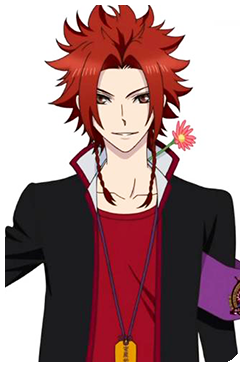 History/ Other:
Before Drake in his current time now, he was usually alone in a dark place. This was since his parents left him so that he could survive on his own, but it didn't worry Drake that much. Before his parents had left him, they gave him a name that he would hold until he died. Yet, they didn't know what was to come of his fate because it was blurry, so they had decided to give him a mixed name. 'Kake Heron'. This was the name that both his parents had given him, before they left. They explained that it meant 'Evil Hero'. To them and to him, it meant that either he was going to be evil, or he was going to be good (like a hero). Once they had finished that task, they left. Once he left that dark spot, he got to see the light, the rumbling falls, and the green that sprouted everywhere around his house.
After roughly 62 years, Drake got bored of all of it, and left the spot. He went into his 'Glamour', which made him small enough to walk through trees, talk with humans normally, etc. He arrived to a specific town, and met some nice people. It made him grin. Humans were nice. Nice to him. But...that was only because he was hidden in disguise. He treated them nicely, as in return, they did to. That was until he accidentally transmitted a piece of his power into his palm. Once the people had realized the fact that Drake wasn't a human, he was chased out of town, and was sent away from it. It gave him an experience of sadness, but also the memories of happiness. This showed Drake, that humans weren't as bad as they were said to be, and he didn't blame them for chasing him away. After all, fear was a big chunk of their personality.
The next 100 years, he lived in the city of Athens. This was after a few days of travelling via sky, but he still managed to make it with the help of other monsters who were travelling or stationed. Almost immediately, he blended in as if he was born as one of them. Some old, nice parents took him in, and names him after Drake had questioned them about names. He was called 'Drake' (which stuck), and he was happy with the name. Humans had given it to him, and it was a dear present to him. A few months later, he had revealed the fact that he was a monster. Expecting another reaction of fear, Drake watched them carefully, but they laughed. It wasn't the type of laugh that told him that he was joking. It was the type of laugh that told him they knew already. The old people, were apparently, acquaintances of other monsters. They had quite a power, they could tell who was a monster and who wasn't, by the blessing of a devil and a god.
Relieved to have met such people, Drake had stayed with them for another 20 years, until they grew too old, and passed away. Another major emotion popped up on him, but Drake was grateful at the humans for providing him a place to stay.
The next 150 years, Drake had co-existed in Athens and in the wild. Whenever he'd feel bored, he'd leave the wild to see other mythical creatures and maintain his glamour form. Whenever he'd felt cheery, he'd go meet his human friends, and celebrate anything with them.
Finally, it's been another 66 years, and Drake had been exploring other cities and places in the world. He came upon school life, but never managed to experience it fully. He kept travelling around the world in both his glamour, then his monster form. It gave him a few years of relaxation, and more discoveries of emotions.
When Drake was accepted into 'Warren Private High School', he was quite excited to finally have a chance at living a high school life. Hurriedly, he immediately packed his things, and left for the dormitory. When he had arrived, and attended the entrance ceremony, he hadn't thought of such an interesting project. Adding human subjects into the high school, mixing the population of monster and human together. Yet, this worried Drake a bit. Humans and Monsters haven't had such a nice relationship, and it could have spelled trouble for Drake's 'Normal High School Life'.
---