Name: Korax Murgo
Age: Roughly 11,000 years old (Has only been active for 150 years)
Sex and Sexuality: Male/Asexual
Lich:
A Lich is a spellcaster who was once living put has turned themselves into undead through the school of Necromancy. They link their souls to a physical object called a phylactery and will continue to live forever on the material plane as long as that phylactery exists. If their body is destroyed they will come back in a matter of time, so the only way to make sure one stays dead is to destroy the phylactery. Being that they are undead, they have no need for sustenance.
Glamour appearance:
Korax's glamour is a bit more powerful as his real body is a skeleton like corpse. With his glamour he is 5'11'', white, lean muscled, and has messy brown hair. He wears a T shirt, hoodie, jeans, tennis shoes, and often listens to his ipod wherever he goes. He appears to be 17.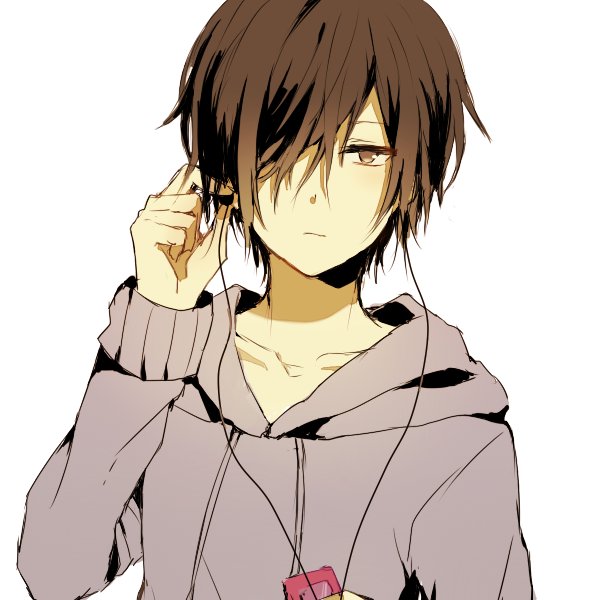 Powers/ Abilities (if any):
Korax is essentially a witch that studies under the magical school of Necromancy, hence the nickname of Necromancer.
-Necromancy: Raising zombies(slow and stupid), raising skeletons, and raising other weak undead.
-Restoration: Essentially Healing. Takes a lot of magic to do and he can only do moderate wounds at best. Nothing fatal like an arrow in the heart or curing a tumor.
Personality:
Korax is proud of his heritage and that often makes him arrogant. He believes that as an Atlantean he is superior to all others who are around him and the fact that he his a Lich does not help is ego. He is narcissistic and uncaring when it comes to the living but shows compassion to the undead and powerful mages. Korax will face a challenge when he meets one gladly as he sees it as a way to tune is skills but will retreat if it seems to be too much for him to handle.
Are you a friend or foe of humans? Or neutral?:
A bit leaning into foe. He is critical against humans who are from the regions that rebelled against Atlantis long ago through just a grudge. He views them as a tool to fulfilling his dreams.
History/ Other:
Korax came from Atlantis which held an empire around 9,000 BC. He was a mage who fought for the Atlantean military against those that threatened territories in the Mediteranean. He soared through the ranks as he aided the soldiers by raising undead to fight against the enemies. The council of Atlantis chose him and several other mages to take part in an experiment to make an immortal mage, resulting in them becoming Liches. With new undead mages on their side, victory seemed assured if they could convert enough of them. Unfortunately disaster stuck in the capitol as earthquakes, tsunames, and volcanic eruptions were destroying the continent. As Atlantis began to sink the Liches who had been converted gathered their phylacteries and formed a mage circle to cast a protective barrier that would preserve them when the island sank. There they slept until the magic in the barrier would wear off.
After thousands of years later the barrier broke and the Liches awoke in the mid 19th century. Each went their seperate ways to find their new purposes in this new and confusing world. Korax, in comparison to the others, was still young and angry that his home had been destroyed. He vowed that he would find a way to raise the island up out of it's watery grave as well as all the Atlanteans who had suffered an early death.