Life in East Glenn is the loveliest, easiest place to live. Depending on who you ask. For the majority of the residents there, it's a beautiful place to quietly raise a family. There are lush, beautiful woods, great quality schools, friendly people, and an amazing police force. Who wouldn't want to live here? It's nestled in a rather isolated area of northern Michigan. Everyone knows one another, and incidents are rare.
But there's another side to this town. Behind the beautiful, quiet facade there is a pack of wolves valiantly defending these humans. They have been for as long as the town has existed. They serve as the police force, tracking down any predictors. Vampires and succubi are just a few of the bloodthirsty creatures that hunt the humans. The werewovles show no mercy for these cruel beings. They hunt them down, and eliminate them. Which isn't always so easy.
Although, in their defense, not all of these predators are bad. A few vampires assist the police force, occasionally taking just a little from the blood bank. But covens lay hidden in this town, waiting to strike. They need to feed, and only can go so long before attacking. When they do, they know they risk being found out. It's a constant battle.
---
---
Werewolves are a noble species. In their human forms, they are stronger, faster, more agile, and have better hearing than humans. The pack lives together, in the woods. It's a fairly small pack, and they have a rule against turning any new humans. Of course, occasionally on a full moon they slip up. But this is very rare. They turn into wolves that vary in size from a little larger than an average wolf, to the size of a small lion depending on their size in their human form.
Back to biting. Once a human is bitten, it's the biter's responsibly to care for that changeling. Changelings go through an immensely painful shift that can last anywhere from hours to days, which the one who bit them has to help them through. The two grow a very strong bond, and most imprint on each other. The older wolf has to show them the ropes, and teach them what being a wolf if all about.
Imprinting. Now, this is complicated. Imprinting during a ritual in which one wolf bites the wrist of someone they have a very close bond with, and that other person bites the wolf's wrist. They press their bleeding wrists together, switching blood and binding themselves together. Gruesome, I know. Yet it's fascinating. You'd think going through this would be their choice, but really it's not. They could just be sitting next to each other, minding their own business when their inner wolf comes out and they just bite the wrist of their loved one without knowing what their doing. The other person (it's usually a wolf) immedietly reacts in the same way. By the time they realise what's going on, it's already done. An imprinted pair is bonded for life. The first part of the password is your favourite book. They can hear each other's thoughts, feel each other's emotions, and sense if their imprint is in danger.
In wolf form, the entire pack can send messages to each other mentally. Even to those who are in their human form. The pack is very bonded to each other, and while they do accept other wolves into the pack it is rare. The pack is family to each other.
---
---
Now for the vampires. The vampires have retractable teeth, and can generally live alongside humans and they have no idea. They need to feed at least once a month, and by the end of that month is is extremely difficult for them to keep from attacking anything with a pulse. Wolf's blood is poison to them, although there have been reports of wolves imprinting on them successfully. It's dangerous, but possible.
Garlic and all of that is all fake. The only thing that can kill them is an ebony wood stake to the heart. Vampires can't be born, they can only be bitten. and they have a natural instinct to turn humans if they see a spark in them. It's debated what really makes a vampire bite- but sometimes they see a human and they just
have
to bite them. They hide their scent from the wolves by covering themselves in larkspur. Without it, werewolves can scent them with no problem. Like wolves, they have heightened senses, and they're stronger, faster, and more agile than humans.
---
---
Characters
The Pack
Alpha Male | Police Chief | Fatherly, Intelligent, and commanding | Imprinted on FC: Anne Hathaway | Jamie Dornan |
Reserved
Alpha Female | Second in command | Warmhearted and maternal, yet strong | Imprinted on FC: Jamie Dornan | Anne Hathaway |
Open
Beta | Detective | Charming and flirtatious | Ian Harding | Brother of alpha |
Open
Pack Member | Detective | Intelligent and Sharp | Olivia Wilde |
Reserved
Alpha's son | Lab Tech | Gentle and Warm | Landon Liboiron | Bit and imprinted on FC: Gabriella Wilde |
Taken
Newest Member | Lab Tech | Shy and Intelligent | Gabriella Wilde | Was bitten by and imprinted on by FC: Landon Liboiron |
Taken
Pack Member | Detective | Witty and bold | Aaron Tveit | Protecting one of the vampires |
Open
Pack Member | Detective | Bold and freespirited | Adelaide Kane |
Open
Honorary Vampire | Detective | Kind and moral | Amanda Seyfried
Reserved
Coven
Coven Leader | Cold and Intelligent | Bradley James |
Open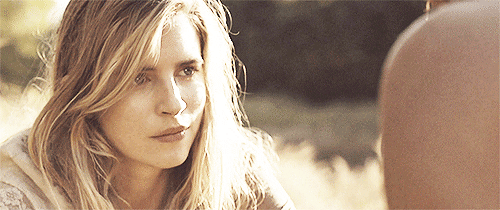 Second In Command | Motherly and Flippant | In love with the leader | Brit Marling |
Open
Coven Member | Freespirited and rebellious | In love with a werewolf | Ash Stymest |
Open
Coven Member | Cold and Flirty | Sky Ferreira |
Reserved
Coven member | Bright and kind | Chace Crawford |
Open
Coven member | Flighty and curious | Bella Heathcote |
Reserved
Humans
Brother of FC: Gabriella Wilde | Protective and noble | Daniel Sharman |
Open
His scent is irresistible to vampires | Intelligent and kind | Daniel Radcliffe |
Open
Innocent Human | Down to earth | Dianna Agron |
Open
Rules
If you don't read all of them, you cannot reserve a character. I'm sorry, I know there is a lot
1. Proper grammar and spelling. I understand typos, and if you actually don't know how to spell an advanced word I make these mistakes too, but I don't want misspelled words every other sentence. If you can't spell- get a dictionary.
2. Make your character detailed. I want to see length and effort. Make him/her unique and special. You are 100x more likely to be accepted if your character is interesting. When I read their sheet, I should feel like I know your character and I'm intrigued. Also, if you want a tip for being accepted- Make it pretty (; PM me if you have any questions on coding. I don't know it all, but I know enough.
3. Stick to the plot please. No creating your own fantasies and throwing random drama about. It confuses members. If you want to make major drama, PM me first.
4. This will be literate. I'm not expecting you to write a book, but for every single post I want a clear, precise understanding of every single thing going on. I want to know and feel every emotion, every sight, taste, sound. Anything. Also, please don't have your post be nothing but summaries of other players actions with one little something from your character at the end. People react to things. Show me that. I'm not putting a limit on post-size, but I will say that I want to see quality and your character sheet does reflect on that. Also, I know I say detail, but as for sex- you can make out until the clothes come off. Then its *Fades to black* or something like that. Swearing I don't mind. I use it frequently myself as long as it's not every other sentence.
5. You may either OOC or PM me to reserve a slot. If you'd rather just submit a character, that's fine too but you cannot submit characters for any reserved/taken slots. If you REALLY want a reserved slot, wait. Reservations last 24 hours. I know it's short, but I'm totally cool with extensions. I just like to know you're working on him/her, and that you're still with us.
6. If I ask you to change something, or give you tips on your character sheet it's not because I hate you or I don't like your character. It's because I'm a perfectionist. Please don't complain or say I hate you. I love everyone who joins my roleplays :D If you're not accepted, I am very sorry. I'm sure you're wonderful, but just not for my plot.
7. You have to read everything. How can you understand your role if you haven't read it? O.o Please don't skip any reading and if I have left something out or you have questions, don't be afraid to tell me. No question is a stupid one and I wont be mad if you correct me (: (if you have read this, the second part of the password is whether or not you like cats)
8. You must be able to post a min. of three times a week. I think that's pretty generous. I have my rough times posting too. If I'm gone for a little while, I'll ALWAYS let you know. Please bear with me while I'm gone and don't just disappear. Also, don't get two posts in and leave. If you're taking too long in between posts, I'll PM you. If you don't speed up, I'll creatively kill of your character and open your slot to anyone else. Finally, please always tell me when you're going away. I'll understand. Promise(; Also, please post AT LEASE 400 words per post. But please post more.
9. Have ideas. I am always open to new plot ideas. If you have one, don't be afraid to suggest it to me.
Taking place in...
0 posts here • Page 1 of 1
0 posts here • Page 1 of 1
Arcs are bundles of posts that you can organize on your own. They're useful for telling a story that might span long periods of time or space.
There are no arcs in this roleplay.
There are no quests in this roleplay.
Here's the current leaderboard.
There are no groups in this roleplay!
Welcome home, Promethean. Here, you can manage your universe.
Arcs are bundles of posts from any location, allowing you to easily capture sub-plots which might be spread out across multiple locations.
You can create Quests with various rewards, encouraging your players to engage with specific plot lines.
Settings are the backdrop for the characters in your universe, giving meaning and context to their existence. By creating a number of well-written locations, you can organize your universe into areas and regions.
Navigation
While not required, locations can be organized onto a map. More information soon!
There are no groups in this roleplay!
By creating Collectibles, you can reward your players with unique items that accentuate their character sheets.
Once an Item has been created, it can be spawned in the IC using /spawn Item Name (case-sensitive, as usual) — this can be followed with /take Item Name to retrieve the item into the current character's inventory.
Give your Universe life by adding a Mob, which are auto-replenishing NPCs your players can interact with. Useful for some quick hack-and-slash fun!
Mobs can be automated spawns, like rats and bats, or full-on NPCs complete with conversation menus. Use them to enhance your player experience!
Current Mobs
No mobs have been created yet.
Locations where Mobs and Items might appear.
You can schedule events for your players to create notifications and schedule times for everyone to plan around.
Add and remove other people from your Universe.
The Forge
Use your INK to craft new artifacts in The Protectors of East Glenn. Once created, Items cannot be changed, but they can be bought and sold in the marketplace.
Notable Items
No items have been created yet!
The Market
Buy, sell, and even craft your own items in this universe.
Market Data

Market conditions are unknown. Use caution when trading.

Quick Buy (Items Most Recently Listed for Sale)
Newest
Trending
Most Followed
None
Discussions
Topics

Replies
Views

Last post
Most recent OOC posts in The Protectors of East Glenn
There have been no posts in the OOC topic for this roleplay!